Our mobile receives dozens of daily notifications. This amount of information can be very varied and depends a lot on the number of applications that we have installed. Precisely for this reason, there is a high probability that some of the most important ones will go unnoticed or be lost among others less relevant. In order not to miss anything, Samsung mobiles allow you to activate periodic alerts of notifications that have reached us, and that have not been reviewed.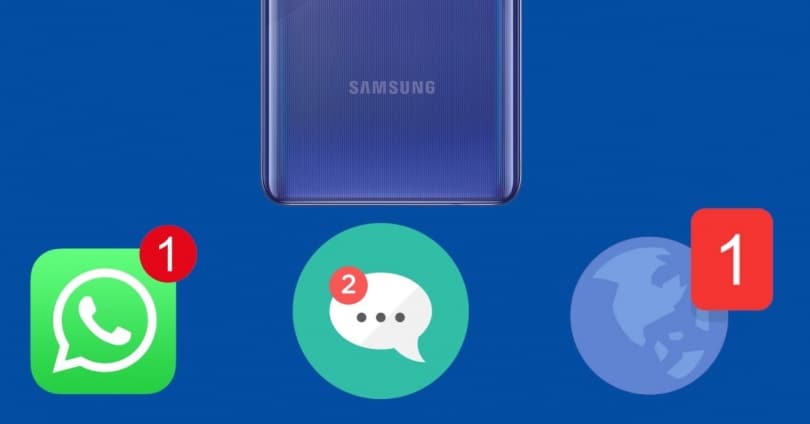 It is very common to see the notification bar full of messages and alerts . On many occasions we can take our time and review them, but sometimes we choose to delete them all at once as a method of not being frustrated by so much pending notice. However, many times you will miss us relevant notices. From our Samsung Galaxy we can make that not happen and always know what is happening in the applications that we consider most important.
How reminders are activated
The pin solution activates the periodic alerts of these notifications , since we can also filter on those that we consider most important. That is, we may not care so much about the pending notifications of a game, as well as that email or WhatsApp message that has arrived and we have not reviewed it. However, the function will allow us to choose this aspect, among all the apps installed on our device.
In order to activate this function, we will have to enter the Settings of our mobile and tap on the Accessibility menu. Once inside, click on Advanced Settings and enter the "Notification Reminder" function. Now we just have to slide the switch to activate the function.
Choose the reminder time
The next step is to choose how often we want to be notified about pending notifications. The period that we can select ranges from 3 to 15 minutes. In addition, just above we can mark the vibration option when we are alerted to the reminders, since in this way we can be more attentive in case we have the mobile in our pocket or be in a place with noise.
Mark the apps
The last step is key, since we must select the applications from which we want to receive application reminders . In general, those related to messaging or email are usually selected, but the warnings of a certain game may be important for some users. Whatever they are, they must be marked with their corresponding switch. Once the function is done, it will be ready and fully configured.