Realme has just presented a new HDMI stick, an interesting proposal as an alternative to the Amazon Fire TV Stick and also a tough rival for proposals such as Google or Xiaomi. This is the realme 4K Smart Google TV Stick .
I really want to control your TV
Realme has presented its first HDMI stick , a device that is nothing new since other manufacturers such as Google, Xiaomi or Amazon have been offering this type of solution that allows you to convert any screen with an HDMI connection into a Smart TV. The interesting thing here is that it bets on Google's latest operating system for the television, Google TV .
Physically the device does not differ from the rest of the solutions. It is a small stick with an HDMI connection that connects directly to the same port on the television. Then, through a USB C socket, it is powered by obtaining energy directly from a USB from the screen or from a power adapter and little else.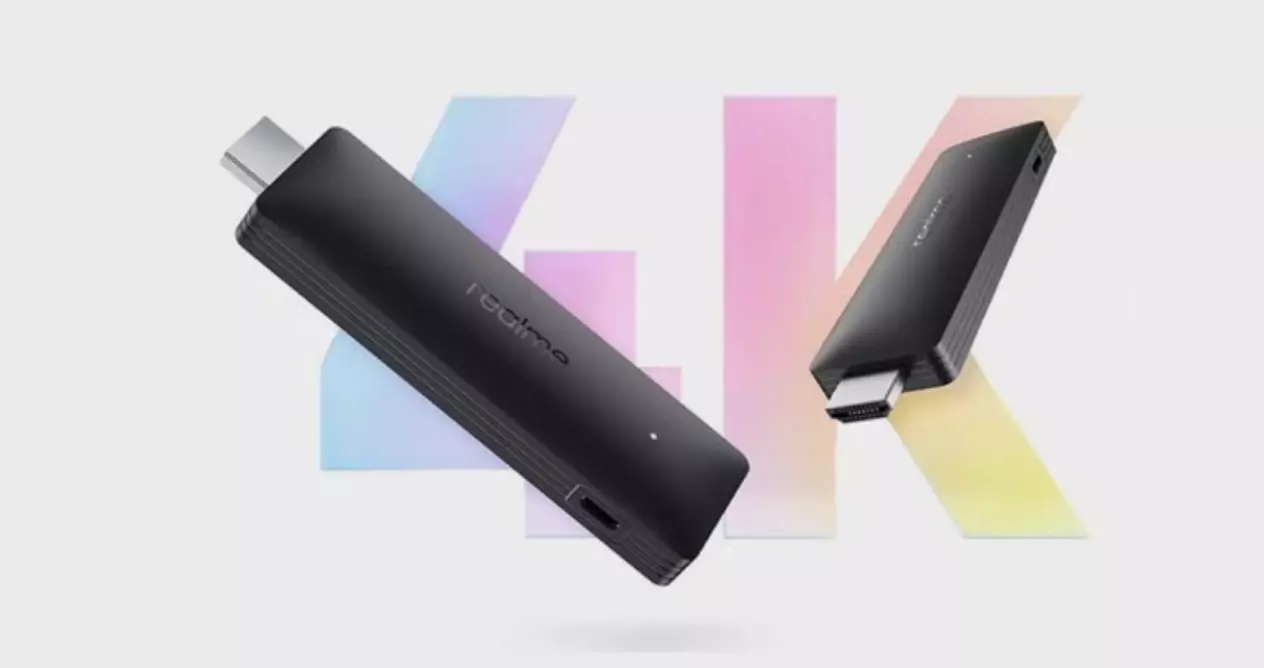 As we say, nothing new. So the interesting thing will have to be found in the features that the HDMI stick will offer. This will integrate Google TV as an operating system or Smart TV platform. This represents the latest proposal from Google and offers an interface that we have already talked about when we analyzed the most recent Chromecast with Google TV . A layer that focuses the experience on the user and the content that interests them. An interesting change from what Android TV offered and continues to offer with its old layer.
Regarding the technical characteristics, the realme 4K Smart Google TV Stick will be able to reproduce content at a maximum resolution of 4K and at 60 frames per second. In addition to this, thanks to the compatibility with the HDMI 2.1 standard you will also be able to play HDR10 + content. In order to enjoy the maximum quality that services such as Netflix or Prime Video, among others, can offer.
Price and availability
For now there is no data about the price and where it will go on sale. The device has been announced as a teaser, but until the 13th all those details that interest us as users will not be made official.
However, taking into account the history of Realme and the strategy that it has followed recently with other devices, it is very likely that it will have a low price that allows it to compete with other solutions on the market, such as those from Google, Xiaomi and Amazon.
Realme goes for Amazon's Fire TVs
Competing against Amazon's Fire TV Stick could be Realme's top priority, because ultimately it is the e-commerce giant that is easiest to attract new users thanks to its aggressive offers.