Prime Video is included in the Amazon Prime subscription that you pay every year or every month and allows us to access exclusive content, movies and series, as well as a store where you can rent or buy movies. Since 2020, Amazon Prime Video channels are also available that add more titles to the platform without having to change accounts or install anything new. You can add content extras to Prime Video to increase the catalog.
What are Amazon Prime Video channels? How do they work? How much are they worth? We explain what they are, how you can try them for free and what types are there.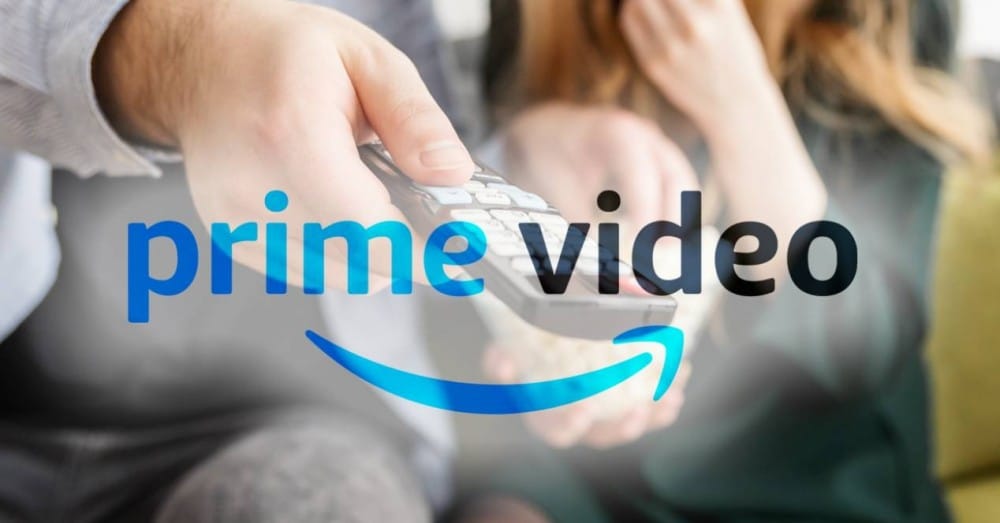 What are Prime Video channels
Amazon Prime Video channels allow us to add content to the streaming platform. Prime Video has both original and exclusive series and films as well as those to which it has purchased the rights. We can thus find series like The Boys but also Los Serrano and, in general, many titles available. But beyond what comes by default in the subscription, Amazon Prime Video allows you to pay an extra per month that allows you to add content to your platform. The advantage is that we do not have to have two applications installed but it is enough to have everything in one but add its catalogs with new streaming services added.
You can register the channels whenever you want and pay for them as long as you need. Once you get tired of them you can unsubscribe them. They are extras to Amazon Prime Video in the same way that in your television package from your operator you can add an extra package, for a fee, to watch motorcycles or to watch the Champions League. Only this time it is all online and that the content is not sport but series or specialized programs such as classical music concerts.
Is it the same as rent or buy?
No, we can rent movies and it is also an independent method that requires an extra cost but it is not the same as the Amazon Prime Video channels, they are independent and each one has a different purpose of use.
What channels are there
Although new ones may arrive in the future, the current channels are:
MGM Action
Hollywood blockbusters and iconic MGM series
Starzplay
Original series and movies every month, such as Normal People or The Act, among many others. One of the streaming platforms with the highest quality in its originals.
MUBI
New movies every day "critically acclaimed" for movie lovers.
Noggin by Nick Jr
Subscription to series of channels for children without ads. Specialized children's content from Nickelodeon.
FlixOlé
The streaming platform with all the Spanish cinema you want. FlixOlé works as an independent platform in Spain but you can also subscribe it among the Prime Video channels.
Stingray karaoke
A karaoke with all the genres you are looking for. You just choose the song you want and start singing. You can choose between classical music, Disney songs, blues, Asian pop, popular songs …
TV Short
A television channel dedicated solely to short films. HD broadcast 24 hours a day, seven days a week with short content.
Out TV
An Amazon Prime Video channel specialized in LGBTQ + themes . Original series, films and documentaries from this Out channel.
Quello COncerts
As the name suggests, thousands of award-winning concerts that we can see on demand. From Alejandro Sanz to The Policce, U2, Héroes del Silencio …
Mezzo
Classical music, jazz and dance. An exclusive music channel where you can see live events in Mezzo and Mezzo Live HD but you can also see different concerts and pieces of symphony orchestras, for example. It has dance sections where you will see the Lorraine Ballet or jazz concert sections.
How much are they worth
Depending on the channel it has one price or another but all are between four or five euros except Mubi, which has a price of almost ten euros per month. The price varies depending on each of them but generally it is the same as they would charge you if you make a separate account in that service. For example, on Starzplay. But with the advantage of having a single app to access all the content or a single account. When you want to unsubscribe, you keep Amazon and cancel the channel.
MGM: 3.99 euros per month
Starzplay: 4.99 euros per month
MUBI: 9.99 euros per month
Noggin by Nick Jr: 3.99 euros per month
FlixOlé: 2.99 euros per month
TV Short: 3.99 eros per month
Out TV: 4.99 euros per month after the test
Quello COncerts: 4.99 euros per month
Mezzo: 2.99 euros per month
Stingray Karaoke: 4.99 euros per month
The price will be added to your monthly Amazon Prime subscription
Free trial
As with normal platforms, there are free trials also on Amazon Prime Video channels and we can unsubscribe them before we start paying for them.
MGM: Free trial for 14 days
Starzplay: 7-day free trial
MUBI: Free trial for 14 days
Noggin by Nick Jr: Free Trial for 7 Days
FlixOlé: Free trial for 30 days
TV Shorts: Free trial for 14 days
Out TV: Free trial for 14 days
Quello COncerts: Free trial for 14 days
Mezzo: Free trial for 14 days
Stingray Karaoke: Free Trial for 14 Days
How to subscribe
You simply have to choose the channel you want. Go to Amazon Prime Video in your computer's browser and log in with your username and password. At the top you will see the different menus and categories. Here you will find "Channels".
Here all the series and recommended contents will be opened organized by rows and corresponding to each of the channels that you can subscribe on Amazon. If you see something that catches your attention, simply tap on "See more" next to the name.
This will open the channel page and you can take a look at the different content. For example, in the case of Starzplay you will see:
Recently added
More popular
Terror and suspense
Comedy and romance
Science fiction movies
Etc
At the top of the web you will find a banner that says "Subscribe and watch." You will find this banner on all Prime Video channels, whatever their type.
Here you will see the details: a brief description of the channel , the trial time and the price. And a button to start your free trial. If you want to register or contract the channels, simply touch on "Start your 7-day free trial" (or the corresponding depending on the channel you are hiring)
Your usual payment methods, your email associated with Amazon and your billing address will appear here. You can modify the payment and billing information. Once you have it, just tap on FREE Trial – Pay Later. You will start the test like this. You will not have to pay anything until the end of the trial period but remember to cancel it if you do not want to continue paying the subscription month by month because the renewal is automatic until you cancel it manually.
Start to see what you want
When you have followed these steps, you will be able to see all the content of the channel as part of the Amazon Prime Video content. You will see it like any other series or movie that is on Amazon Prime Video and when you enter the content tab you will see "Included in your subscription to X". In this case, Starzplay as an example.
Once you go to "Channels" in the top menu you will see "My channels" where you will see the ones you pay month by month and the ones you have subscribed to.
Unsubscribe channels
If you want to cancel a channel, you can do it whenever you want from the settings.
Open Amazon Prime Video in the browser
Go to your name in the upper right corner
Open the section "Account and settings"
In the settings menu, find the section or tab "Channels"
Here you will see the channels to which you are subscribed
You will see the following:
Channel you have subscribed to
Date of renewal
Channel price every month
Finally, you will see the "Cancel channel" button. Tap on it if you want to cancel the subscription and don't want to renew it again. Keep in mind that you will be able to continue watching the series and films of your contracted channel until the renewal date indicated in the card of the same is reached. Even if you cancel it on March 23, for example, you will be able to continue watching it until March 31, when you will lose access.