Several times we have spoken to you on this website about electrical generators for the home; It is a kind of UPS but of large proportions that not only serve to serve your PC when the power goes out, but also your entire home (including electrical appliances and lighting) and not only when the power goes out, but also for the periods in which electricity is more expensive, helping you save. OUKITEL has now presented its new ABEARL P5000 and its Pro version for the most demanding, with an interesting launch promotion that will probably interest you. We tell you everything below.
Technically, these devices are called "Backup Power Generator", or backup electrical (or power generator if you want to translate it literally). This word implies the fact that its mission is to start working when the power goes out, but as we told you a moment ago, it can also help you save on the electricity bill by using them at times when the rates are more expensive since, of course, they have enough power to power your entire home without problems for quite some time. Let's go see them.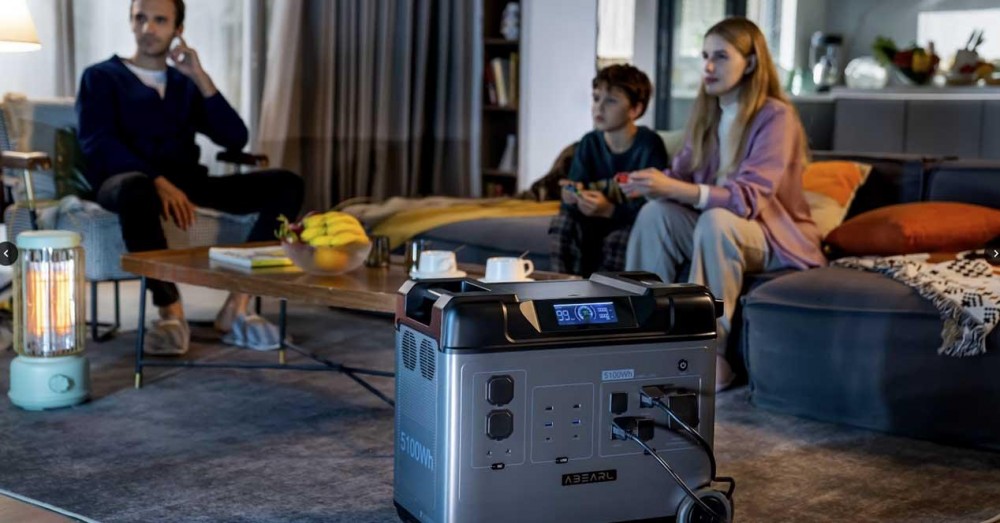 OUKITEL ABEARL P5000 and P5000 Pro: power for your entire home
With a relatively compact size and weight (the manufacturer has indicated that they weigh 50 Kg but not their dimensions; however, they have a pair of wheels and a pole to be able to move them from one place to another easily), these new OUKITEL devices provide a massive capacity of 5,120 Wh (51.2V) thanks to its set of high capacity LiFeP04 batteries ( 1,600,000 mAh ), high discharge capacity (thanks to which they can even power your washing machine) and high durability, with a cycle of life of more than 3,500 charging cycles .
In addition, these devices support simultaneous charging in two ways: up to 1,800W of electrical charging (AC) and up to an additional 1,000W through solar charging, resulting in your battery being able to fully charge in just 1.8 hours under these conditions.
What mainly differentiates the normal version and the Pro is that the normal P5000 has a maximum discharge power of 2,200W, while the Pro version reaches 4,000W, this being ideal for homes with high electricity consumption. Also, both versions are capable of acting as a UPS and jump only when the power goes out, of course, offering the normal version up to 2,000W of power and the Pro version up to 2,200W.
As we have mentioned before, the OUKITEL ABEARL P5000 and its Pro version are devices designed to offer you high capacity and high power wherever you are. This means that not only can it be used to save on electricity bills when you are at home, but they are also ideal if you want to take them on vacation or, for example, to a campsite. In this situation, you can easily have a fridge, television or whatever you want because you will have plenty of energy for it. In fact, they are so powerful that they can even be used to recharge the batteries of your electric car !
Special spring price
Did you miss the special OUKITEL coupons at the time of launch? The company recently featured a special limited-time spring price on Kickstarter . Take advantage of this opportunity and you can buy the ABEARL P5000 Pro portable power station by contributing to the campaign $3,099 (which is 48% less than the price it will have when it goes on sale in stores, $5,999).
You can also purchase the regular ABEARL P5000 version by contributing $2,299 to the campaign, which means a 54% discount from the retail price in stores ($4,999).
As you can see, now you can buy one of the best electric generators for the home on the market, and at a really low price if we compare it with the options offered by other brands.