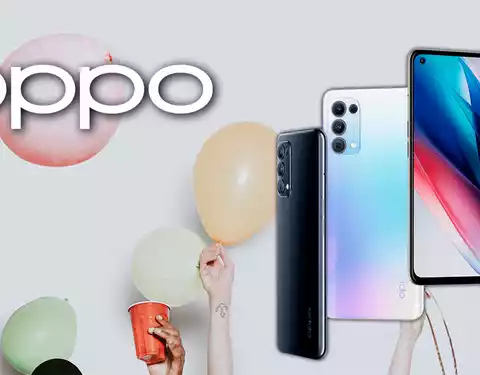 The manufacturer OPPO has more and more repercussion in Spain, being noticed both with its high-end and with the most affordable mobiles. Now he also makes a new decision that benefits users and allows them to buy a new OPPO mobile with greater security.
The measure that extends the warranty of OPPO phones comes earlier than expected. The Government of Spain modified the consumer law to extend the guarantee of the products that we buy and thereby stand up to planned obsolescence. In addition to applying another important change in the law, forcing to have spare parts until 10 years later.
Some measures that will come into force on January 1, 2022, causing a forced change in the rest of the manufacturers. Among them LG is another of those that has already taken the step forward with up to 5 years of warranty on their smartphones.
The starting gun for the 3-year warranty at OPPO
OPPO's premium mobiles begin to benefit from this extra guarantee right now . All users who have purchased one of the Find X3 series models, such as the Pro model from OPPO , Lite and NEO or are thinking of getting the OPPO Reno6 that will be presented very soon, will have this at their disposal without doing anything. extension.
The firm is very sure of itself in terms of what it offers in terms of safety and quality, which is why it takes this measure in advance. OPPO subjects its terminals to various tests and quality tests, extending the development to achieve the best result and also in software it takes all updates very seriously to ensure that we are happy with what we have.
But these will not be the only smartphones to win, because later the rest of the firm's smartphone will also begin to benefit from the 3 years of solutions by OPPO's technical service.
How long can our mobile last?
The time of use of mobile phones is difficult to mark and is that although the warranty in the case of OPPO will now be 3 years, the time that we have the terminal will only be up to us. OPPO will help us throughout this time in the event of any unforeseen event that may arise within the limits of the warranty, but if we also take care of the terminal and avoid falls or bad blows, the smartphone can last more than 5 years without problems.
In this aspect, software support also comes into play, a complex issue that can make us continue to enjoy updates and security patches for a very long time. On the contrary, we could be forgotten at the first change after three years of security updates required by Google.