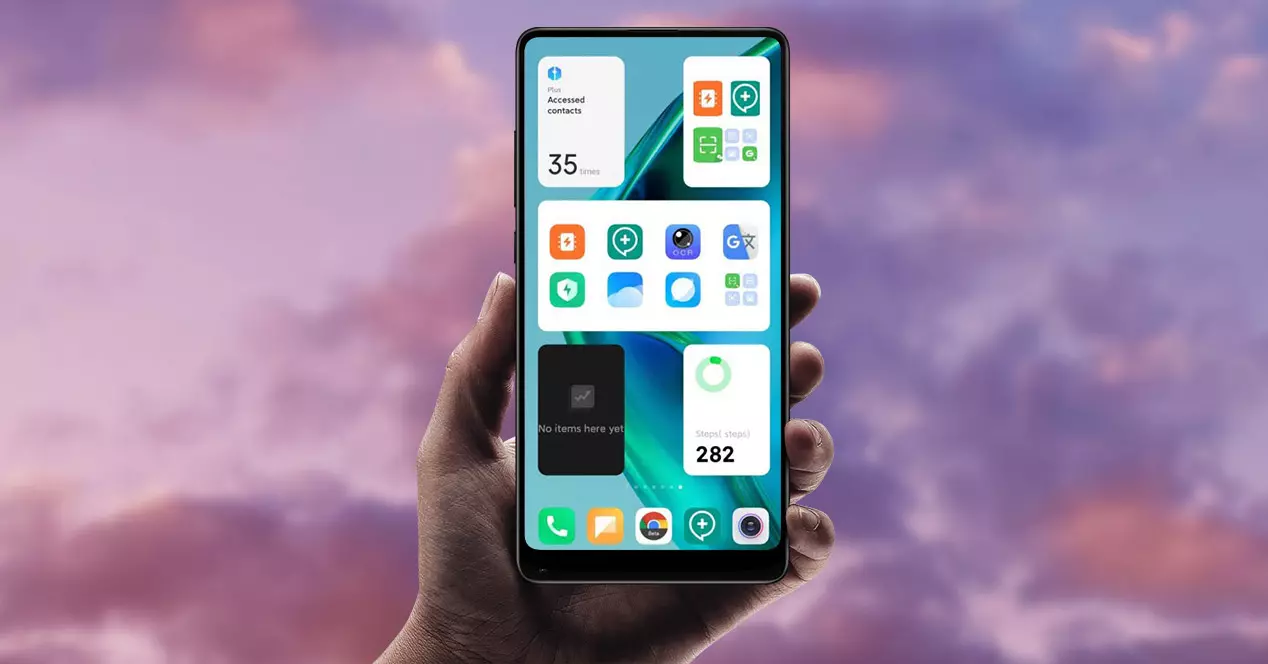 Just a few days ago we witnessed the presentation of a new version of Xiaomi's software layer. Although everyone thought that MIUI 13 would finally arrive, the truth is that it was released as MIUI 12.5 Enhanced Edition . And now, the design that the mobile widgets will have that will update in the future to this version of the customization layer of the Chinese firm has been announced.
In addition, this last big change that the Asian brand has made especially reminds us of the design used by Apple mobiles, that is, they are designed in the purest iOS style. Although it is not the first time that the Asian giant is inspired by this brand, although this new design is not the only novelty that will come to Xiaomi smartphones that update to this version of MIUI.
The news and the mobiles that will be compatible
Not only will we have a new desktop editor design on Xiaomi mobiles, but they also give us faster access to different functionalities that are very useful. For example, with this version you will be able to exchange widgets between the App Vault and the desktop. And also, you will have faster access through the application vault, Gallery, Calendar or My Home.
Right now, it is only being tested on the Chinese ROM, as they are the only ones who have had access to participate in the beta testing program. In addition, it is expected that it will take several months to reach the global version, since they have to get a stable build. And we already know which are the mobiles that are compatible of the Chinese brand, and for now they are the following:
Xiaomi Mi 11 Ultra, Mi 11 Pro, Mi 11 and Mi 11 Lite 5G.
Xiaomi Mi 10 Pro, Mi 10, Mi 10S, Mi 10 Ultra, Mi 10 Lite.
Xiaomi CC9 Pro (Xiaomi Mi Note 10).
Redmi K40 Pro (Xiaomi Mi 11i), Redmi K40 (POCO F3), Redmi K40 (POCO F3 GT).
Redmi Note 10 Pro.
Redmi Note 9 Pro.
Redmi K30 Pro (POCO F2 Pro), Redmi K30 (POCO X2), Redmi K30 ultra, Redmi K30 5G, Redmi k30i 5G.
Redmi 10X Pro, Redmi 10X (Redmi Note 9).
The list of mobile devices with the new MIUI widgets is extensive, although it could be even larger after their arrival in global and European ROM. Well for now, as we said, it is only available in the Chinese ROM.