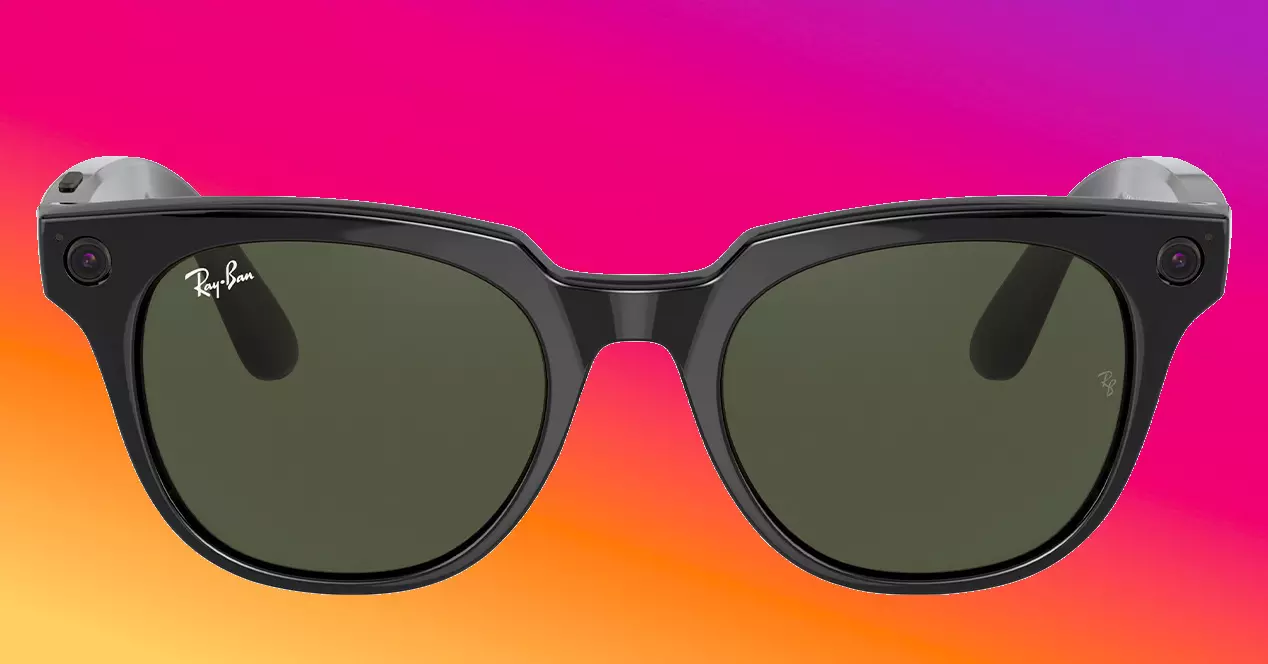 Facebook today plans to give a live conference in which to present new products and strategies of the company, and apparently, one of its big surprises could be related to the launch of smart glasses in the purest Spectacles style of Snapchat . It is true that those glasses did not completely catch on among users, but it seems that Facebook's proposal goes with everything, since it has teamed up with Ray-Ban to offer a complete catalog of models.
Facebook glasses
Yes, Facebook already has in its catalog the concept of "glasses" occupied with the Oculus branch and its Oculus Quest , but what they are going to present today is something completely different and more typical of the term glasses. And they are just that, sunglasses manufactured by Rayban that will have two cameras with which to record videos and take photos at any time and place.
Filtered by Evleaks, the models that will supposedly be presented will be three, and everything indicates that they will be based on very popular Ray-Ban models, which could attract much more the attention of consumers, since they would receive this risky virtual bet with a product that feels more traditional and easily recognizable (the first models of the Spectacles were a bit flashy and bizarre).
How do they work?
At the moment rather little is known, since the leak published on Twitter has only revealed the official images, and nothing related to the technical specifications or capabilities of these glasses. The only thing we can see is that they have two cameras, so we imagine that they will have some kind of three-dimensional capture function.
Nor do we know if these glasses will only be intended to work on Facebook or, if on the contrary, they will be presented as a brand product for Instagram, a social network in which we see much more sense for this type of product. Still, if they can be used on both networks, all the better.
What models will be available?
According to the filtration, there will be three: Wayfaer, Round and Meteor, although two Round colors have been shown, so there could be 4 versions in total. We'll see if the catalog increases.
No price, date or features
Taking into account that the leak has appeared a few hours after the conference begins, it is to be expected that many more details will not be known about it, since the launch must be tremendously protected. The leaked images seem to be official of the product with a white background, so probably the next ones we see (filtered or not) could be of the lifestyle type, ideal to get an idea of how they look.
And what about privacy?
If you are one of those who are continually suspicious of the privacy that Facebook grants its users, you probably see this product as the definitive key for the giant to get fully into your life. Reasons are not lacking, and that is that taking a camera with our point of view linked directly to a social network was the last thing we could imagine. Do you think they will have acceptance among the public?