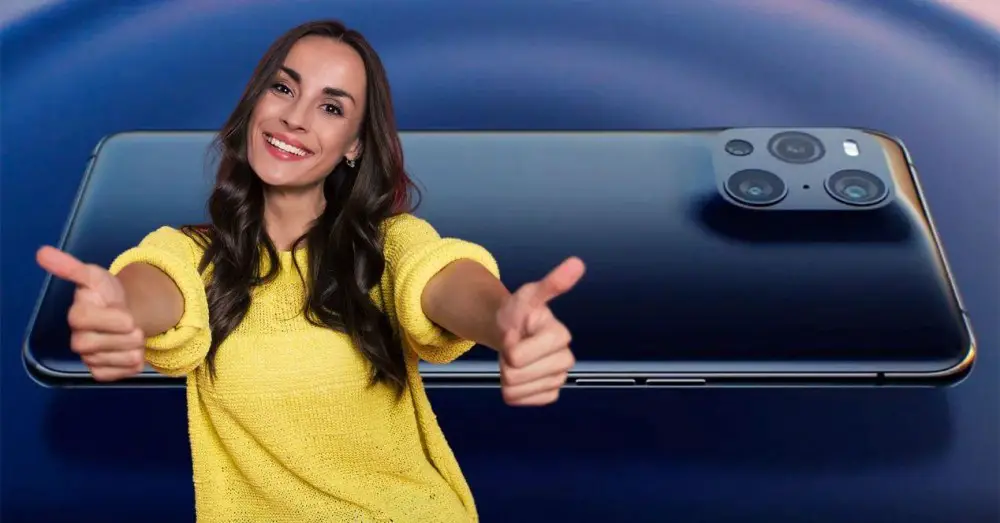 These phones with a very attractive design, lots of RAM and a good battery with fast charging in just over half an hour are now on sale on Amazon at spectacular prices. We have made a selection with the best offers of the moment and these OPPOs stand out for their great features and price.
Right now, they are greatly reduced and are one of your best purchase options if you are thinking of getting a new mobile. We tell you what they are and their main characteristics. Hurry, they're running out!
Reno 6 Pro 5G, great screen and excellent performance
It is one of the most desired mobile phones at the moment due to its good quality and price ratio, and now it is much more so with its great offer of 41% with which you can buy it for only 468.44 euros . It stands out for its powerful 12 GB RAM and 256 GB storage.
Added to this are many first-rate features, such as its excellent 6.55-inch 3D curved screen, its large 50 MP camera and its long-lasting 4,500 mAh battery with 65W fast charging. You will have your mobile fully charged in just 38 minutes.
If it seems little to you, it has a very charming ultra-thin retro design , it is thin, light and OPPO Glow is also amazing. It weighs 188 grams and its thickness is 7.99mm.
OPPO Reno 4 5G, cheaper and with a good camera
This is the most accessible model of our selection with great features, since you can buy it for less than 350 euros with no less than 8 GB of RAM and 128GB of storage.
You will love its large 6.4-inch AMOLED double-edged 2.5D screen and Dolby Atmos sound so you can fully enjoy the movies, videos and series you watch on your mobile. It also offers you good performance with its Snapdragon 765G processor.
Its battery is 4020 mAh, it will last you all day and you can charge it quickly with the safe SuperVOOC 2.0 65W technology. With it and its storage, you will be able to take photos for a long time. Its main camera takes very good photos with its 48 MP and its front lens is no less with its 32 MP ready to take the best selfies.
An attractive phone that offers IP54 resistance to water and dust that you will want to have in your hands now, and if you buy it now it will be even cheaper.
OPPO Find X3 Pro 5G, very complete and resistant
To complete our selection of OPPO mobiles, you could not miss this attractive and complete OPPO Find X3 Pro 5G that you can buy now for much less. Specifically, only 579.17 euros with all its many features, including its large 12 GB RAM and 256 GB space so you can save everything you want on your mobile.
It has an AMOLED screen with a billion colors in its 6.7 inches, its camera takes great photos with its 50 MP and it has a battery for the whole day with its 4500 mAh and 65W fast charge. Your phone will be charged in minutes and ready for whatever you want to do with it.
It is scratch resistant and also has IP68 maximum protection against particles and moisture. Its design is very futuristic, with soft curves that adapt to your hand.