If you were told to think of a powerful laptop for playing demanding games, you are most likely thinking of a large computer with many lights and many buttons, but Lenovo has other plans with its new ThinkPad X1 Extreme .
Lenovo ThinkPad X1 Extreme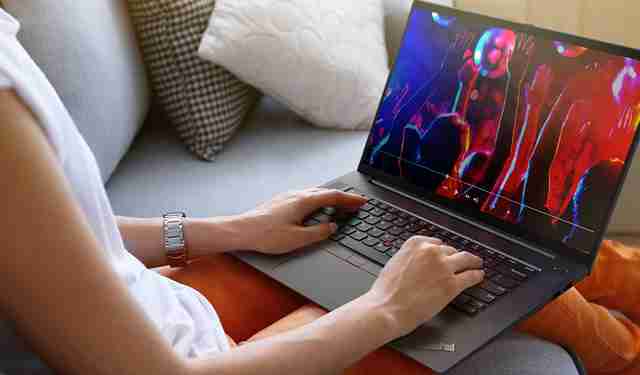 The fourth generation of this ThinkPad Extreme model will not leave anyone indifferent. It is the model plus something of the whole range, and it is that it does not lack reasons to dominate against the rest. First, because with only 17.7 millimeters and 1.81 kilos, the team is capable of hiding an 11th generation Core i9 processor from the H series , but not only that, but it is also accompanied by an impressive NVIDIA RTX 3080 with 16 GB GDDR6.
That will be the highest configuration that we can choose, but we can also enjoy a model with more modest graphics, such as the NVIDIA RTX-3050 Ti, RTX 3060 or RTX 3070 depending on the chosen configuration.
Everything you can ask a laptop
Whatever feature you are looking for, you will probably find it on this device. And, with a size of 16 inches , the screen will offer 4K resolution with 600 nits of brightness and Dolby Vision, as well as the possibility of choosing touch options, pointer and factory color calibration.
With up to 64 GB of DDR4 RAM, this equipment can mount up to two 2 TB M.2 SSD units, and to bring everything to life a 90 Whr battery will keep you on for up to 10.7 hours according to official manufacturer data .
A gamer laptop without any quirks
You may be tired of seeing gaming laptops with garish designs. This Lenovo proposal is the opposite, since its carbon fiber body continues to maintain the elegant and serious line of the ThinkPads, leaving the prominence to its 16-inch screen with very reduced bezels on all four sides.
Details like its 1080p webcam also seek that profile focused on entertainment and live streaming of games, while its speaker system offers support for Dolby Atmos.
Don't forget your business profile
Anyway, even having all these features, this ThinkPad cannot forget its roots, and Lenovo optionally includes the possibility of a 5G connection to be able to work from anywhere, or the emphasis on security with biometric solutions such as the reader. Integrated fingerprints or Windows Hello compatibility.
How much?
The big question is obviously related to the price and the release date of the product. Well, this super team will have a starting price of 2,099 euros in its configuration with NVIDIA GeForce RTX 3050Ti and a screen that is possibly not 4K (the manufacturer describes it as "up to 4K".
It will go on sale in August, so we will not have to wait too long to configure the beast to our liking and find out about its final price (perhaps it is something you would never like to know, we know).