When using our computer connected to the Internet, there is an element that cannot be missing, such as the presence of a good antivirus. With these security systems we ensure that our privacy and security are safe on the Internet. Windows has its own free antivirus such as Windows Defender, which is not a bad option but may fall short in terms of features for the most demanding users. . These can use tools like K7 Total Security, which we are going to talk about today.
This antivirus has been developed by the Indian company K7 Computing Pvt Ltd , and is especially aimed at home users who want to feel safe while browsing the Internet and want to avoid being vulnerable to any type of computer attack against data theft or Internet invasion. system by any kind of dangerous malware.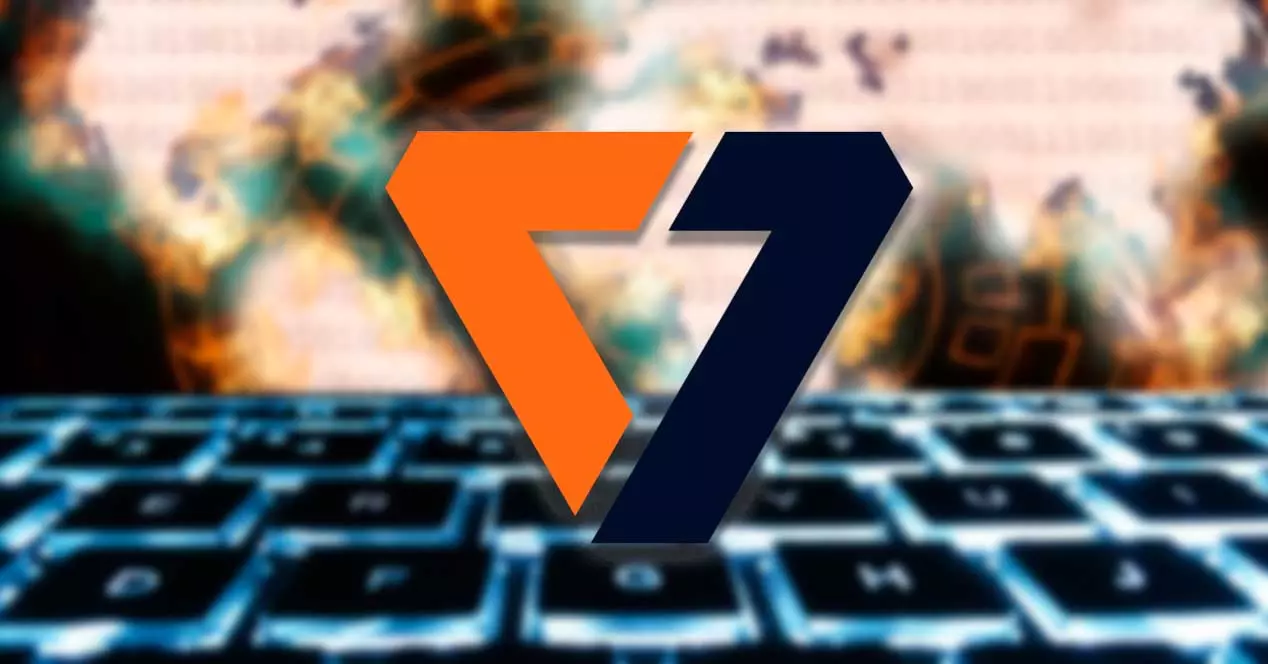 The main features offered by this security system are the following:
Real-time protection : it is capable of detecting and eliminating any threat in real time, so that we can feel safe while browsing, buying, working or banking online.
Performance and optimal protection : this antivirus works in the background without affecting the performance of our computer. It also allows us to optimize our device so that it works in the best possible way, taking advantage of all its power.
Smart Firewall: It incorporates a powerful firewall with automatic behavior with enhanced security features.
USB Protection – Automatically scans any USB media you insert for hidden threats. Likewise, he vaccinates them so that they cannot be infected.
Web Security – Securely checks past websites in the cloud and blocks those that are insecure or likely to contain phishing. It also has a stealth mode that keeps our system invisible when we connect to the Internet.
Thanks to the fact that it has its own database, K7 Total Security prevents and protects us from malware, ransomware and viruses at all times, so all our confidential and private information will be safe.
Protect your PC with K7 Total Security
Once we run this antivirus, its main menu appears in the form of a window from where we will have access to all its functions. Its interface is entirely in English, so it is a small handicap that we must accept if we want to use it, since there is no possibility of changing the language. The first thing we will find will be an information message indicating that it will be necessary to activate it to keep the protection updated.
Scan all devices
At the bottom of the screen we find the Scan button, a section from where you can perform different types of scanning.
Fast : it is responsible for scanning the critical areas of the system that can become infected by viruses and spyware.
Full – Performs a scan of the entire computer.
Custom – We can define which specific folders or drives we want to scan.
Rootkit scan – Scans the system for malicious files that may be hidden on the computer.
Along with the scan options, we also find different configuration options, schedule scans and manage the schedule scan.
Additional tools
At the bottom we also find the Tools section, where we can access additional and relevant features of this security system. Here we must spend some time to see all the options that we have available.
For example, we may use Secure Delete to delete more important files in such a way that no data recovery software can recover them. This can be useful for deleting plain original texts or encrypted documents.
We also find cleaning tools to improve the performance of the system, which may not be entirely useful since Windows is already in charge of carrying out the defragmentation of the system in the background and incorporates its own defragmentation tool.
It also has the Computer TuneUp tool that promises to increase the performance and speed of the PC. Upon startup, it reports adjusting memory, PCU, browser, and graphics settings.
That is why, of all the tools that we find, the most useful are USB Vaccination (vaccinating USB devices so that they cannot be infected), Virtual Keyboard, along with Secure Delete. The rest are probably more expendable and have no real value.
Download K7 Total Security
K7 Total Security is a commercial antivirus, so in order to use it, you will need to purchase its license. We can test it previously by downloading its free trial version that has a duration of 30 days . The price of the software depends on the number of computers that we want to protect and the years that we want to acquire.
Its price starts from 15 euros for a computer and a validity period of one year. It is possible to protect a maximum of 5 computers for a period of 3 years. By purchasing your license we will receive regular updates to protect our computer against all kinds of online threats.
This security system is compatible with different platforms, whether they are computers such as Windows or macOS, or mobile devices such as Android and iOS.
Other security alternatives
If we are looking for a security system that helps us keep our computer protected and safe, we can also opt for these alternatives to K7 Total Security.
360 Total Security
This program has antivirus and system maintenance functions for computers with Windows operating system. Its objective is none other than to protect our computer as much as possible since it covers different security segments. Among its main qualities we can say that it has real-time protection, also with intelligent blocking, protection for the webcam, as well as a backup. It has a free version that we can download from its official website .
Adaware Anti-Virus
We are talking about an antivirus that is responsible for detecting and eliminating any type of virus, malware, spyware or Trojan from our computer. It performs detection tasks in real time and with great efficiency, offering a great automated security experience. It has different types of on-demand scans such as quick, full or custom mode. In addition, it has other tools such as additional Safe Browsing and Download Protection modules. It has a free version that we can download from the developer's website .