It has been 4 years since the Samsung Galaxy S10 was unveiled in 2019, and since then, the South Korean brand has launched numerous high-end smartphones. However, the aim of this article is to evaluate the current status of the device and determine if it is still worth buying today.
To achieve this, we will review the device's general characteristics, including its hardware and software specifications, as well as check if it is still available in stores and at what price. Although the Galaxy S10 was a highly popular phone known for its exceptional camera performance, today, there are many smartphones that offer equally impressive camera capabilities, making it a tough competition.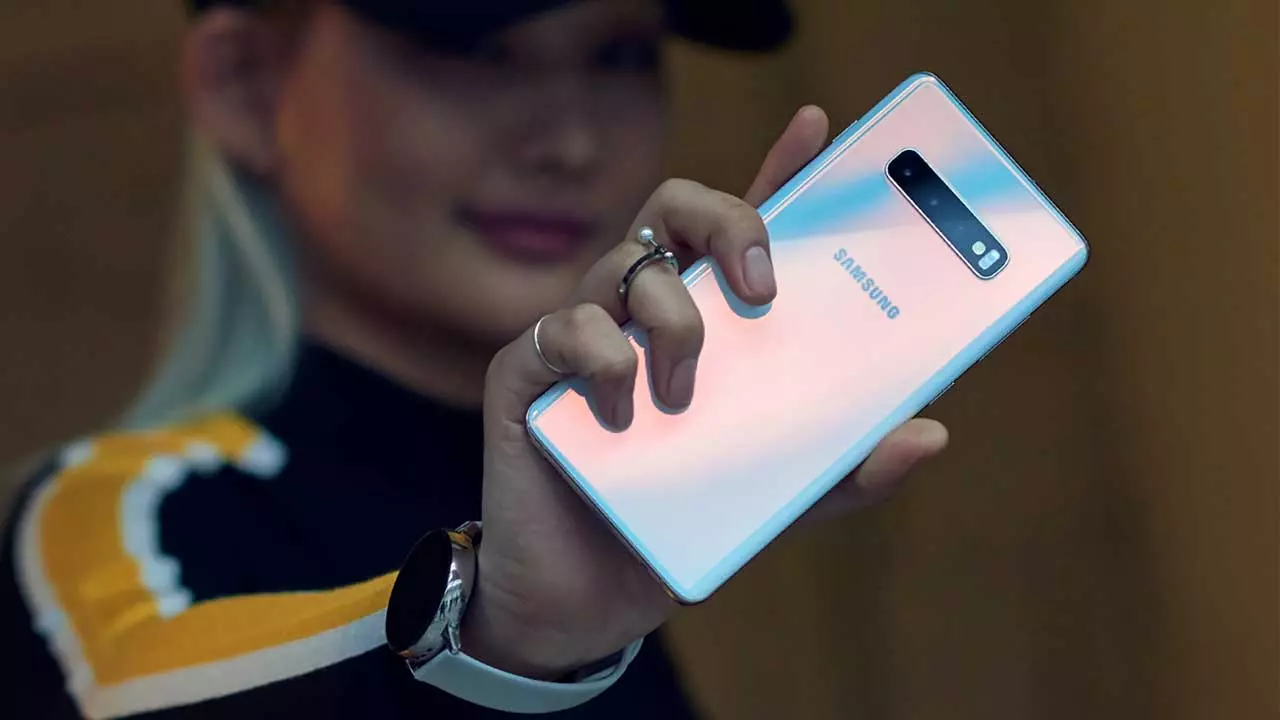 Does the Galaxy S10 still measure up?
The Samsung Galaxy S10, introduced in 2019, is a high-end Android smartphone equipped with a 6.1-inch Dynamic AMOLED display featuring a 2K resolution. However, its display is limited to a refresh rate of 60 Hz, which puts it at a disadvantage compared to most current releases that offer higher refresh rates and smoother image performance.
The Samsung Galaxy S10 boasts a rear camera setup that includes four sensors: a 12 MP main lens, a 16 MP ultra-wide lens, and a 12 MP telephoto lens, with 2x optical zoom, phase detection autofocus, and stabilization. The device's main camera was highly regarded for its variable aperture, which allowed it to capture bright photos even in low-light environments. However, the camera falls short in terms of detail, as compared to more current models like the Samsung Galaxy S23, despite the color accuracy being perfect.
The Samsung Galaxy S10's Exynos 9820 chip provides remarkable performance, making it highly capable of performing various tasks. Despite its age, the device still performs decently, although newer generations offer even better speed and performance. The device's high-end battery has a capacity of 3,400 mAh and is compatible with fast, wireless, and reverse charging. While these qualities are commendable, the passage of time may have a negative impact on battery life, as the capacity is limited compared to more recent models.
At the software level, it should be noted that the Samsung Galaxy S10 will no longer receive updates to the Android operating system, as the last version it received was One UI 4.0 based on Android 12. As a result, it will not receive Android 13 or 14 updates. Although it continues to receive security patches, this will be the last year of support.
Can you still buy it?
In our assessment, the Samsung Galaxy S10 has become outdated, particularly in terms of its refresh rate, camera capabilities, and operating system. We believe that there are many newer Samsung models available at a reasonable price that are much more worthwhile, such as the Galaxy S22, which is available at significant discounts.
However, if you happen to be a fan of the Samsung Galaxy S10, you may be interested to know that it is available for approximately 320 euros at Worten, while it costs 399 euros on Amazon. These prices are somewhat high for a phone that is already four years old, especially considering that Samsung itself offers more powerful competitors that are similarly priced.