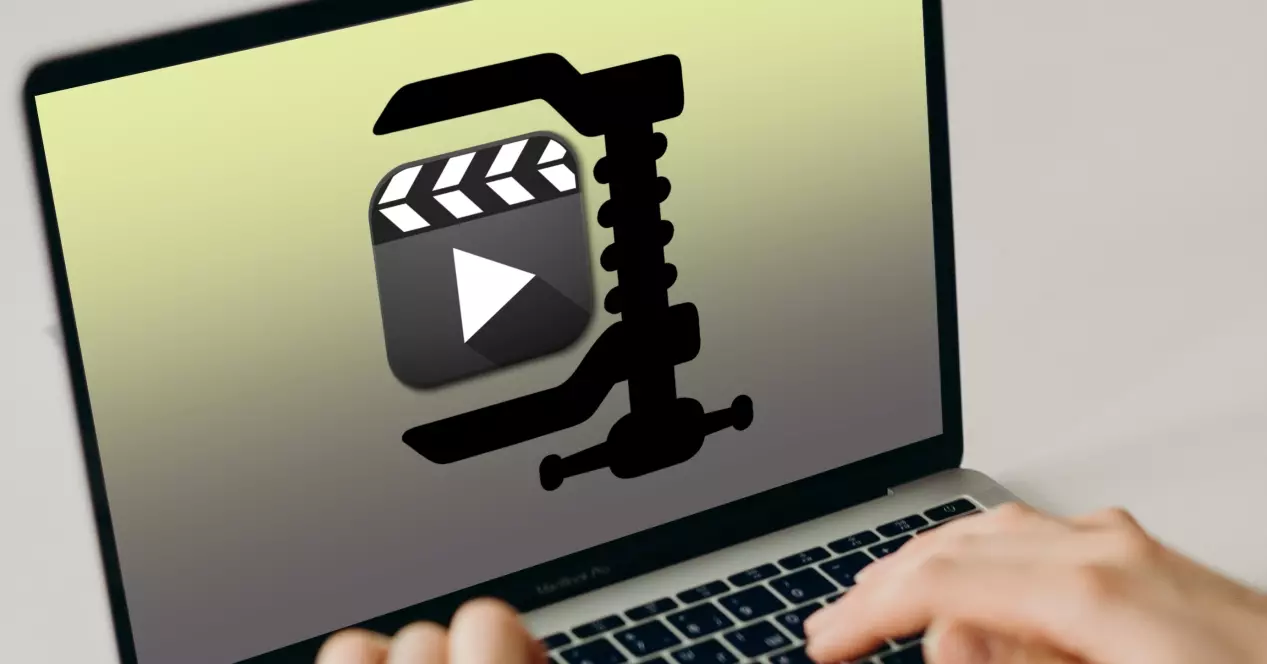 Videos can take up a lot of space on our devices and if they are also long or recorded in high resolutions, the weight is even higher. If you are having problems with it, a good solution is to compress them. Precisely in this article we show you all the ways that exist to compress videos on a Mac computer, since you have at your disposal several ways to do it.
Aspects to consider
There are several benefits of compressing videos, whether on a Mac or any other device. The first of them is the space saving of having compressed videos, since they take up much less space and this is appreciated if you have a lot of videos and also your Mac has little memory. It is also beneficial when sending them to other people , since the less weighing will make the transfer faster.
Now, there are also drawbacks . The main one of them and that you should take into account for the most part is that you could lose quality in the video. Depending on the type of compression you do, the loss will be greater or less, but you will always lose something for obvious reasons. Therefore, when you unzip it, you will probably notice it.
The two methods to do it natively
There are two ways to compress videos on your Mac without having to install any application. What's more, because you don't need it, you won't even need an internet connection. Of course, one of these methods is not an understanding as such, something that we will explain in its respective point. Let's go by parts.
With macOS compressor
The fastest, easiest and most universal way to compress any file on Mac, including videos, is by going to its respective folder, selecting the respective files, secondary clicking and choosing the "Compress" option . You can compress only one video, several in individual files or several in a single compressed file. You can even compress them together with other types of files such as photos, documents or any other.
The time it takes to compress depends on the size of the videos. In any case it is usually quite fast. Of course, the drawback of this method is that you cannot choose the type of compression unlike what you can do with other applications such as those that we will explain in another section of this article.
The "understanding" from the Photos app
If you use the native Apple Photos application , you have the content synchronized with iCloud and you have also activated the option to "optimize storage", both the photos and videos in your gallery will be somewhat compressed without taking up space. They are accessible for immediate download if you have internet and in fact you can see their thumbnails, although as such they will not be on your Mac (at least the oldest ones).
It is true that it is not a compression to use, but it can be used to save space and you will also know that quality will not be lost when downloading them because they are really uploaded to iCloud in full without losing an iCloud of their original quality. To check if your videos are being stored in this way, you must follow these steps:
Open the Photos app on the Mac.
In the upper menu bar, click where it says "Photos".
Click now on "Preferences".
Go to the "iCloud" tab and make sure the "Photos in iCloud" option is activated as well as the "Optimize Mac storage" option.
Video compression on Mac with applications
We can find a multitude of programs for Mac that are used to compress videos and any other type of files. And although the interface, the number of options or the source of the download may vary in these, the truth is that in the end they all work in a similar way. In fact, they are integrated in the same way as the native compressor , that is, by secondary clicking you can choose to compress them with these apps.
As we said, there are many applications that exist and whose operation is good, allowing you to compress videos, but also any other element that you have on your Mac. Here is a list of the most outstanding ones, although if you accept our recommendation, The Unarchiver is of the best. In addition to being an excellent one hundred percent free compressor, it is also one of the best when it comes to decompressing.
Options available in the App Store
The following applications are used, as we have already mentioned, to compress videos, but also any other file. The ones that we show you below are those that can be downloaded from the Mac App Store itself. These are one hundred percent safe as they have passed all the filters that Apple requires developers to enter its app store, so they are reliable.
Applications downloaded from the browser
These others, unlike the previous ones, are those that must be downloaded from the browser (Safari, Chrome, Opera …). To do this, you must access the developer's website. And you are probably wondering if they are reliable and the truth is that, despite not being in the App Store, they are trustworthy. Of course, as long as you download them legally from the respective websites of each developer and not on websites of dubious trust.
There are several, although we highlight the following three and, although we believe that those in the App Store work perfectly, if you want to know which one we would choose from here, it would be Wondershare , which also allows you to change the format of the videos, making it also be a way of compressing them.
How to do it online through web pages
There are several websites that allow you to compress files based on their own online tools, as simple as dragging or manually selecting the video (s) in question and waiting for them to be compressed. Then they offer the possibility of downloading them and saving them in your downloads folder or in any other.
Most give you options for compression. However, and even more so with options such as those previously mentioned, these are in the end the least recommended method . The reason for this is that due to privacy issues they may not be the best options. Also because they have many limitations when it comes to compressing large files and sometimes they even ask to pay to use the tool in full, so in the end they are not one hundred percent free. In any case, here is a list of the most popular websites for this in case you want to try them:
Unzipping videos on Mac is easy
Once compressed, you may be wondering how to decompress them. And the truth is that it couldn't be easier to do. In fact the process is very similar to compression. In fact, all you have to do is double click on them to unzip them, the unzipped videos appearing again in the same folder you did.
Normally the decompression will be done with the native Apple program that we have told you about previously, although there is also the possibility of choosing to do it with any of the applications that we have mentioned above (or any other that has not been mentioned and you are using) . Of course, remember that as we told you in this same post, it is likely that the quality of the unzipped video is no longer the same as the original.