Decentraland is one of the most advanced virtual reality worlds that exist at the moment and also the most interesting that currently exists based on blockchain . The Decentraland universe is divided into plots that users can buy and transform as they please and then visit either through a computer or with virtual reality equipment. If you have been listening to this metaverse application for a long time, today we will tell you everything you need to know about this platform.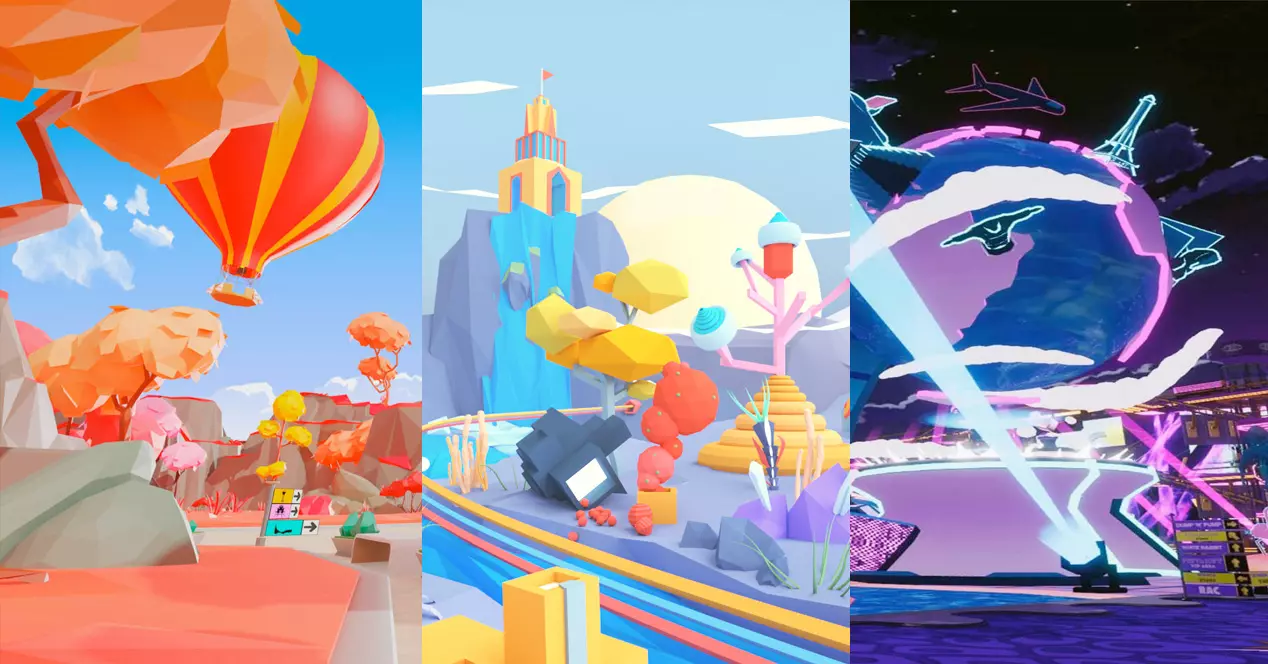 This is how the Decentraland metaverse works
The world of Decentraland began its development in 2015 by Ari Meilich and Esteban Ordano. The app first came to light in 2017. Decentraland runs on the Ethereum network , and uses its own ERC-20 token for payments, MANA . With this cryptocurrency, users can buy parcels (LAND) within the metaverse.
Within Decentraland, users can buy and sell creations (such as NFT works) and make their own 3D buildings that can be imported into the platform. Not everything is aesthetic: within Decentraland you can create functional content, exactly as it happens on platforms like Roblox.
Each plot is approximately 100 square meters. Decentraland recently updated its code to be able to group adjacent parcels together to manage larger spaces of land. In addition, many users associate and form districts with the same theme within the metaverse. Thus, within Decentraland, cities full of buildings, squares, universities and even a version of Las Vegas have been created, to name some of the most interesting creations we have seen to date.
On the other hand, users can also rent plots, buildings, hotels and businesses to other players to hold events or monetize them for a limited time.
What makes Decentraland special?
Seen this way, we could highlight similarities between Decentraland and Roblox, Fortnite or even any GTA V Online private server or online open world games.
The Decentraland project is set up in three layers , and functions as an autonomous organization . All of this is possible because the software is integrated into the Ethereum blockchain. The layers are the following:
Consensus Layer

 – At this level, all properties of the game and its link to a player are verified. When a player buys a LAND, this layer will write this change of ownership to the blockchain.

Content layer

 : each Decentraland user is also a small portion of the platform server. In this way, the servers delegate part of the workload, making the system much more efficient.

Interaction layer

 : this last level allows the consensus layer and the content layer to interact in real time with the user.
All this complex system serves to guarantee security when establishing the parallel economy that exists within Decentraland. While in GTA V Online, users are constantly looking for glitches to create money out of thin air – and thus bypass Rockstar prepaid cards – in Decentraland, that is not possible. Its complex system means that everything we earn in this Second Life can be translated into the real world, which will make us wonder in the future if Decentraland is a game or not.