As computer users, we understand that the performance of our machines is largely dependent on the components we choose to use. While we often focus on aspects such as the processor or RAM memory, we must also consider the storage system we use to store our applications and data.
In addition to the amount of storage space, we must also consider the reading and writing speeds of our drives. Solid-state drives (SSDs) are an increasingly popular choice due to their superior performance and reliability.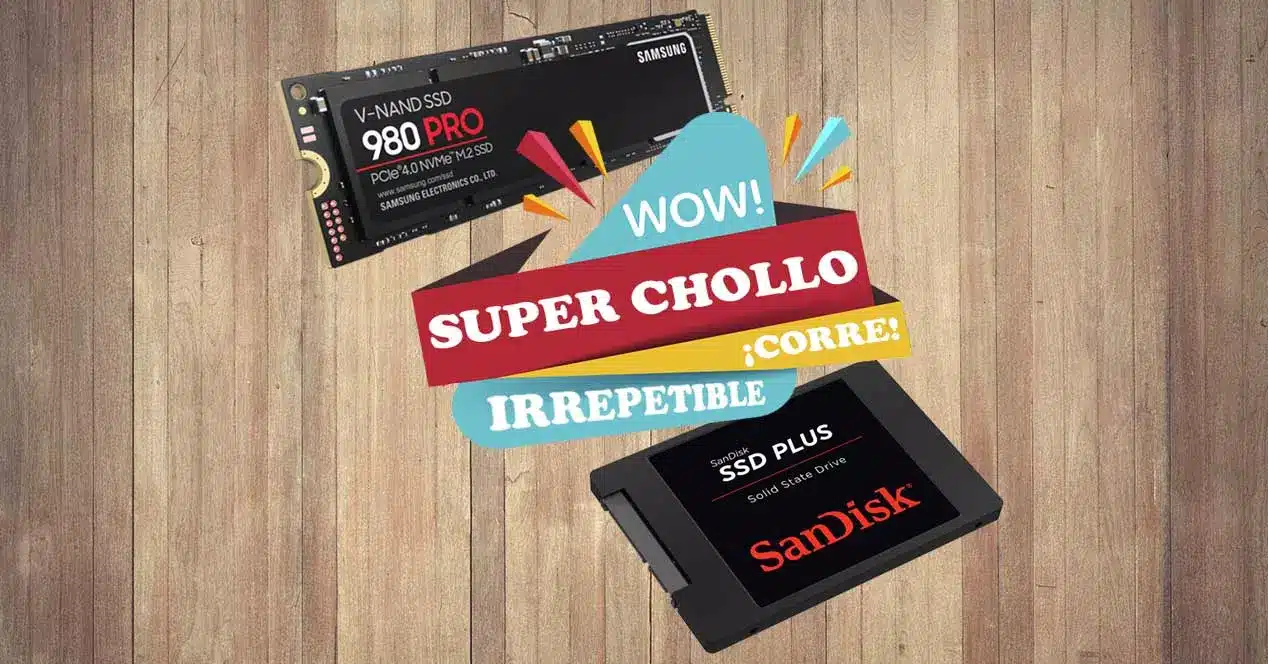 Today, we will be discussing a selection of SSD drives from brands like Samsung that are currently available at reduced prices. For instance, the Samsung 980 MZ-V8V500BW model, which offers 500 gigabytes of storage, is currently discounted by 44%. This provides an excellent opportunity for users to upgrade to a fast and efficient SSD storage system at an affordable price.
As you consider upgrading your computer's storage device, keep in mind that you have the option to double your storage space with the same SSD drive by purchasing the one terabyte model from Amazon for under 60 euros. Moreover, the 2 terabyte model is currently available at a discounted price, allowing you to take full advantage of the extra storage capacity.
SSD drives from Samsung and other manufacturers, discounted
As computer users, we are becoming increasingly aware of the critical role that storage capacity plays in our devices. It's worth noting that you now have the opportunity to take advantage of a significant discount on the Samsung Evo 870 MZ-77E2T0B/EU, SATA III. This is an excellent alternative to consider, especially since it offers a 2 terabyte capacity.
When considering upgrading your computer's storage system, budget is often a primary concern. In this case, you may want to consider the SanDisk SSD Plus, a 480-gigabyte 2.5-inch format disk currently available for just over 35 euros. This option provides an affordable way to improve your computer's storage capabilities without breaking the bank.
As we consider our options for storage devices, it's worth noting that we don't have to limit ourselves to well-known brands like Samsung. There are other manufacturers out there offering competitive prices for solid state drives. For instance, we can get a 1 terabyte Kioxia Exceria NVMe M.2 2280 for just over 50 euros right now. This option offers great value for those who prioritize affordability without sacrificing performance.
You have another great option to boost your computer's storage system: the Samsung 870 QVO SSD 1TB SATA3 model, which is available at a reasonable price of less than 80 euros. With this high-speed storage unit, you can easily store and access your data and applications.
Another discounted drive that you might want to consider is the Crucial P3 Plus M.2 PCIe Gen4 NVMe SSD. It offers a one terabyte capacity that is more than enough for most users, and you can currently get it at a discount of 55 euros. With this powerful and affordable SSD, you can upgrade your computer's performance and speed up your data access.