There are different errors that can cause us to not connect to the router or not have a connection correctly. In this article we are going to talk about error connecting to DHCP server . It is a problem that can appear in both Windows 10 and Windows 11 and we are going to explain what steps we must take to solve it. As you will see, it is important that it works correctly in order to have a connection.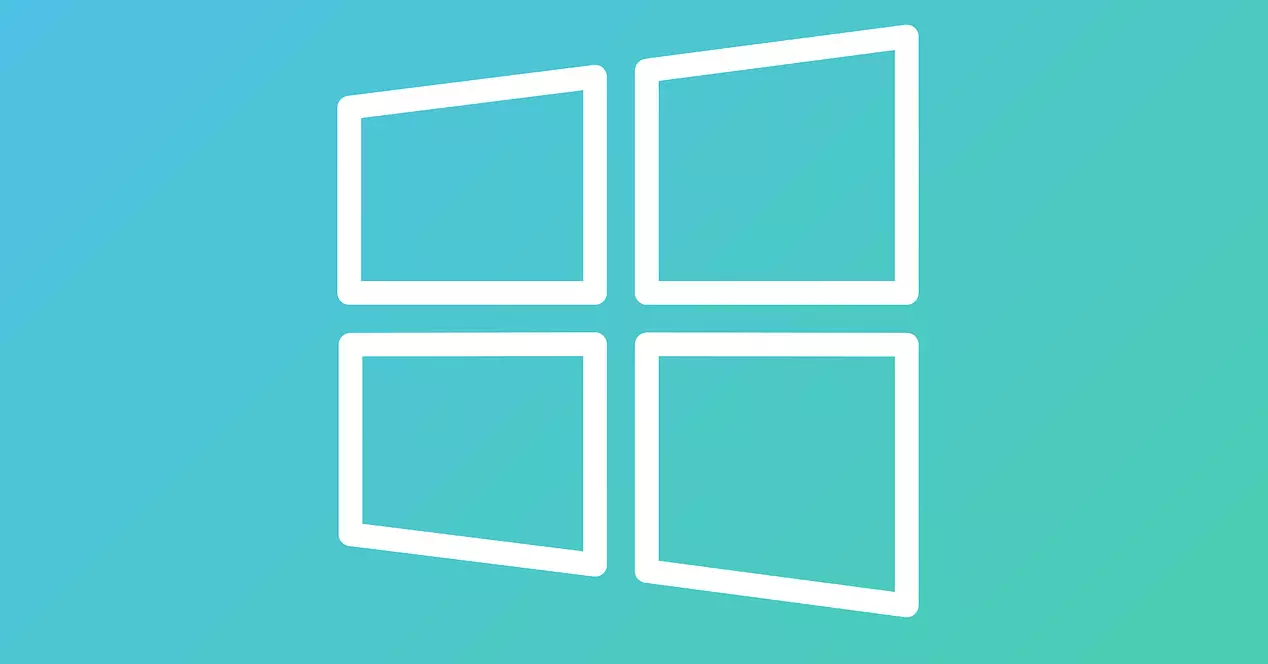 What is DHCP server
First of all we are going to explain what the DHCP server consists of. It is a function that comes with the router and is responsible for assigning an IP address to each computer or device that we connect to that network. If this did not exist, an IP address conflict would occur and we would not be able to connect multiple devices at the same time, unless we configured them by hand.
The assignment of IP addresses by the router is automatic. We don't have to touch anything manually and we can connect the computer and have the Internet without problems. The router will assign an address and will not have any conflict with another device that was previously connected.
The problem comes when Windows does not connect properly with the DHCP server. That will prevent us from having a connection by not obtaining an IP address automatically and we will not be able to surf the net. This will force us to take measures to solve the problem.
But why does the error appear when connecting to the DHCP server in Windows? There are different causes and one of them is when we establish a connection for the first time after restarting the computer or if we have forced an IP renewal ourselves through the following commands:
ipconfig /release
ipconfig /renew
It could also happen after updating the system, that there is a program that is blocking the connection or a bad configuration that we have made. However, whatever the problem, you can usually fix it easily and you only have to follow a few steps.
Steps to fix this error
We are going to explain how to fix the error with the DHCP server . You can carry out these steps in both Windows 10 and Windows 11. However, some possible causes may be more present in the latest version of the Microsoft system, such as a problem with the drivers of the network card. This can happen if you have updated the OS, but the drivers for the card are old.
Problem solver
The first and easiest thing you can consider is to try the Windows troubleshooter . We must try this whenever you come across a failure of this type. In the case of Windows 10 you have to go to Start, enter Settings, go to Update and security and once there click on Troubleshoot. You will have to mark Network adapter and continue the process until the end.
In Windows 11 you will also have this possible solution. In this case you have to go to Start, enter Settings, go to System and there click on Troubleshoot. Go to Other Troubleshooters and select Network Adapter and run it.
Once the process is finished, it will show you the possible solutions to the problem or it will solve it automatically. This way you will be able to know what could have failed and make changes.
Disable IPv6
The next step you can take if you haven't already fixed it is to disable the IPv6 protocol . Yes, as long as you don't use it. The safest thing is that you do not need it and you can disable it in Windows to avoid certain problems such as the error to access the DHCP server.
In this case you have to go to the properties of the Internet card. You can directly run the ncpa.cpl command and in Networking uncheck the box for Internet Protocol version 6 (TCP/IPv6), as you can see in the image below. That might fix this bug.
Update card drivers
It is very important to have updated equipment and, without a doubt, the network card is also essential. Problems like the one we are looking at in this article may appear. Perhaps you have recently updated the operating system and there has been some conflict with the drivers if they are out of date.
This problem can especially occur in Windows 11. You have to go to Start, enter Device Manager, Network adapters and select the corresponding card there. You have to click with the second mouse button and hit Update driver .
Check that the system is up to date
Something similar should be verified in the case of the operating system itself. Do you have it correctly updated? It is very important to install any patch or update available in order to correct certain problems that may appear. In addition to improving performance, you will undoubtedly improve security.
In Windows 10 you have to go to Start, enter Settings, Update and security and there you will see the version you have installed and whether or not there is something pending. In case you have uninstalled files, you should add it and make sure you have the latest versions installed.
In the case of Windows 11 the process is similar. In this case, once in Settings you have to click on Windows Update , which appears below. You also have to make sure that you have installed all the available packages.
See that the antivirus or VPN does not interfere
If you have any antivirus or VPN installed, you can check that they are not interfering. They may be blocking the signal and that is the reason why you cannot access the DHCP server in Windows correctly and you must configure it correctly. Something similar could happen if you have a firewall.
This does not mean that having security programs of this type is something negative, far from it. However, it is true that sometimes, especially when using applications that are not guaranteed, errors of this type may appear.
Obtain an IP address automatically
One more step you can take is to set Windows to obtain an IP address automatically . Maybe you have it set to manual and that is causing problems. It is easy to configure it and thus you will prevent it from being unable to access the connection normally.
You have to go to Settings, Network and Internet, Advanced network settings, More network adapter options and select the one that corresponds there. You have to click the second button and enter Properties, IPv4 Internet Protocol and again Properties. There you select Obtain an IP address automatically.
All in all, if you are facing this issue to access DHCP server in Windows 10 or Windows 11, you can follow these steps we have mentioned. This will ensure that your computer connects normally to the router and can obtain an IP address without problems.