Among the many functions and sections that Windows 10 has , one of the most important for Microsoft itself is its official store. In fact, it is one of the elements in which he is working the most to be accepted by everyone, something that he does not achieve at all.
Like any other operating system worth its salt, be it for desktops or mobile devices, you need a proper app store. This is something that we see for example in devices based on Android or iOS , for example. As it could not be otherwise the most used desktop operating system, it could not be less. That is why with the launch of Windows 10 those from Redmond decided to launch their Microsoft Store.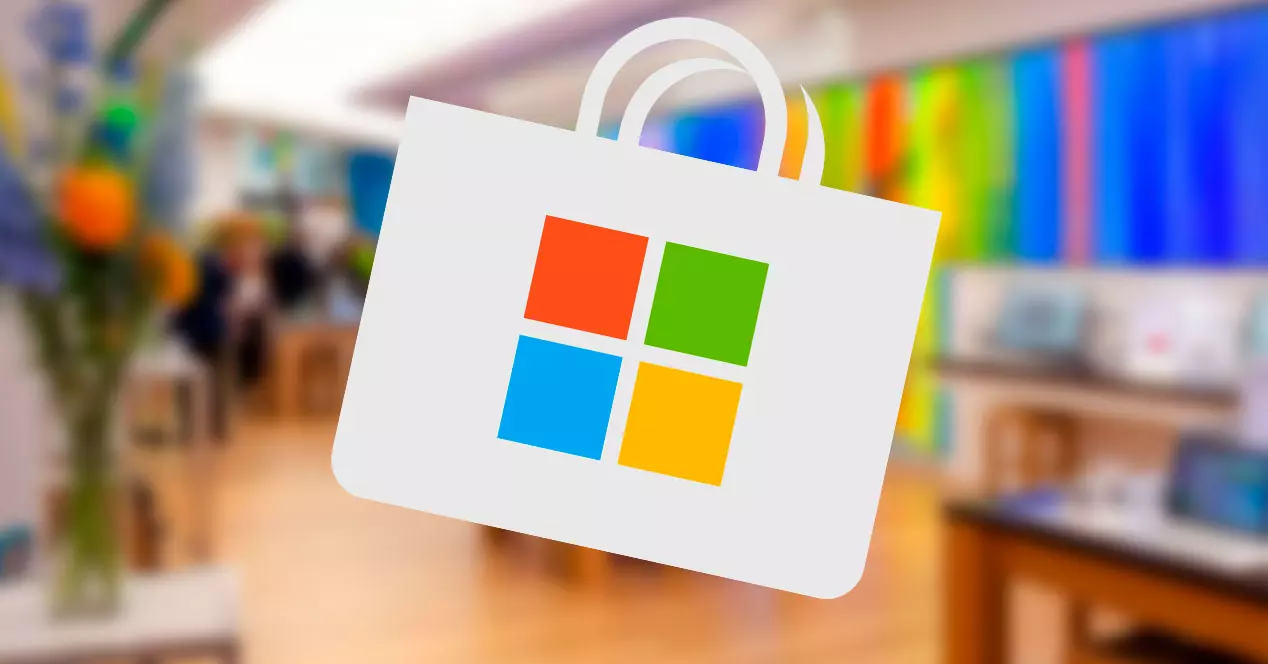 Despite all the expectations they generated regarding this element, and the efforts made for its growth, the project has not yet taken off. The main reason for all this is that users do not accept the store. Specifically, it seems that the vast majority prefer to use the classic programs that they download from the web, to install the UWP that are offered here. That is why consider some serious measures to try to reach more users. From here we will see some of the most common examples that are missing these to look more regularly at the Microsoft Store.
Download classic programs from the Windows Store
This is something that seems to be coming soon to the Redmond operating system , a move that many users have been asking for for years. We refer to the possibility of downloading the classic or Win32 applications from the Microsoft Store. To date in the official store we could only download the UWPs from the Windows platform, however it seems that Microsoft is reconsidering its position.
In fact, in a few months we will be able to download these classic programs directly from the Windows store without intermediaries, which many will appreciate.
Have a more powerful search engine
It is true that the Microsoft Store has an integrated search engine that helps us, or at least tries to, to locate the content stored in the store. However, for a long time users if they have been complaining about it, it leaves much to be desired in terms of reliability. What's more, in most cases it is preferable to use the search engine integrated in the web version of the Windows store, than the one in the store as such that we find in the operating system.
More categories to locate content
And speaking of finding the software titles that we are interested in downloading and installing on our computer, it seems that this store tries to make it difficult for us. Surely not, but of course the organization and categorization of the programs and games offered here is not the best, far from it.
This means that something as simple as locating interesting programs in seconds, sometimes becomes a really complex task. Therefore we could say that this is another of the sections that those from Redmond should take a good look at and correct.
Increased availability of free software
It is true that in this store we find some free titles , while many others have temporary discounts. But it is also true that the Microsoft Store offers us a large amount of software of quite low quality, at sometimes exorbitant prices.
That is why it is not a bad thing to be able to enjoy the most used operating system plus free titles. Even here you could add open source available to everyone.
Include a developer validation system
We have already mentioned before that some of the applications that we find in the official store of the system have a somewhat medium quality. That is why many users need at least the most important apps to have a developer validation system. This means that the titles will contain an icon that will let us know that they have the approval of the original creators of the software. There is no doubt that this would represent a significant leap in quality for the Microsoft Store.