There are many users who think that, to obtain good results when doing video editing tasks, it is necessary to have a professional and expensive tool. But in the case that we carry out simple and common tasks such as cutting a video or joining two clips into one, it is something that we can do with specific and free programs.
That is why today we are going to see different free applications and websites that have been developed to focus on performing basic editing tasks, such as cutting a video into several parts. This is something that we can do in a simple way, without the need for advanced knowledge and without spending a single euro.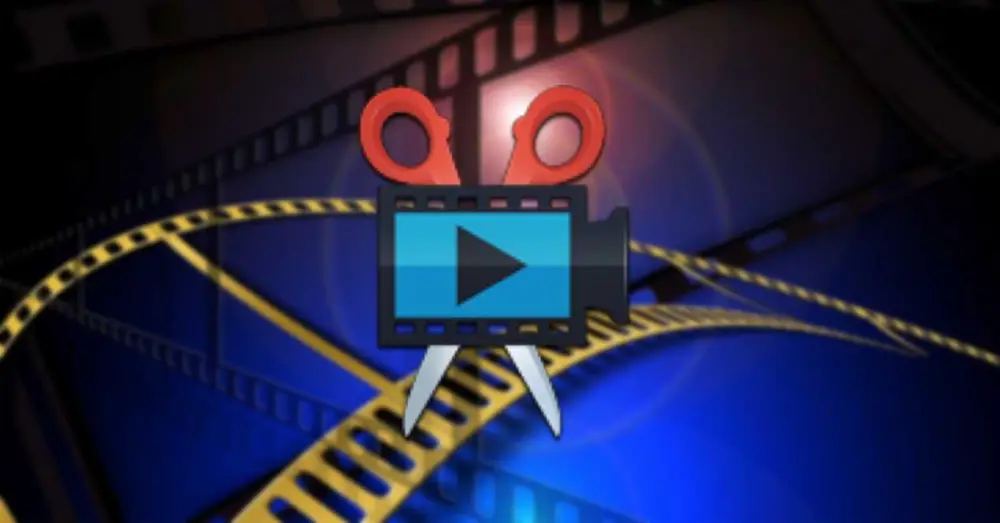 Free programs to cut videos into several pieces
Next, we are going to see different free programs that will help us make our cuts in the videos and join different clips. All of them are basic programs that do not require great knowledge in the matter, so they are suitable for all types of users.
Avidemux, performs simple editing tasks
It is a free and open source video editor that is characterized by offering everything we need to perform simple tasks. The program is compatible with the main video formats such as MP4, MKV, AVI, among others. With it we can perform tasks such as cutting , filtering and encoding, as well as saving them very quickly without altering their original quality.
This editor is also compatible with DVD, MP4 and ASF. For this it is responsible for using a wide variety of codecs. In addition, it includes the possibility of correcting both the desynchronization between the audio and the video, as well as the image and adding filters. The application is multiplatform so we can use it both on Windows, macOS and Linux.
We can download Avidemux from this link .
Photos, built into Windows 10
Windows 10 has an integrated application that will help us to view images and videos, called Photos. This tool is extremely basic, but it has options that can get us out of more than one trouble. Thus, we will have available the possibility of retouching and modifying our videos according to our needs. For this, it has a good number of options, including the possibility of dividing or cutting any video into different parts.
The application is compatible with most of the most popular and used video formats so we will not have to have any problem in recognizing our clip. Inside we will find the Trim function, through which we can choose when the video trim begins and when it ends in a simple, fast and suitable way for all types of users.
If we want to access the Photos application, just type photos in the search box of the Start menu to launch the application.
MP4Tools, allows you to cut and join videos quickly
We will now talk about a tool that is made up of two programs that will allow us to carry out small editing tasks, such as the possibility of cutting and joining our videos in a very simple way. It is especially aimed at inexperienced users who are looking for a program with which they can quickly cut any clip or join different parts into one. For this, MP4Tools will allow us to carry out the task in just a few clicks and through a very simple interface.
This program offers compatibility with most popular formats such as MP4, AVI, MKV, MOV, MPG, MPEG, among others, so that we do not have problems in recognizing our video. In addition to being free and open source, it is cross-platform, so we can use it on different operating systems such as Windows, Linux and macOS.
If we want to try MP4Tools we can download it from its website .
LosselessCut, cuts videos without loss of quality
This program has been developed so that we can perform all kinds of fast operations without loss of quality for both audio, video and other multimedia systems. If this application stands out for something, it is for making cuts in any audio or video file without loss of quality . For this, it is responsible for using FFMpeg to perform all the cropping functions, which will allow us to do our work quickly.
It has compatibility with the most popular video formats such as MP4, MOV, WebM, MKV, etc., being able to perform lossless fusion in the segments that we select. It also allows us to apply time shifting, as well as rotate the videos without re-encoding it. In addition, it is open source and cross-platform software, so we can use it on Windows, macOS and Linux.
We can download LosselessCut for free from here .
VSDC Free Video Editor, cuts video clips
It is a simple software developed to be able to create and edit videos without complications. With it we can make cuts in our clips, apply different visual effects and image correction, as well as make slides and add a soundtrack. It is capable of supporting the most popular video formats and codecs, including DVD, HD, and GoPro videos.
This program has a non-linear editing system, which will allow us that the videos and images do not have to follow a specific structure, being able to be in various places at any point of time. In addition, it has hardware acceleration, which will allow us to adjust the parameters and the resolution to save time and create large videos in a few minutes.
If we want to use VSDC Free Video Converter to make cuts in our videos, we can download it for free from its website .
Free websites to cut videos into various parts
If we need to cut a video sporadically and for this we do not want to have to download and install a program, we can also make use of some web applications created for this purpose.
Clideo Video Cutter, cuts through the use of adjusters
By using this website, we can upload any video in practically any format and make cuts easily and quickly. To do this, we will only use our browser, without the need to perform any type of installation on the PC. With it we can adjust the clip's trim by using its adjusters or by manually entering the time marks.
Along with the possibility of making cuts in the videos, Clideo has some additional options, such as the possibility of choosing the output video format, as well as having total freedom to convert the video to any other format that we want, in addition to editing it. . Its only drawback is that the final result includes a small watermark , so in case we want to eliminate it we will have to pay for one of its subscription plans.
We can access the Clideo website from this link.
Online Video Cutter, cuts and exports the results without watermarks
This web application will help us to make small cuts in a video file without having to install anything on our computer since it works directly from the web browser. We can do the cropping by just selecting a desired area, also cropping the edges or changing the aspect ratio of the video.
It is also possible to make uros in the video of 90, 180 and 270 degrees, which can help us to change any scene that we have recorded horizontally or vice versa. In addition, it allows us to choose the quality of the video, being able to save it in 1080p, 720p, 480p or, simply, keep the original quality of the video. And best of all, it does not include any type of watermark in our final result.
We can access Online Video Cutter just by clicking here .
Video 2 Edit, cuts videos in a basic way
This online tool will allow us to cut our videos quickly, without having to download or install any application to our computer. It is possible to upload any video stored on our computer, either through URL or cloud storage services such as Dropbox and Google Drive.
Once the file is uploaded, we only have to indicate the start and end time of the cut, as well as choose the format to which we want to convert our video. We can choose such popular formats as MKV, MOV, MP4, WebM, among others. Its main drawback is that it does not have a preview viewer to indicate the cropping time, but we must know exactly the time values to indicate it.
We can start using Video 2 Edit by entering their website.