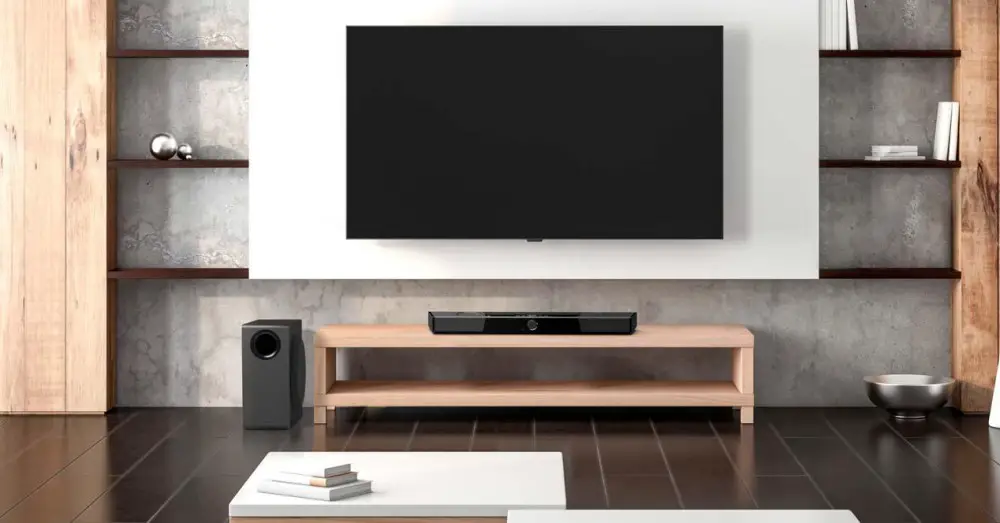 If for some time you have been thinking about taking a definitive step to improve the sound you enjoy when you use the TV, whether to watch series or console games, a sound bar has just been put on sale in Spain that will catch your eye. We talk about the Creative SXFI CARRIER of which we tell you all the good it offers.
This is a model that you know affiliated with the Dolby company to become absolutely differential in the market for the sound quality it offers, since the best technologies of the aforementioned firm and Creative are combined. An example of what we say is that this model is the smallest on the market that offers compatibility with Dolby Atmos . A life insurance when it comes to being sure that you will hear everything with great precision this sound bar.
The system we are talking about consists of a main unit that is combined with a 10-inch subwoofer to achieve a practically perfect environment in your living room. The dimensions of the product are as follows: 880 x 128 x 76 and 225 x 430 x 450 millimeters , respectively. By the way, the element designed to improve the bass is connected by wireless technology , so you do not have to worry about anything at all when it comes to putting any cable through. With this, a total power is achieved that reaches 450 W , well above what any television offers and surpassing a large number of rivals in the market.
Excellent quality in the Creative SXFI CARRIER
This is due, among other things, to the fact that inside the main unit of this soundbar you will find no more and no less than seven speakers (each with its own DSP amplifier). This achieves excellent audio uniformity, as well as virtually negligible loss of quality. In addition, technologies such as Super X-Fi are used that allow generating a high quality and precision surround sound, and all this without losing any naturalness, since a frequency response that goes from 25 to 20,000 Hz is used . And this is perfect.
In addition, in the control section it should be noted that this is a model that offers different buttons to manage everything that has to do with the configuration (and the many modes included and, also, includes a remote control so that you can do this too in the most comfortable way possible.
Excellent connectivity
This is something that usually worries everyone who intends to buy a sound bar, and here it must be said that the Creative SXFI CARRIER meets any expectations that may be had. The reason is that, in addition to Bluetooth 5.0, this is an accessory that has USB ports (both type A and type C) with which you can use content that you have stored on a disk. It does not lack several HDMI inputs, compatible with version 2.1) and that allow you to use 8K video sources without suffering any loss. By the way, you will also find the widely used digital optical audio input.
Buy this soundbar
With all that we have indicated and taking into account that this is a model that even includes compatibility with Dolby Vision, it must be said that you can already buy this complete Creative SXFI CARRIER bar in Spain on the manufacturer's website for a price of 999 euros . An ideal model for those who do not have much space in the living room, but do not want to give up high quality sound.