Photoshop, Lightroom, Premiere, Acrobat … Adobe is one of the largest and most important companies that we can find today when it comes to designing and creating multimedia content. This is one of the reasons why most designers and companies choose to buy their products. Or rather, pay the subscription that allows them to access them. All programs are managed through the company's cloud, Creative Cloud. However, very soon we will find a new service designed for those who need something more: Adobe Creative Cloud Pro . What is this new service?
What is Creative Cloud Pro
The new Creative Cloud Pro plan is roughly the same as the original plan. That is, the base will include the same programs, and the same services that we can contract through any of the normal plans (access to Fonts, Adobe cloud storage, collaborative work, etc.). However, it will include a number of services and resources for seniors that may be of use to many designers.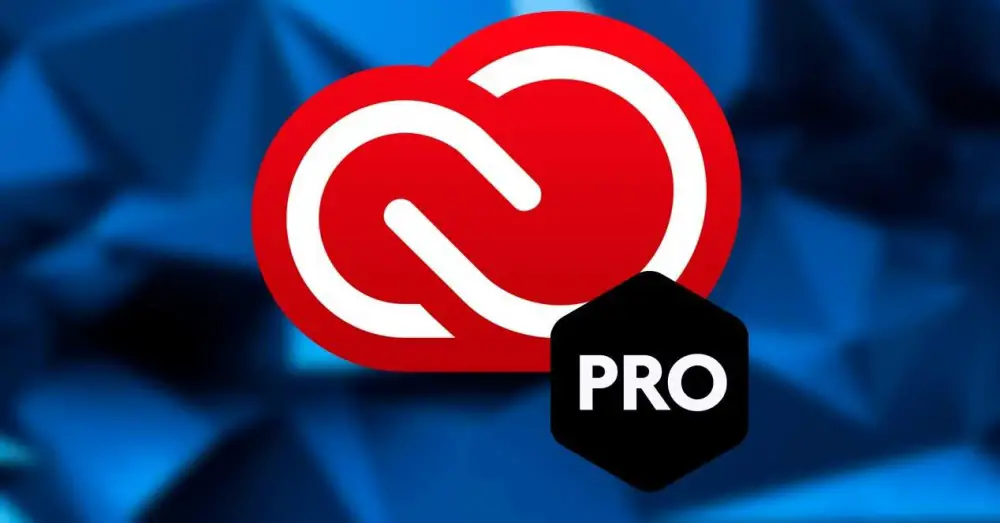 What this new plan offers us for seniors is unlimited access to the more than 200 million resources included in Adobe Stock . Without having to pay anything else, any user will be able to search, download and use any of the resources found in this immense database. Plus, access to Adobe Stock collections is seamlessly integrated into all programs , whether it's Creative Cloud desktop or mobile apps. Stock will also be integrated with other programs, such as Photoshop, to be able to search for resources from them.
In addition to including access to Adobe Stock, this new paid plan includes an improved search of all types of resources using Sensei , Adobe's artificial intelligence technology. In this way, we can search for any type of resource based on some of its characteristics, such as similarity, aesthetics and other factors.
Service price
Adobe has never given away anything other than its PDF viewer , Acrobat Reader. Therefore, unsurprisingly, this new service is not going to be available to everyone, but only to those who are willing to pay for it.
All customers who are already users of Adobe products will be able to contract the new Creative Cloud Pro plan for the same price as the current services. That is, if we want the package with all Adobe programs, along with the advantages of the new Pro plan, the price will be 60.49 euros per month for the first year. The same applies if we pay the subscription for individual programs, that is, 24.19 euros.
After the first year, the price will increase. Although Adobe has not provided the exact price in euros, looking at the conversion in dollars the price would increase by about 10 euros per month for the package with all the programs, and about 6 euros per month for the package of an individual program.
Worth?
Depends. In the end, the main attraction of this new payment method is access to Adobe Stock . Right now, if we want to access this platform, it is necessary to pay one more subscription as if it were a different service. And it is not a cheap service, since its cost is 36.29 euros per month. If we pay for any of the Adobe programs, and also for accessing this platform, then yes, it is worth it. However, if we tend to use other types of resources, such as photos without copyright, then paying this extra money for access to a service that we do not need is a waste of money.
If we are a company, or an organization, it can also be useful, since it also facilitates payment for users.