Having doubts about whether the original iPad charger is the best option to charge the tablet's battery is very normal. It is the accessory that comes in the box by default and we already anticipate that, obviously, it is the most advisable. Now, can other chargers be used? And, in that case, is it wrong to do so? We look at all of this below.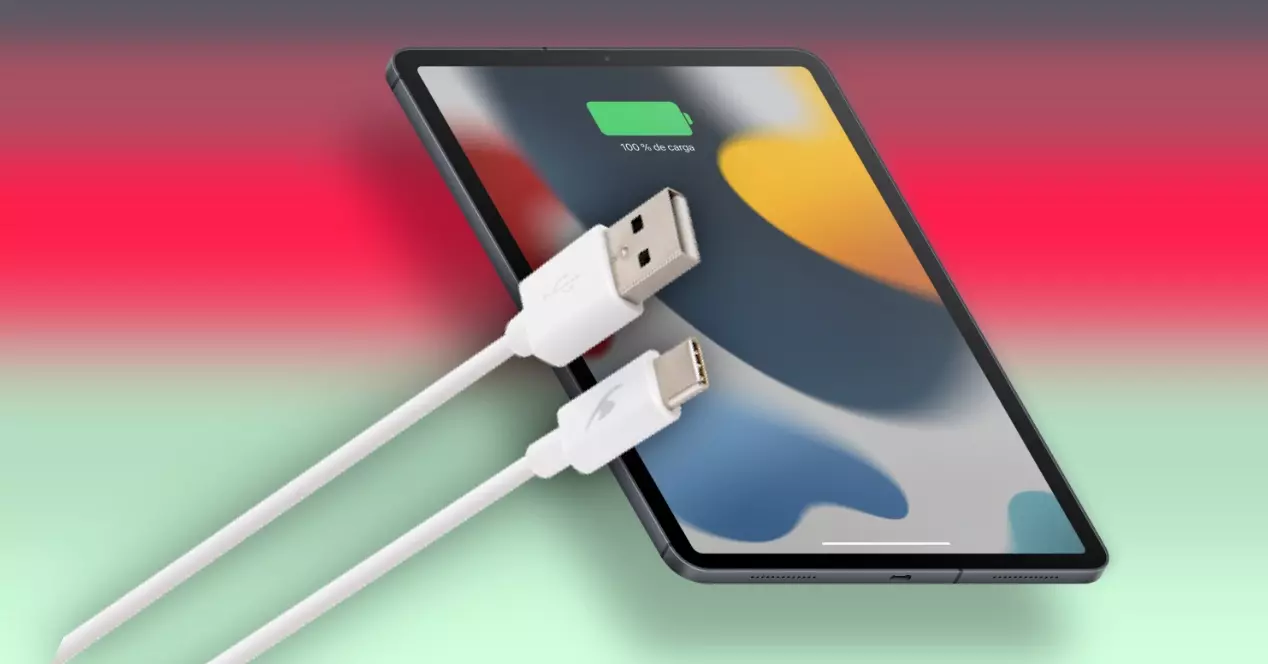 This is how it affects the use of other chargers
To the question raised at the beginning, we cannot give a short answer. As a general rule, an iPad can recharge its battery with any charger with which it shares standard (Lightning or USB-C). Of course, some could generate some type of incompatibility and even carry out intermittent loads that are generally due to a poor quality of the cable or transformer, which in the end makes it a very inefficient load.
That is why it is advisable to always resort to the so-called MFi chargers . These are the acronyms of 'Made for iPad' (also applicable to iPhone and iPod), which determine whether they have a certification of authenticity and efficiency when charging. This standard can be perfectly found in chargers that do not are from Apple, so you don't even need to buy them in Apple stores.
However, you have to bear in mind that the transformer must have enough power to carry out an efficient charge in time. If you charge it with the classic 5w power adapter that comes with the iPhone, it will be able to charge, but it will make it too slow for what it should. The ideal is from 7.5w in the case of iPad with Lightning port and 15-20w in the case of models with USB-C.
Check if it is affecting battery health
One way to see if the charger you are using is efficient when it comes to battery care is to look at how healthy it is. In the iPhone there is an option that marks it from the settings, but the same does not happen in these devices. You will have to resort to other methods to check the deterioration of the battery of the iPad that can give you more data. In the post to which we link you will find the ways to look at it.
Knowing what wear this component carries will help you in the end to determine if the charger you use is the most appropriate or not. Therefore, and as a final conclusion to get out of all doubt: avoid excessively cheap prices that do not have the MFi standard, since in addition to not offering the best charge, it could damage the health of the tablet's battery in a short time .