Internet users are increasingly concerned about our security and anonymity. For this reason, alternatives such as VPNs are becoming more and more popular. When gaming online we can ask ourselves if it can be profitable while maintaining a good latency. In this article we are going to know the best VPNs to game online with the minimum possible latency to have the best possible user experience, because connection latency is one of the most important aspects when using a VPN for gamers. games.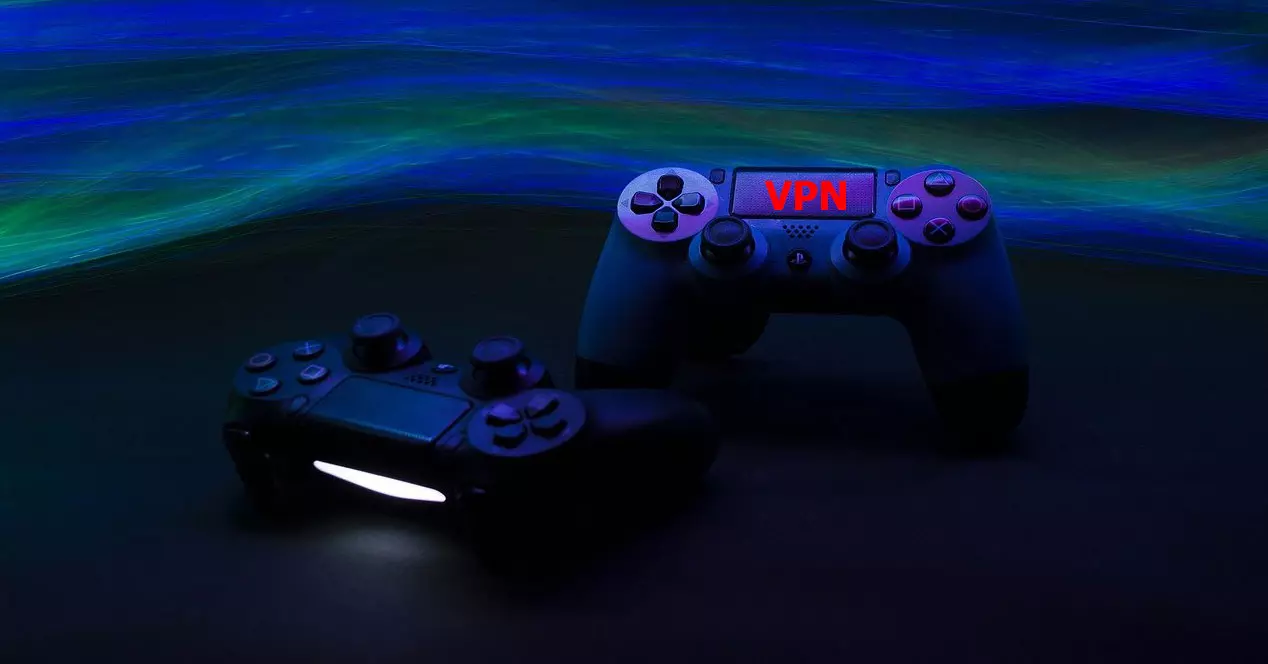 Why is a VPN useful for online gaming?
A VPN can make you feel safer online and also gives you the opportunity to bypass certain controls. As for whether we need one to play, the answer is yes, but a series of factors must be taken into account. One of them is that we are going to have to resort to the best VPNs that are usually paid. The reason is that VPNs encrypt our information and some speed is lost, if we do not opt for the best our speed will be considerably reduced. This would also imply an increase in ping so gaming online would become unbearable.
Another reason why it can be beneficial is that players on consoles like PlayStation or Xbox can access exclusive content from anywhere. In this aspect, we must bear in mind that sometimes the exclusive content is blocked by region and we can download it. It also offers another series of advantages such as:
You can help us protect ourselves from security breaches.
Using a fast VPN with a server in the same region as the game server can help reduce latency.
A VPN to game online can be very useful but it needs to be of high quality. In this aspect, it can be interesting to easily check if our VPN works well.
How to use VPNs when using consoles like PS5 or XBOX
If you want to use a VPN on consoles like PS5 or Xbox, it is absolutely necessary to configure this VPN directly on the router that we are using. ASUS manufacturer routers allow us to configure different VPN clients to redirect all network traffic through this VPN service, and also console traffic. In this case, it is possible that we are not interested in all Internet traffic going through the VPN, but only the console or certain devices using this VPN, for these cases ASUS has launched Fusion VPN.
ASUS Fusion VPN is a functionality that allows us to configure which devices we want to go to the Internet through the VPN, and which we want to go to the Internet directly, without using VPN. We consider this feature essential, because it will allow us to play online with the VPN that we want, but the rest of the traffic of the entire network will go through the operator without using the configured VPN.
This feature is only available on ASUS routers that support Asuswrt Merlin third-party firmware, and also on ROG Rapture routers that are gaming-oriented, so you should choose your router model carefully because not all of them are compatible.
Recommended VPN to play online
Currently we have many free and paid VPN services, however, the latter are the ones that will provide you with the best performance in terms of higher speed and lower connection latency. Due to this, our recommendation is based both on the proper functioning of the different services as well as the possibility of downloading the VPN connection data and being able to configure it directly on our router as we have shown you previously.
Surfshark
Surfshark is a good option for gamers who want to play online. This VPN is designed not only to encrypt our data, but also to hide it from our Internet provider and defend against DDoS attacks and hacking. Here is an explanatory video that can help owners of a PlayStation or Xbox:
Surfshark operates with more than 3,200 servers in 65 countries. In terms of software, it has applications for Windows, macOS, Linux, Android, iOS and for Chrome, Firefox and Edge browsers. We can also configure it on our router, Android TV and Smart TV.
Furthermore, the server network supports secure and trusted protocols such as WireGuard, IKEv2, and OpenVPN. We can say that Surfshark is a good VPN with no device or bandwidth limits. Its monthly price is €2 if we contract a two-year plan.
NordVPN
NordVPN is possibly one of the best VPNs for gaming online. We can use it on up to 6 devices and it is compatible with Windows, macOS, Linux, Android, iOS and even with routers.
We found a fast VPN that does not disappoint. There is also a friendly attitude to the use of P2P. With NordVPN we can choose from more than 5,100 servers in 60 countries. In addition, thanks to its obfuscated servers, it hides our Internet traffic and our connection to achieve maximum security. You can also protect our data thanks to Onion Over VPN which combines the encryption of NordVPN with the anonymity of Onion Router. We can hire it from €3.29 per month for the two-year plan.
CyberGhost
CyberGhost is a great popular VPN that boasts 7,709 servers, 113 regions, and 91 countries worldwide along with the highest possible speeds. With a subscription to this service we get unlimited traffic and applications for Windows, macOS, Android, iOS, Amazon Fire TV, browsers and routers. We did not find a good VPN to play online and here they explain how to use it for Xbox:
Using CyberGhost to play online means playing without geo-restrictions, having a fast internet speed and also being protected from DDoS attacks. As for prices, it is usually around €2.75 per month with a 2-year subscription.
PureVPN
PureVPN has a global network of 6,500+ optimized VPN servers, with 96+ locations and 78 countries. In this video they explain to us why it is good to use a VPN to play:
Among its most important features we find:
10 multiple logins.
Unlimited devices.
Split tunnel.
internet kill switch
Our data is protected with 256-bit AES encryption.
Regarding the price, we can get it from €2 with the 24-month plan.
ExpressVPN
Another good VPN to play online is ExpressVPN with which we will have unlimited bandwidth, 160 locations and 94 countries. We can also use it without problems with the new PlayStation 5 console:
On the other hand, our data will be protected with 256-bit AES encryption and also allows split tunneling. We can hire it for a price of €6 per month if we hire it for one year.