If you are looking for a video capture device either to make live broadcasts or transfer videos from one format to another, here we offer you a list with the best options divided into categories by price, so you can find the one that suits you best and the one that best suits you. suits your needs.
Characteristics that must have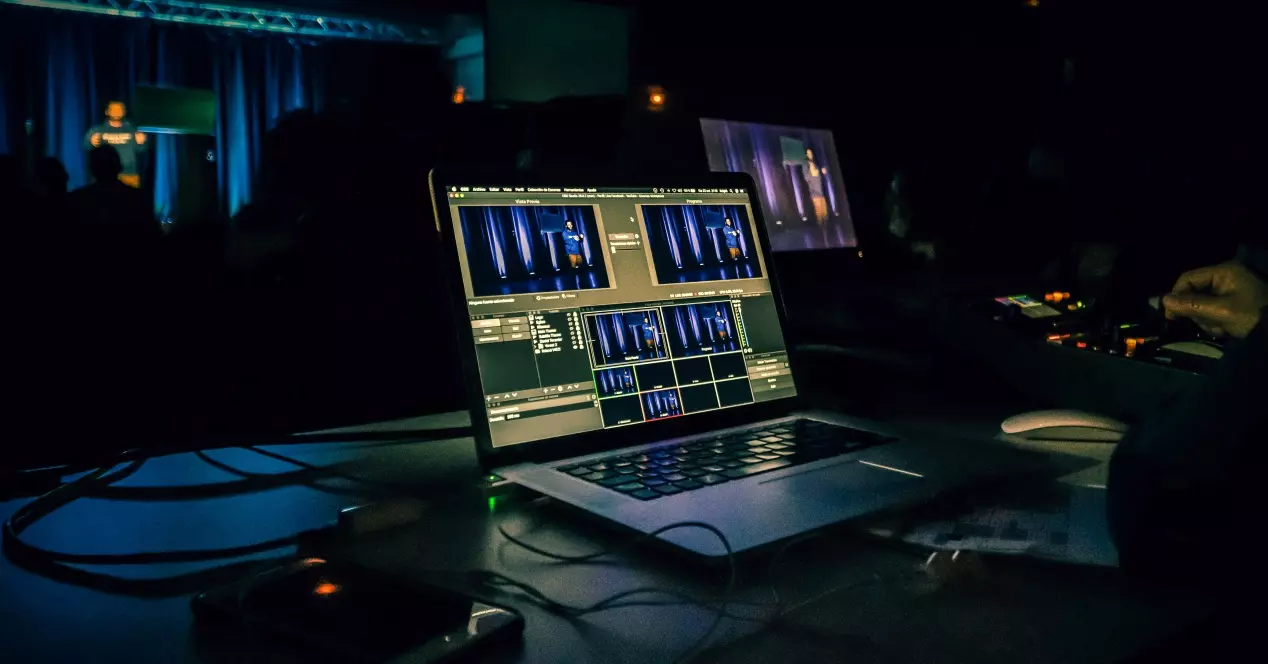 Having a USB video capture device is ideal for youtubers and gamers, since it allows you to record everything that happens while you are immersed in your activities or games. In addition, with this device you no longer have to worry about mold or dust deteriorating your old video tapes, since you can conveniently transfer their content to your computer.
Something you have to keep in mind is to make sure that the video capture device you are going to buy is compatible with the operating system of your computer. Especially when it comes to Mac, which is an operating system that, although it is becoming more and more common, there are some external devices with which they are not compatible. You have to be careful with this and take a good look.
Catchers under 100 euros
Although there are many options with different price ranges, there are some that you can get for less than 100 euros. These are grabbers that offer very good options if you need one and have a somewhat tight budget. We bring you a list with several options so you can choose based on what you are looking for.
Pengo 4K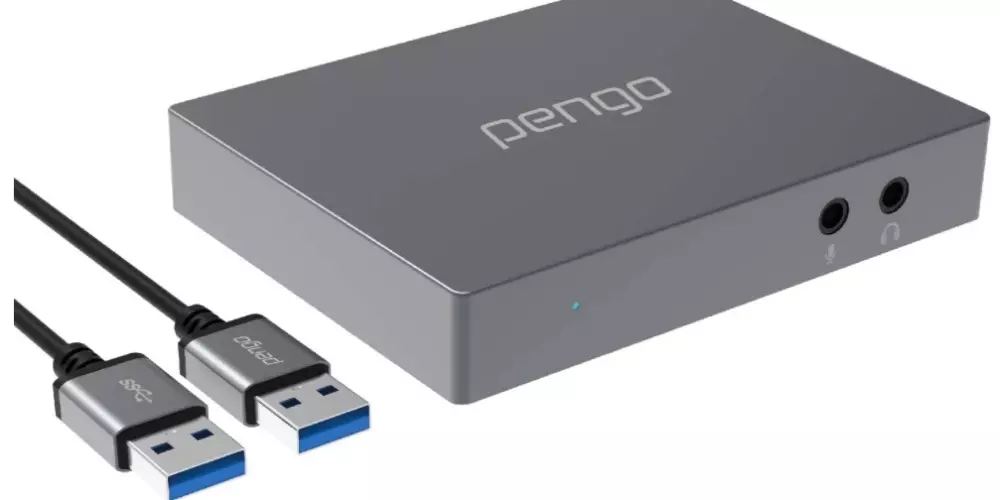 Supports HDMI 4K output at 1080p60fps via USB 3.0 UVC Serves for game consoles such as XBox or PS4 Switch, etc. and connects to your USB 3.0 laptops and desktops. You won't be able to use it if you want to capture images from platforms that have copyrighted images, like Netflix or Apple TV. It will only work if HDCP is turned off.
OS support is Windows 8 and above, Mac OS (10.13 and above) without driver via USB UVC. You will be able to capture the game in a very easy way. It allows you to capture your video while playing on any operating system. Supported softwares are OBS (more complicated setup process), XSplit, vMix, VLC, QuickTime, etc. Please make sure to carefully read and configure with third-party software. Some may be more complicated than others.
Elgato Video Capture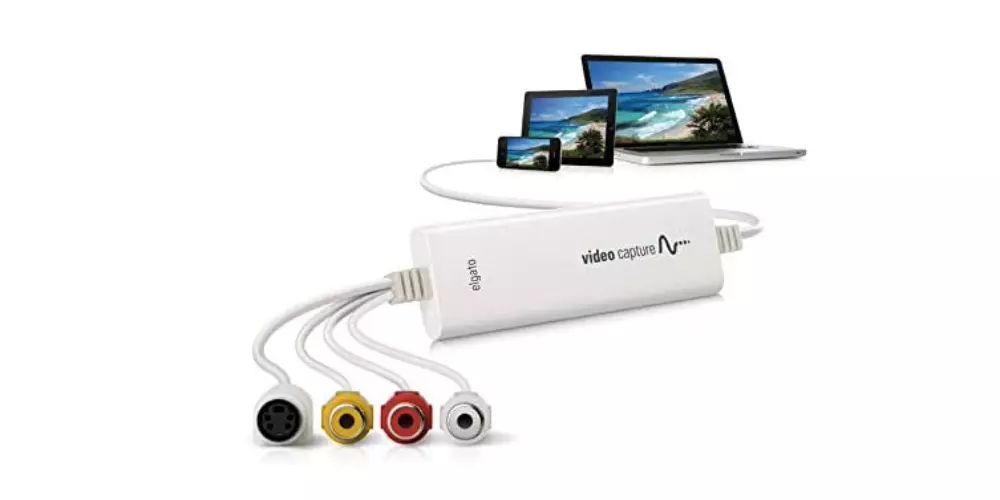 Transfer content to your Mac or PC from a VCR, DVR, camcorder, or any other analog video device, and save it as a high-quality file. One of the benefits of this option is that it comes with easy-to-use Elgato Video Capture software that helps you through every step, from connecting an analog video device to capturing video and selecting how you want to view and share it.
It's one of the easiest ways to digitize home videos to play on your computer, sync with an iPad or iPhone, edit in iMovie or Windows Live Movie Maker, or upload to YouTube. It comes with explanatory software for Windows and Mac, so you won't have any trouble learning how it works.
DIGITNOW!
This is a USB 2.0 video capture card. The VHS to digital converter can digitize analog video to digital, and as a VHS grabber, VCR, camcorder, DVD, surveillance camera or TV receiver. You will be able to save your videos on both Windows and macOS.
You will be able to automatically install the driver, no pre-processing is required. It is equipped with RCA, CVBS, S-Video input, USB 2.0 output, easy interface, capture video source from VCR, DV, VHS, V8, Hi8, VCR, camcorder, DVD player or satellite TV receiver. One of the disadvantages of this model is that it does not allow the connection of game consoles, so if what you wanted was to record video games, you will not be able to do it.
Rybozen Scart Video Grabber
This is another video grabber that is not compatible with video games, but its function is to convert old videos to current formats so that you can enjoy them at any time. Its way of operating is very simple and with a single touch you can start recording and pause the recording.
It's ideal if you have a USB 2.0 port, as you'll be able to transfer audio and video over USB. The rest of the connections are video and audio inputs, and one of the advantages of this connector is that it supports real-time RCA to Scart and MPEG encoding. It is one of the easiest grabbers to handle.
Master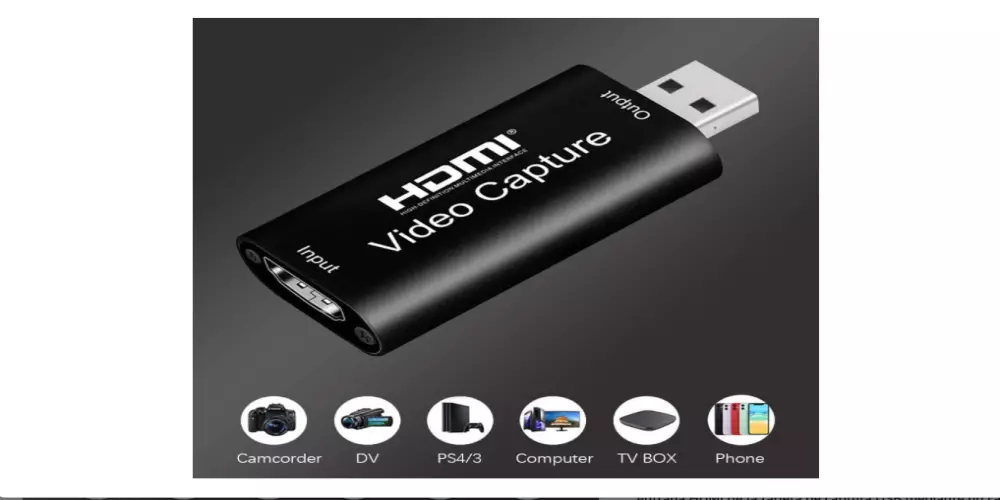 Suitable for video recording, real-time gaming, or conference recording. You can save it permanently on your computer to see it repeatedly whenever you want. It has a high-speed transmission, without having to wait. You can use the features built into the current software for a smooth video experience.
With this grabber it will not be necessary to install drivers. You can connect the UHD signal source and the USB capture card's HDMI input port using an HDMI cable. It does not require external power, it is compact and easy to transport. High speed USB 2.0 streaming port allows you to easily stream for Twitch, Youtube, OBS, Potplayer and VLC.
Catchers above 100 euros
If what you are looking for is a more powerful capturer, which can offer more guarantees and more possibilities, you will have to increase the budget to acquire a more powerful one, which, of course, will have a higher price. Here we leave you some of the most interesting options for just over 100 euros.
Elgato HD60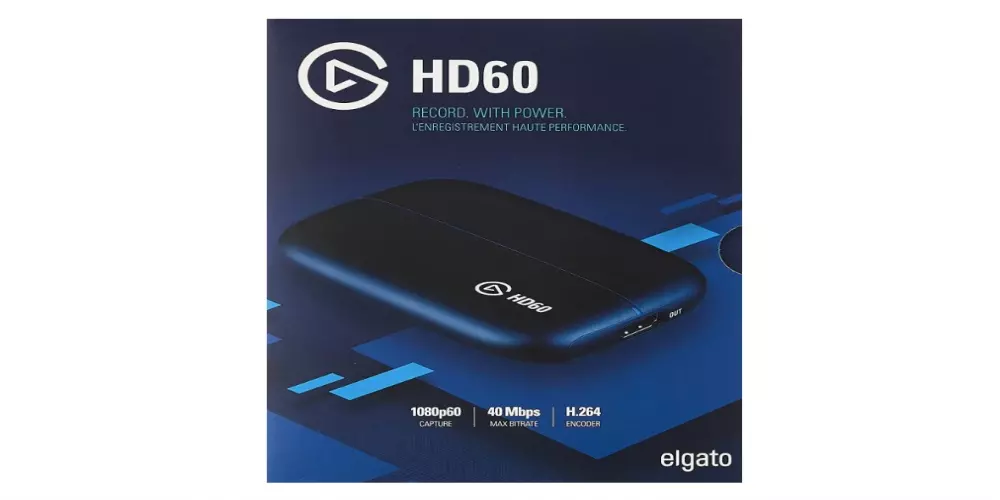 Easily capture hours of your best moments in stunning 1080p 60fps and access them right on your PC or Mac. With Flashback recording you don't have to worry about capturing the video: go back in time on your Mac to the moment you want to repeat and press the record button retroactively.
The live commentary feature allows you to be streaming in a moment on Twitch, YouTube or Ustream. With Stream Control you can easily overlay your webcam and other images, and change the screen layout in real time using scenes. Add your voice with the live comment feature; you have everything for the show to begin. It is one of the most complete grabbers on the market.
4KPlus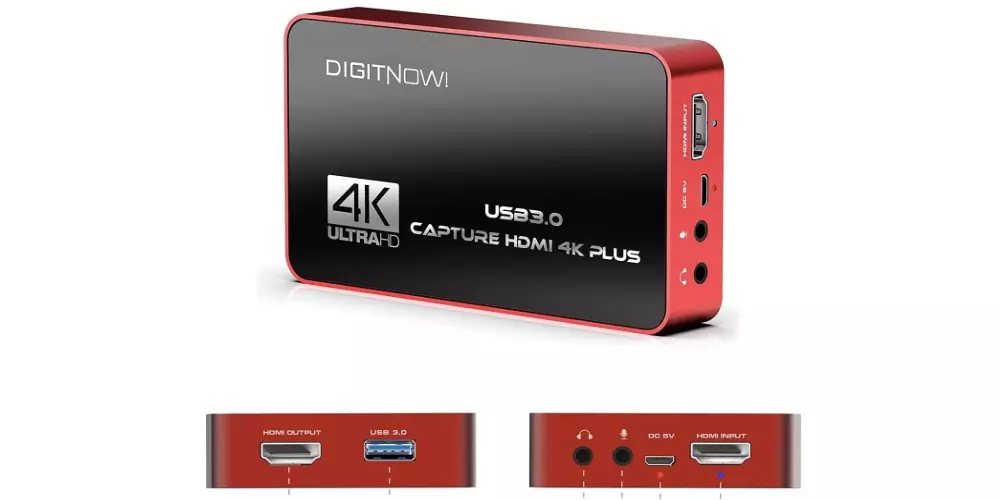 The HDMI capture card supports a maximum input resolution, so you'll be able to capture or stream your HD game or other HD video source. Thanks to its USB 3.0 interface you will not have delay, so it provides you with high-speed transmission during video capture or transmission.
To start using this USB HDMI video capture, you will simply need to connect it to your PC (Windows, Mac, Linux) and there is no need to install the driver. Support recording and streaming high quality audio or high quality video to your computer directly easily.
Blackmagic Design UltraStudio Recorder 3G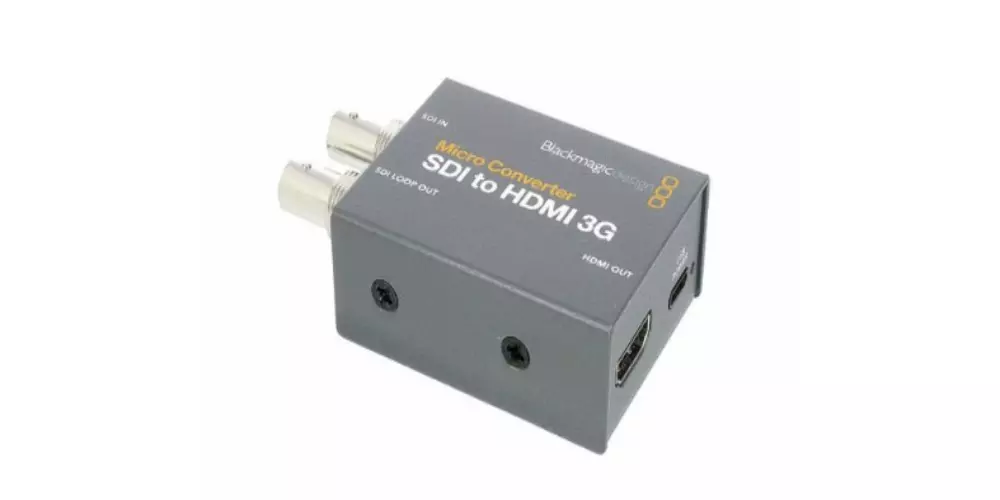 Blackmagic Design's UltraStudio Recorder 3G lets you capture or stream video from your camera or other SDI or HDMI source using your Mac's Thunderbolt connection. This recorder supports YUV and RGB video resolutions up to 1080p60 over 3G-SDI or HDMI .
The UltraStudio Recorder 3G model is the smallest device on the market for recording SDI and HDMI signals using computer equipment. It allows the capture of 10-bit images in compressed or uncompressed formats with exceptional quality and is also compatible with the most popular programs, including DaVinci Resolve, Media Composer, Premiere Pro CC and many others.
Elgato CamLink 4K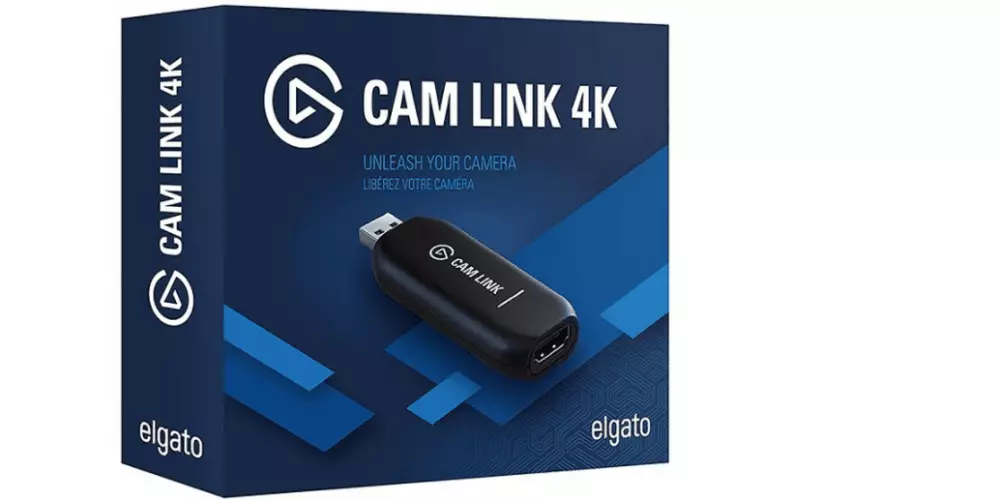 Easily connect your DSLR, camcorder or action camera to your PC or Mac. You can live stream instantly on any platform thanks to ultra-low latency technology. Stream in spectacular quality, up to 1080p at 60fps, or even up to 4K at 30fps.
Record and produce without leaving your favorite tools. Record video directly to your hard drive with no time limitations. Operating system requirements are: macOS Sierra 10.12, 4th generation quad-core Intel i5 CPU (i5-4xxx or comparable), USB 3.x port. You will have to check the compatibility of the product with your camera before trying it.
StarTech.com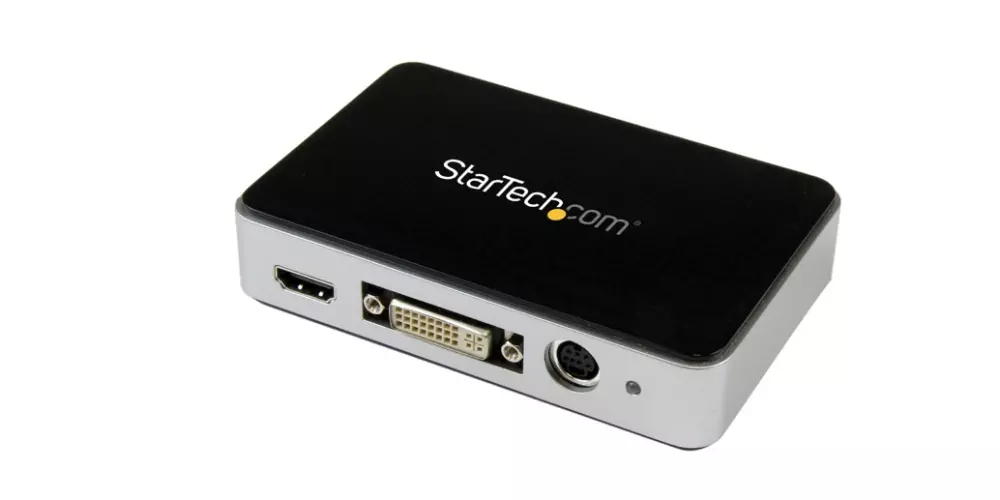 This external USB 3.0 video capture device allows you to record 1080p quality HD video and stereo audio to your computer system. Thanks to its various video inputs, including HDMI, DVI, VGA, the capture card can record original content from various sources, such as computers, video recorders or security screen systems.
Record video without losing quality at 60 FPS, which ensures that every frame is saved smoothly. The 60 FPS quality is precisely matched to the output of most computer graphics cards, which is ideal for recording output from your computer, your server, or your POS station ( POS).
What are our favorites?
From the first part of the list, the favorite is elgato. It is a brand that offers performance guarantees, and for a very affordable price you can have a guarantee grabber. You can not ask for more with less budget, so it is a good option to be able to capture video without problems.
Regarding the capturers of more than 1oo euros, one of the most complete is 4K Plus. It offers many guarantees and many options so that your live streaming is not interrupted or there are no connection problems. It is a good option if what you are looking for is a capture device to make live broadcasts.