With the arrival of all the streaming content barrage, together with the fact that 4K resolution televisions are becoming more affordable, the standard we now have for playing multimedia content has risen a lot. The problem with all this is that not everything is the image, the sound is equally important if we want to enjoy series and movies at the highest quality. Therefore, today we want to tell you everything you need to know about sound bars , so that cinema quality is transported to your living room in the form of image and sound.
What is a sound bar for?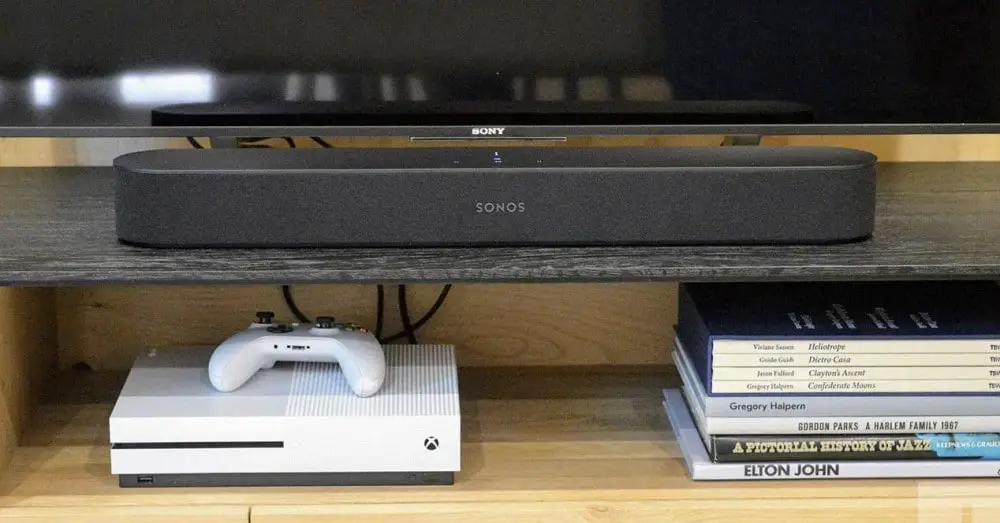 Maybe if we talk about home cinema equipment that became popular many years ago, you are very clear about its use and operation. Well a sound bar does exactly the same but, yes, all included in a single bar, or at least almost everything . Therefore, thanks to these devices we can enjoy a more powerful sound, of higher quality and , also, more enveloping than what we hear through our television.
But how do they manage to make the sound surround in a single bar? The key is that the different speakers are located with different orientations to achieve this. Added to this, there are different technologies that allow you to get that 3D sound to these sound bars. For example, the most popular technique is the use of algorithms that generate virtual 3D positioning through audio.
Using this type of technique, sound bars, as in home cinema, can be 2.1, 5.1 or 7.1 equipment depending on the number of speakers they contain and their orientation. Based on this, the greater the number of speakers, the more separated the audio channels will be and the greater number of nuances we can hear. Therefore, the quality will be higher and hence the price will also go up.
These teams are usually placed in front of the television or just below it, either hanging on the wall or on the furniture in which we have it. This location is due to the layout of your speakers, which are usually focused directly towards the front, which is where the viewer will normally find themselves listening.
In addition, some soundbars include a subwoofer , which is nothing more than a more or less large speaker, with a large sound box to correctly reproduce the bass , which is usually placed on the floor next to the television. Due to their aesthetics / design, the soundbars do not manage to achieve bass with a good punch, hence, in those that want to provide the maximum sound quality, the subwoofer is added.
Important details before buying
As with many other equipment, especially those dedicated to image and sound, there are different very important sections before deciding on one model or another. Below we list all those characteristics that you should know to choose the best soundbar for you:
Number of speakers : this is, perhaps, one of the fundamental aspects when choosing one or the other. As we have mentioned before, this directly affects the sound quality and, of course, that enveloping feeling that we all like to feel when we watch a good movie. So if you want the best of the best, you should consider buying a 5.1 or 7.1 speaker .
Sound power : this parameter will surely sound to you, it is the one that is measured in watts (W) and represents how "strong" or "weak" our speaker will sound. Power is a value that we must pay attention to depending on how far we are from the soundbar. The manufacturer's recommendation for this distance to place the product is usually specified on the product box itself. So, if we want the sound to be heard well and punchy, the power must be high enough.
Connection type : these products have different ways of connecting to the television and among other equipment to play content. The most typical are HDMI, optical cable, jack or , in the case of being wireless, Bluetooth . The alternative that will give us better quality according to the manufacturers will be HDMI but, if we want to use other equipment such as Blu-ray players or a console, it would be important that both the TV and the bar were compatible with HDMI ARC . This technology allows a single cable to be used to output and receive audio. On the other hand, in the case of the wireless signal , you should know that it may be the most comfortable but the one with the least quality.
Audio formats / codecs : another interesting parameter to take into account is that of formats or codecs. It is very important that you make sure that the codecs of the content that you usually play are compatible with the bar before buying it. Currently you can find from Dolby Digital, Dolby Atmos, DTS and a long etcetera.
Subwoofer : as we mentioned before, the presence of this added speaker is vital if you want to enjoy good bass . So, although it is "one more thing", it is something that you should value based on the importance you give to audio.
Best sound bars to take home
Having said all this, now that you know all the relevant information when buying one of these teams, it is time to choose which one you are going to buy . In the market there are many different equipment so, to make your task a little easier, we have made a selection of the most interesting models that you can find on Amazon.
Sony HTSF150
The first model that is part of this collection, and the most economical, is this Sony HTSF150 soundbar . It is a compact model from this manufacturer that has us used to great sound quality. We can connect it to the TV through HDMI ARC, optical cable or Bluetooth connectivity. It is a 2.1 team, with a power of 30 W, which might not be too much but for less than 100 euros, little more can be asked.
Samsung HW-T430 / ZF
Among the economic models of these devices we also find this Samsung HW-T430 / ZF . A 100W 2.1 soundbar that also includes its own subwoofer to boost the bass. It has Bluetooth 4.2 connectivity, but forget about the HDMI ARC port. Its price is about 159 euros.
LG SN6Y
We continue to raise the price a bit, although at the moment it does not go up, and we find ourselves at the LG soundbar. This is the SN6Y model, a 3.1 device with a power of 420 W and its own subwoofer. This model is compatible with DTS Virtual: X to take advantage of that surround sound. It has optical input, Bluetooth 4.0 and HDMI. If you want to buy this sound bar you will have to pay a little less than 300 euros.
Philips B8405 / 10
In this case, Philips is another of those manufacturers that bet on good sound quality and we can check it with this Philips B8405 / 10 . It is a 240 W sound bar, compatible with Solby Atmos, DTS Play-Fi and a 2.1 sound system with the accompanying subwoofer. As an addition, this bar has compatibility with Amazon's voice assistant: Alexa. Although it also works with AirPlay 2. Regarding connectivity, you can rest assured that you can use it with HDMI ARC. Its price revolves around 400 euros.
Bose Smart Soundbar 300
The Bose company doesn't need a lot of introduction when it comes to stereos. This is your Smart Soundbar 300 , a device that also has the smart assistants of Amazon Alexa and the Google Assistant. It has Bluetooth connectivity, optical port and HDMI ARC. The cost of this device reaches 424 euros.
Sonos Beam
The Sonos Beam bar is one of the most popular on the market if you want a good-sounding, compact alternative. This model is AirPlay compatible and also incorporates Alexa as a smart assistant. It has HDMI ARC and optical ports. This is a 5.1 soundbar that offers a total of 8 speakers to make the content more immersive.
JBL Bar 5.1
Another of the well-known brands in this sector is JBL . This is the Bar 5.1 model which, as its name suggests, is a 5.1 speaker system with its own subwoofer for boosting the bass. Although there is a model that reaches 9.1 from the same manufacturer, but it would go from 600 euros of which we are talking to 999 euros. Its power is 550W and it has HDMI, auxiliary and optical port, Bluetooth and AirPlay.
Samsung HW-Q950T
Finally, and being the most expensive model of all that we have shown you in this compilation, there is the Samsung HW-Q950T , which reaches a price of 850 euros. This soundbar has a 9.1 audio system, with its own subwoofer for the bass and two more speakers to place behind us. Of course, it is compatible with Dolby Atmos and DTS: X, in addition to having a power of 546 W. It incorporates compatibility with Amazon's assistants and Samsung's own Bixby. It also adds Bluetooth, HDMI eARC, Ethernet, WiFi, and NFC. Very complete but, yes, at a high cost.