Pokémon has been part of a generation of children and adults since its creation in 1990, both for its anime series and for its video games based on it and that have become real best sellers. From the original Game Boy to the Nintendo Switch, eight generations have passed where its characters and stories have conquered millions of people around the world.
If you are part of the Pokémon generation and have played them on some (or all) of Nintendo's handheld consoles, you will surely be interested to know that you can play the entire saga from your computer by using emulators, which will allow us to remove great hours of gameplay, from Pokémon Red and Pokémon Blue on the Game Boy, to the latest titles released for Nintendo Switch.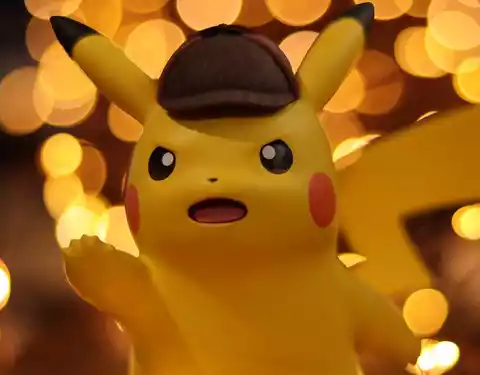 Pokémon Red, Blue, Yellow: for Game Boy
Pokémon Red and Pokémon Blue are the first games of the franchise released in the Western market for the Game Boy, Nintendo's handheld. Both games are almost identical and their main difference lies in the availability of Pokémon. This is so because each version has 11 exclusive creatures that do not appear in the other edition. The game has 151 original Pokémon that would be called the first generation.
For its part, Pokémon Yellow , released later, is based on the story of the anime, which is presented as its main difference with the previous ones, although both the game modes and the objectives are common with its predecessors.
PlayGuy, play your Pokémon games with better quality
We're talking about a complete emulator for both the original Game Boy and the Game Boy Color, in which to enjoy all the available Pokémon games. Through this emulator we will be able to customize and configure all the controls, take screenshots and even improve the quality of the games thanks to the fact that it includes graphic improvements, as well as image filters. We are talking about a very light emulator since it barely weighs 253 kbs so that it can be used on all types of computers
It also stands out for incorporating a quick save system, for which it will only be necessary to press the F6 key. In this way, it will be possible to save up to 100 different temporary states to return to any point back in the game. Of course, these states disappear when we close the emulator. On the other hand, if we prefer to perform a persistent quick save, just press the F4 key. Also, it supports three screen size modes and displays FPS in the title bar or status line.
We can download PlayGuy for free from the developer's website .
Pokémon Gold, Silver and Crystal, for Game Boy Color
We now turn to the Pokémon Gold (1999), Silver (1999) and Crystal (2000) belonging to the second generation that were released for the Game Boy, although they could also be played in their color version. On this occasion, these RPG games are responsible for adding a total of 100 more Pokémon to those that we could previously capture in the first generation, through the appearance of Jotho, a new region. In this way, the total number of Pokémon that can be captured rises to 250. These games would end up becoming the second best-selling generation of the saga.
TGB Dual, play two Pokémon at the same time
If we want to play the second generation Pokémon games, we can opt for TGB Dual. This is the emulator for Pokémon, so we can play them again from this Game Boy simulator. We will be able to load two different roms simultaneously through a virtual link cable, which will allow us to exchange Pokémon between two different games, such as between Gold, Silver, Crystal, etc. Thus, two people will be able to play two different GameBoy games on the same computer using a keyboard.
Another interesting feature for this Pokémon emulator is that we will be able to play with other people on our own local network since it has support for NetLink. In addition, it has different configurations and we can even take screenshots.
Enjoy the classic Nintendo Game Boy again and download TGB Dual for free.
Pokémon Ruby, Sapphire and more: Game Boy Advance
Later, in 2002, Pokémon Ruby and Sapphire arrived, which were the first to release the third generation. These new games are characterized by being the first editions of Pokémon for the Game Boy Advance. In this way, these have superior graphic quality compared to their predecessors. In addition, 135 new species and a new region, Hoenn, are added.
Two years later, in 2004, the reissues of Pokémon Red and Green were released under the name of Pokémon Fire Red and Leaf Green , and despite being simple remakes, they are considered to belong to the third generation. Along with them, the main novelty is that a wireless connector was included. This allowed us to wirelessly connect up to 5 Game Boy Advances, which could be used to change Pokémon or fight.
Finally, in 2005, Pokémon Emerald was released, as a remake of Pokémon Ruby and Sapphire, with which the third generation was closed. The game was identical to the previous ones, but incorporating more information and new features that made it even more complete and addictive for its followers.
Play Pokémon from the Game Boy Advance with mGBA
mGBA is the best and easiest to use Pokémon emulator for the Game Boy Advance. It is characterized by requiring few hardware requirements and offering us functionality and simplicity so that we do not need to be an expert and enjoy the games. Within its simple interface, the application hides a large number of automatic patches, with them we will be able to ensure the compatibility and fidelity of all the games in the console's catalogue.
This emulator for Pokémon has both quick save and recovery functions. It also has multi-window, the ability to speed up the action of games, as well as generate GIFs from a video capture. All this, together with the possibility of quickly configuring controls and keyboard shortcuts, makes it a great option for any user.
We can download this emulator from its developer's website .
Pokemon Diamond, Pearl, Platinum and more: Nintendo DS
The fourth generation arrived in 2006 with the help of Pokémon Diamond and Pearl for the Nintendo DS, both becoming a best seller and obtaining the record of being the second best-selling games for the console.
Later, in 2008, Pokémon Platinum was released, which shortly after its release became the fastest-selling game in the history of the Nintendo DS with over a million copies in Japan alone.
Pokémon Gold HeartGold and Silver Soulsiver are in charge of closing the fourth generation in 2009. Both games are remakes of Pokémon Gold and Silver, because except for some plot changes, both follow the same story as the original versions. These are full of updates, cool graphics and new features.
The fifth generation begins with Pokémon White and Pokémon Black . Both come to the window in 2010 in Japan, becoming, as expected, best sellers, achieving the record for the second best-selling game in Asian lands. Later, the fifth generation would close with the second parts of both games in 2012. Among its novelties was a new badge system with up to 200 different badges to get.
DeSmuME, play Pokémon with split screen on PC
Within the applications designed to run Nintendo DS games, DeSmuME is the best emulator for Pokémon. It is characterized by being free and open source , as well as being able to virtualize the two screens of the Nintendo handheld console in real time. Thus, the lower corresponds to the touch screen and we can handle it with the mouse. On the other hand, the controls can be mapped from the keyboard or with a controller connected via USB to the computer.
Its interface is clear and simple, suitable for all types of users, and from it we can make the pertinent configurations and launch the emulator easily. As for special options, it does not stand out for having any that stands out, beyond saving the games at any time, taking screenshots or recording the audio and video of the games
We can download DeSmuME from its repository on GitHub .
Pokemon X/Y, Omega Ruby/Alpha Sapphire and more: Nintendo 3DS
In 2013, the sixth generation began with the Pokémon X and Pokémon Y video game pair developed for the Nintendo 3DS console. Quite a few new features are introduced here, especially in the field of battle, new online features and 72 new Pokémon species. In addition, its graphic aspect was renewed to work mainly in 3D.
Later, in 2014 Pokémon Omega Ruby and Alpha Sapphire were released as remakes of Pokémon Ruby and Sapphire, with redesigned characters and being developed for Nintendo 3DS, although also compatible with Nintendo 2DS.
The seventh generation begins in 2016 with the arrival of the Pokémon Sun and Moon game pair for Nintendo 3DS. Later in 2017, Pokémon Ultra Sun and Ultra Moon would be incorporated, adding new functions and movement to take advantage of the characteristics of Nintendo's 3D handheld console.
Citra, the most popular option for the Nintendo 3DS
It is currently the most popular Nintendo 3DS emulator, successfully executing different titles, having a wide range of gameplay. With this, it became the best emulator for Pokémon on this console to be able to enjoy them on our PC. It stands out for being very well optimized and incorporating all kinds of functions to improve the graphics on the screen. Of course, for legal reasons it is essential that they be purchased so that they can be executed.
With this emulator we can perfectly simulate the two screens of the console, since the lower touch screen is simulated with the mouse and the upper one, as is obvious, with the controls, whether they are from the keyboard or from our controller connected by USB to the computer.
We can download this Pokémon emulator for free from the official Citra website .
Pokemon Sword, Shield, and more: Nintendo Switch
The seventh generation closes in 2018 with Pokémon: Let's Go, Pikachu! and Pokémon: Let's Go, Evee! These two deliveries were developed for the Nintendo Switch and are improved remakes of Pokémon Yellow from 1998. They were launched together with an optional device called PokeBall Plus, with which you can play with your JoyCon that incorporates a moment sensor, as well as emit sounds and light up.
Later, in 2019 they would see the light Pokémon Sword and Shield, while in 2022 Pokémon Legends: Arceus has seen the light, which places the story in the Hisui region.
Yuzu, Nintendo Switch games on your computer
It is an open source project developed by the creators of Citra to be able to play Nintendo Switch games on our PC, emulating the essential components of the console's hardware. It is one of the best Pokémon emulators because the entire saga is playable and offers good performance.
However, the same does not happen with other games, since not all of them end up working correctly. Despite this, the list of compatible games is very extensive and with each new version its compatibility improves a lot. It is also important to know that you need a powerful computer, with a good CPU and graphics card for it to work properly.
Yuzu is powerful and relatively easy to use, although for it to work it will be necessary to dump the NAND of the console and also the Keys. We can download the latest version of Yuzu from the website of its developers.