Although most of the televisions that we find in our own home, in that of our relatives, friends or neighbors are already intelligent, the truth is that there are still many who have a television without an Internet connection or an operating system that allows them to install apps or games directly on your TV. Luckily, today there are several devices that allow us to provide connectivity and bring the Android operating system to our television. Therefore, we can add smart functions to a television that is not Smart TV and install all kinds of applications and games available on Google Play compatible with Android TV to be able to run them directly on our television.
This means that if we have a television that is not intelligent, we can add Internet connectivity and the Android TV operating system . That is, if we have a television that has a system that does not convince us or does not allow us to install certain applications, we can have this option using one of these devices.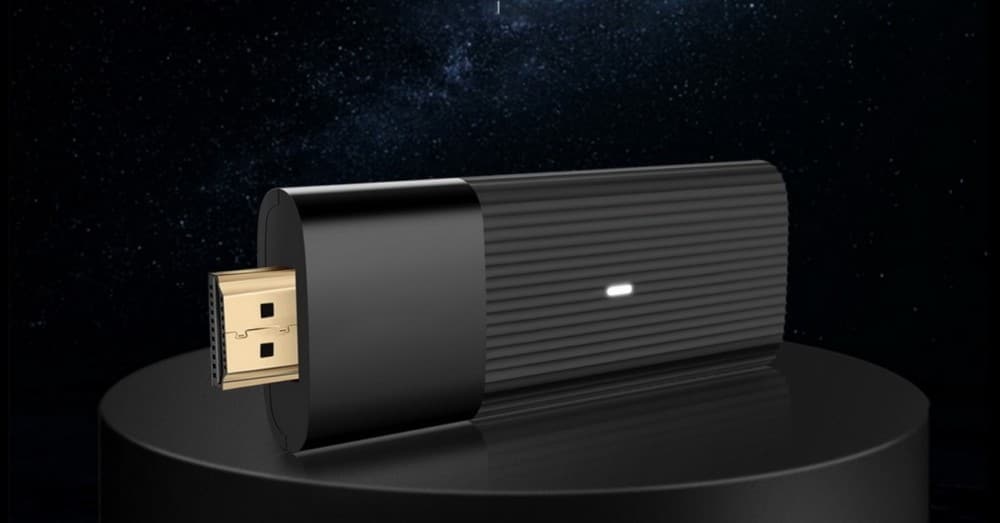 We refer to the Sticks that include the Google operating system. Pendrive- type devices with an HDMI connection port that allows us to provide our TV with an Internet connection and Android TV quickly and easily.
Today, we can find a lot of models of multimedia players with Android TV, so when choosing one, it is important to take into account the power of your hardware, the resolution with which it is compatible, if it has or not. with remote control or if it is compatible with one of the most used virtual assistants such as the Google assistant or Alexa. In this way, we can send commands to our television with our own voice.
That said, next we are going to show some of the multimedia players with Android TV that we can buy today on Amazon at a good price and that will allow us to add certain capabilities and the Google operating system to any television.
Recommended Android TV media players
MECOOL
Stick Android TV certified by Google that has Android 10 and that allows us to enjoy our favorite series and movies in a resolution of up to 4K. Includes wireless remote control with voice control through the Google assistant and everything connected to Google Home. It also allows us to share all the content of our mobile directly to the TV screen thanks to the integrated Chromecast and has a powerful processor, 2 GB of RAM and 16 GB of ROM.
DBSUFV
Mini Stick TV with Android 8.1 that features Amlogic video engine with dedicated hardware decoders and encoders that supports multiple video decoder up to 4K. It also allows multiple simultaneous video decoding and encoding sessions, is powered by an Amlogic S905Y2 Quad Core ARM Cortex A53 2GHz processor along with 2GB of RAM and has 16GB of storage space.
ANLION
This ANLION TV Stick features Android 10.0, is capable of streaming content in 4K, supports Airplay Miracast and is powered by an Amlogic S905Y2 processor along with a quad-core ARM Cortex A53 unit, 2GB of RAM and a ROM. 16GB. It has Wifi, bluetooth connectivity and a very light and portable design.
Fire TV Stick 4K
It is undoubtedly one of the most demanded and sold media players on Amazon. It is a player in stick format with a remote control that includes Alexa capable of streaming multimedia content in 4K UHD resolution. It offers great image quality thanks to its compatibility with Dolby Vision, HDR and HDR10 +, as well as excellent sound thanks to Dolby Atmos. A very simple way to have our favorite content apps such as Prime Video, Netflix, HBO, Disney +, etc. A model that also allows you to ask Alexa to play your favorite series and movies with a simple voice command. This model does not have Android TV directly, since it has Fire OS based on Android, but it is one of the models that we could not miss in this compilation.
Fire TV Stick
The Fire TV Stick is the inferior model to the one mentioned above in this same compilation. A Stick TV that includes TV controls capable of playing HD streaming content and that has FireOS, a fork of Android TV from the online shopping giant. How could it be otherwise, it has Alexa integrated, so it is possible to ask the assistant to play our favorite content or open a specific app with a simple voice command.
Fire TV Stick Lite
It is the Lite version of the Amazon device, a TV Stick with integrated Alexa and the most affordable version for the Fire TV Stick of the online shopping giant. Allows any television to be connected to the Internet to access television on demand and any streaming content. It has a FireOS operating system based on Android TV and a remote control.
YGQNH
This Dongle has Android TV 7.1 and is equipped with a Quad Core processor capable of reaching a speed of up to 1.5 GHz. It supports high-efficiency H.265 video coding, allows the playback of movies up to 4K, It has WiFi and Bluetooth connectivity, 2 GB of RAM and an 8 GB ROM to install all kinds of applications and DLNA compatibility.
Luhosan mk809
This Luoshan model is a stick dongle with Android 5.1.1 powered by a 1.5Ghz quad-core RK3229 processor and 2GB of RAM. As far as storage capacity is concerned, it has 8 GB of ROM. It also has WiFi connectivity, Bluetooth, HDMI connectivity and a very light and compact size so that it does not occupy much connected to our television or can be easily carried wherever we want.
SUNNZO
TV Stick with Android 10.0 capable of transmitting content in 4K resolution, compatible with HDR content and powered by an Allwinner H313 quad-core ARM Cortex A533 and GP G31 processor. It has LAN connectivity, 2.4 GHz WiFi and an internal storage capacity of 16 GB. It has a compact and lightweight design with measures of 9.4 x 3.3 x 1.3 cm and a weight of only 260 grams that has space on both sides for heat dissipation to avoid any overheating and thus offer a great experience and performance.
Tidyard
Dongle with Android TV 10 powered by an ARM Cortex A53 quad-core Allwinner H313 processor and accompanied by 1 GB of RAM and 8 GB of ROM to install our apps and games. It has a convection cooling system and supports HDR to offer much deeper and more realistic images.