Having a computer at home, be it a desktop model or a laptop, is something basic today. While it is true that a mobile phone allows access to all kinds of tools, nothing like a computer of a lifetime. Although, if you have little space, you may still be interested in a mini PC that you can place on the desk.
We are talking about a type of desktop computer that stands out for offering an extremely compact design. Of course, the variety of models available is so wide, that you may not know where to start. Relax, since we have prepared a complete compilation where you will find ten options that will not disappoint you at all.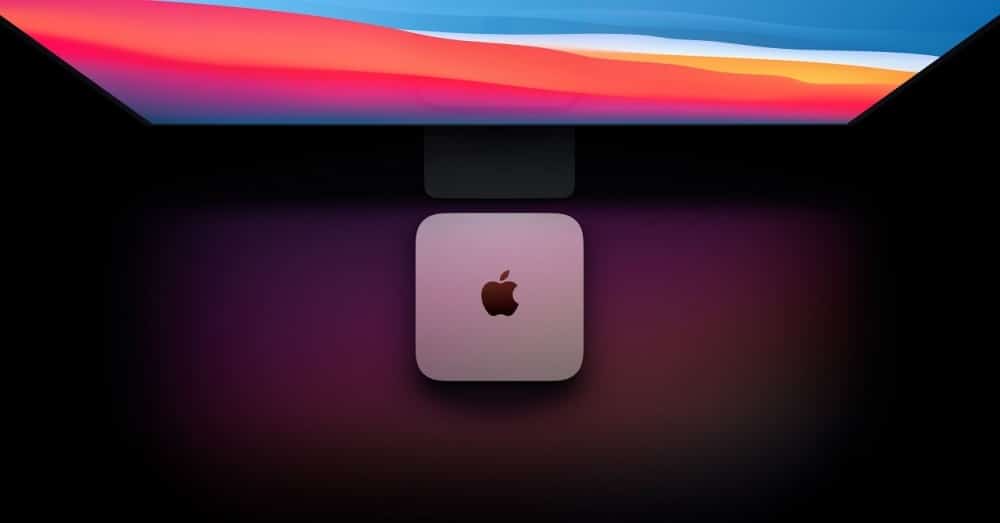 A mini PC hardly takes up space
There are many reasons why buying a mini PC is a good idea. To begin with, this type of product stands out for offering an extremely restrained design. In this way, you will have no problem placing the mini computer anywhere on your desk without disturbing it at all.
It should be noted that many mini computers have a design that allows them to be attached to the back of the screen or television . With this, you manage to save even more space, so it is a value to take into account. And be careful, do not believe that a computer of this type has limited features. Nothing is further from reality.
Mainly because you can find models of all kinds: very powerful mini PCs to enjoy your favorite games, compact computers to watch movies and series … As you can see, options are not going to be missing at all. Nor do you have to worry about the connectivity section, since you will not lack options.
Any minimally decent model boasts HDMI, USB, Ethernet, WiFi, bluetooth inputs… Come on, you'll have everything you need to enjoy a great user experience.
Options to consider
Finally, we leave you with our particular choice where you will find ten very compact computers that will allow you to place them wherever you want without space being a problem. In addition, we have taken into account the use that you are going to give it. You still need a very powerful model to be able to play or use programs that require a large graphic load. Or maybe you prefer a very cheap mini PC to use for office automation tasks, watch movies and series on any on-demand content platform or surf the Internet.
In this way, you will have a wide range of possibilities so that you can choose the model that best suits your budget and needs. Without further ado, we leave you with our selection of ten high-quality mini PCs to use on the desktop.
NUC 9 I5 Ghost Canyon
We start this compilation with one of the most powerful mini PCs you can buy. We are talking about a really compact desktop computer that stands out for the surprising hardware that it hides inside. The most remarkable element? Its impressive NVIDIA GeForce RTX 2080 graphics card , one of the manufacturer's crown jewels that will more than meet the needs of the most demanding users.
HP Z2 Mini G5
In second place we have the main standard of the American firm. Yes, HP is one of the heavyweights in the sector, with years of experience and a catalog beyond any doubt. And in this case we want to recommend the HP Z2 Mini G5 , a Mini PC whose features will be more than enough when it comes to running the most cutting-edge games and applications.
Kingdel NC860
Third, we want to recommend another of the best computers that you can buy if you are looking for a compact model with great power. A device that bets on high-end hardware with which you will enjoy a user experience that lives up to expectations.
HYSTOU compact computer
Another excellent option to consider is this compact computer from HYSTOU. We are talking about a model that has slots to add a HDD or an SSD without major problems. You can also expand the RAM memory so that configuration options will not be lacking at all.
MINIS FORUM mini computer
The manufacturer Minis Forum is one of the great references when it comes to buying a compact computer to use at your desk. In this case, we want to recommend a model that boasts an AMD Ryzen 7 processor , along with 16 GB of RAM and a Radeon RX Vega 10 graphics card to enjoy good performance when performing all kinds of tasks.
WEIDIAN Mini Computer
We are going to continue with this compilation of the best mini PCs to use on your desktop with this WEIDIAN signature model. A device with an attractive appearance, but that hides hardware inside that will surprise you, including a powerful NVIDIA GeForce GTX 1650 graphics card.
Mac Mini
Without a doubt, the Mac Mini is one of the most powerful and complete compact computers you can buy. Its main weapons? A simply exquisite design, along with a hardware inside, highlighting the Apple M1 processor to enjoy the best performance.
Beelink Z83-V
So far we have been showing you really powerful mini computers. And now we are going to move on to offering you three small form factor desktops that will not disappoint you at all. First of all we want to recommend this Beelink Z83-V , a perfect product for watching movies or office automation tasks for much less than you imagine.
ACEPC Mini PC Stick
If what you are looking for is a mini PC with extremely restrained dimensions, don't miss this curious model. As you can see, this is a model with a very different design and that is perfect if you are looking for a compact computer for a very small space. Of course, despite your curious appearance, it hides 8 GB of RAM so you can work comfortably.
Beelink U57
We close this compilation with another mini PC that will not disappoint you at all. We are talking about a computer that bets on an Intel Core i5 processor, in addition to 8 GB of RAM and a 256 GB SSD type hard drive to enjoy minimum loading times.