Anyone who is a fan of video games may be interested in opting to enjoy games that are old and cannot be enjoyed on a Mac. This is because Apple's computer is not especially for gamers . In this case, we present you with different applications that we find on the Internet to have the option of emulating video games.
Is it legal to emulate a video game?
This is one of the big questions that anyone who is going to want to download an emulator faces: is something illegal being done? To be able to solve this question, it must be taken into account that emulators are personal creations and that it uses open source. This means that you have the right to replicate and there is no legal formula that prevents the use of this type of software on the Mac. But something very different is if we talk about emulators that have a BIOS of a console that is original . For example, if you have an emulator that imitates the Sony PlayStation operating system, you would be committing an illegal act . This is because the rights of other brands are violated for personal use.
But beyond the emulator, we must also take into account the use of ROMs. These are digital files that will provide access to different games on these emulators. In this case, keep in mind that writing the ROM firmware is completely legal, but if this ROM is part of an original copy, it is when the crime is being committed. Where there is a blurred border is in the fact of having the game on a shelf bought and not being able to play it because you do not have the console. Given this situation, it is quite complicated to have to decide whether it is a legal act or not.
OpenEmu, the emulator that will offer you the most functions
When talking about emulators on the Mac, the first application that comes to mind for anyone is OpenEmu. One of its main features is the way of organizing all the games in a single and unified library. You will be able to observe the backup copies of the games that are already elegantly owned in the library, even adding the cover art. Likewise, it has great compatibility with various controls and controllers, either by USB or Bluetooth connection . This means that any remote you have at home, whether it is newer or older, will be able to be linked comfortably.
There is a great compatibility of consoles, being able to add any that comes to mind. The list, which is really extensive, we leave it below:
Arcadian
Atari 2600, 5200, 7800 and Lynx
ColecoVision
Famicom Disk System
Sega Game Gear
SG-100
Sega Master System
Sega Master Drive
Sega Mega CD
sega saturn
Turbo Grafx
Vectrex
VideoPac+
intelli vision
wonder swan
PC FX
Neo Geo Pocket
VirtualBoy
Nintendo Entertainment System (NES)
Super Nintendo Entertainment System (SNES)
Nintendo 64
Nintendo Game Boy and Game Boy Advance
nintendo ds
sony psp
sony playstation 1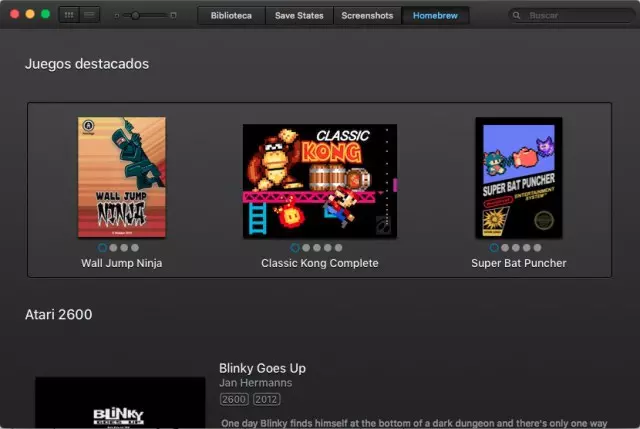 The operation is really simple, since you simply have to drag and drop the ROM from the desktop to the application. It will begin scanning the file to begin the organizing process. Depending on the type of console you want to emulate, you will be able to have access to an adapted aesthetic, such as that of a Game Boy. And how could it be otherwise, all the controls are customizable.
Other apps available
Naturally, other applications can be found on the Internet that are aimed at having a complete experience with the ROMs that are going to be installed. But it is true that in many cases they are not as general as the previously mentioned option, but instead focus on very specific platforms. We will show you the best options.
Dolphin
This can also be considered one of the best emulators that can be found on the net. In this case we are talking about an emulator focused on the ROMs of both the Nintendo GameCube and the Wii. That is why an alternative is chosen to be able to play great Nintendo classics that you may have at home, but as long as you have the game on your shelf. In general, it offers few features, but it has the most important one: it has great potential.
In a simple way you will be able to access all the games without having to go through complex menus. In this case, the games will always have to be loaded through an ISO file, where there will also be the option to save and load all the games that have been played. In addition, it also allows you to connect a controller without the need for it to be mandatory for Wii, and it can be from another brand.
PCSX2
If you are a big fan of the Sony PlayStation 2, this is the emulator that you are going to have to install. In this case, it offers great compatibility with all the ROMs that you find for this Sony platform. But there is also a problem that is quite important. We are talking about updater support, and it is a service that has not been updated since 2012, although a priori it is not entirely necessary, since it works as it is.
Currently, the preferred option for users of this application is to install the Windows application. But of course, it has to be compatible with macOS. In this situation, what should be done is to use the Wine app that will emulate this tool designed for Windows on Mac. All this will be achieved without sacrificing the general performance of the Wine app and having all the functions that would be available in Windows without need to install it.
PPSP
The name of this program on Mac leaves no room for doubt. We are facing an emulator related to the legendary PSP console. It offers a large number of configuration and customization options and adapts to the latest versions of macOS that are released. In this case, the developer's website is always redirected to GitHub in order to download the application code. It should be noted that it is open source and that is why it can be edited.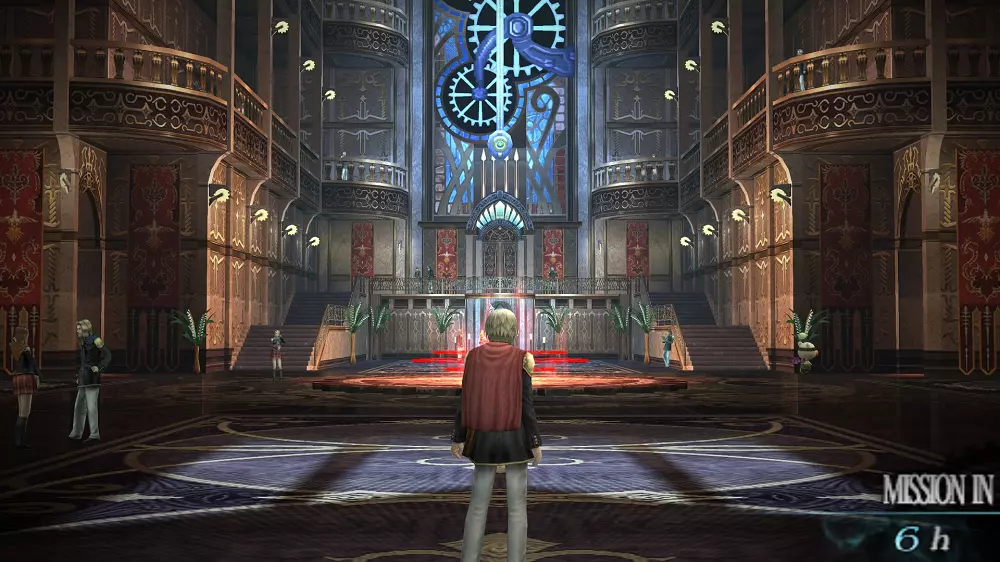 The application allows you to run PSP games on your Mac or PC in Full HD resolution. You can even enhance the original textures so they're not too blurry, in case older games are running. It's fully customizable in terms of touch or keyboard controls, depending on where you're playing. Filtering will be able to increase, as well as texture scaling.
Boxer
So far, what we have seen in this article are console emulators. But keep in mind that many other high-quality games have also been seen in the PC field . That is why you also have to take into account these types of options found on the network. In this case, this emulator, Boxer, tries to offer this possibility that can also be highly demanded by users.
It is defined as an MS-DOS emulator that is characterized by being really simple. It does not have settings or commands that can end up being a real headache for you. Boxer collects any CDs, floppies or copies of your favorite games. It has a fast forward key so you can say goodbye to boring introductions.
Which one are we left with?
Unfortunately, there are few applications that can be found that seek to emulate a ROM on the Mac. This is due to the fact that developers are mainly committed to systems such as Windows, which have a higher market rate. Likewise, we have been able to see an important option that covers all platforms. In this case, we stick with OpenEmu without hesitation, which has a truly successful graphical interface and, above all, easy to understand by any type of user. In addition, it offers the option to play ROMs of any type of console on the Mac. From the oldest Nintendo or PlayStation consoles to the most recent ones. Obviously, what matters in this case is to enjoy the experience with the consoles that cannot be accessed comfortably.
Likewise, if you are a big fan of Nintendo and its old consoles, such as the Wii Dolphin , it will be the best option. In a comfortable way and without menus that are really complicated to control, you will access different ROMs. Likewise, you will also access different options such as those for quickly executing a saved file.