Now that home automation seems to be in its moment of greatest expansion, many of us have decided to implement new equipment at home. From lights, vacuum cleaners, speakers, sensors and a long and technological etcetera. But of course, seeing all that these devices can do for us, why not use them to control what happens both inside and outside the home? Today we bring you a compilation of the best security cameras compatible with Alexa . So you can be aware, at all times, of what is happening in your home.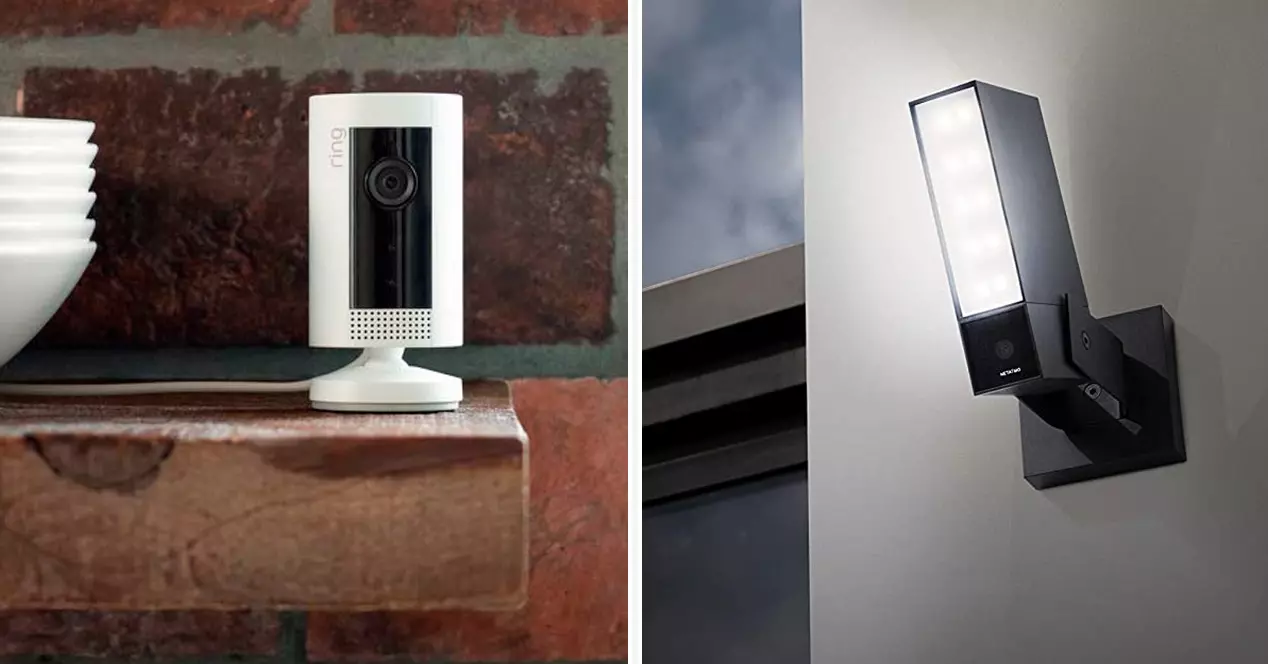 Best Alexa Compatible Security Cameras
First of all, we will start with the models of this type of equipment that we can use at home. In this way we will have the possibility of, for example:
Receive a notification if there is any movement inside while we are not there.
Use it as a monitor for young children or to watch over our pets .
If the specific model that we buy has this functionality, we can talk (while we are away) with someone who is at home. This functionality is bi-directional audio .
Woox security camera
The first model that we want to recommend you on this occasion is, in turn, the cheapest of this entire list. This is the Woox security camera, which has a price of only 24 euros . This is capable of capturing video with a maximum resolution of 1080p, has a two-way audio system, has a motion detector and, of course, is compatible with its use through Alexa.
Xiaomi Mi Home Security Camera 360
On the other hand, one of the cheapest and best known alternatives in this market is Xiaomi's Mi Home Security Camera 360 . The price of this is currently set at 33 euros and, as its name suggests, it is one of those security cameras capable of monitoring 360 degrees around it. Video is captured at a maximum resolution of 1080p, compatible with Alexa, and incorporates night vision so nothing escapes your single eye. In addition, we will have the possibility of placing it on its support base or mounting it upside down to place it on the ceiling.
Blink Mini
More interesting and well-known models in this of security cameras is, without a doubt, this Blink Mini . An economical model, priced at just 35 euros , with 1080p video recording, bidirectional audio, night vision and motion detector. In addition to, of course, being on this list, being compatible with Amazon's smart assistant.
TP-Link TAPO C210
We continue with one of the latest models from the manufacturer TP-Link within its affordable range of products. This is the TAPO C210 , an evolution of the model we already talked about in the past. Specifically, this version has a 360-degree surveillance camera, night vision, motion detection and two-way audio to see, listen and talk with whoever is at home even when we are away. Its price is only 40 euros .
Ring Indoor Cam
One option that we definitely love is this Ring Indoor Cam , which is priced at 59 euros and can be purchased in black or white. In this case, this camera can capture video in 1080p, it has two-way audio, a motion detector and an installation system that allows us to put it in a multitude of places inside the house.
Somfy One
The last model that we want to recommend for a home security camera is this Somfy One . In addition to having all the features such as Full HD quality to capture video, motion detection and more, the most interesting thing about this Somfy proposal are its accessories. For example, there is an alarm system that is complemented with it to activate it, sensors for the doors, a siren, etc. Specifically, this pack that we propose has a price of 350 euros but, yes, it comes with the mermaid that we mentioned.
Eufy 2K
A very complete surveillance camera, since it has a 360-degree rotation system, vertical tilt and is also compatible with Alexa and also with Google Assistant and Homekit. It has functions such as recording, supervision, alarms, and sound and motion detection modes, also allowing differences between pets and people. ÑThe best thing is that it has a price of only 38 euros, so they make it an option to take into account.
Cameras to monitor your home from outside with Alexa
On the other hand, there are those security camera models that allow us to see what happens outside the home . Something important with these options that you should take into account is that they cannot be directed towards the public road, but must only capture your property.
These models can be useful, in addition to the functionalities that we have already mentioned, to detect any movement in the garden or patio or, even, to be used as a doorbell with a video system.
EZVIZ C3WN
The cheapest alternative in this list of cameras for the exterior of the house is this EZVIZ C3WN , which is priced at only 45 euros . Specifically, this model can record videos in 1080p, it connects through the 2.4 GHz Wi-Fi signal for which it has a dual antenna system and incorporates motion detection and night vision. In addition, as it is a model that we can install outside the home, it has IP66 protection to withstand all weather adversities.
Yi Cam security camera
As we already mentioned with the indoor model, Xiaomi security cameras are one of the most popular options in this market. Specifically, this is the Yi Cam that incorporates IP65 protection, motion and sound detection system, alarm and compatibility with Amazon's smart assistant. It also comes with night vision and two-way audio system. All this for a price of 60 euros .
Blink XT2
For that option that we told you about as a camera for the front door, this Blink XT2 is the perfect alternative. It has an autonomy of 2 years with its internal battery, so we will not need to put any cables. It has two-way audio and, as it is compatible with Alexa, we can configure it so that the image it captures appears on our Amazon smart speaker when the doorbell rings (if we also have the appropriate accessory). The cost of this model is 120 euros .
Ring Stick Up Cam Elite
We have already told you about Ring cameras for indoors but, of course, they also have several models for outside the home. Specifically, this is the Stick Up Cam Elite , which has a cost of 199 euros and, like its twin sister for the interior, we can buy it in white or black. In addition, it incorporates infrared night vision, motion detector, bidirectional audio and a very simple installation system that can be adapted to any location.
Netatmo outdoor surveillance camera
Last but not least, we have this Netatmo outdoor camera that is one of the best options you can consider. Not only because of how complete it is, having the possibility of doing everything that the rest of the options incorporate. The real star feature of this model is how concealed it is, since it is hidden under the spotlight that it has in its upper part, but it will also function as another lamp for the exterior of the house. However, all this has to be paid, and this model is priced at 274 euros.