The Internet is the great cradle of current information, and it is undoubtedly ideal for finding relevant aspects of numerous topics that may come to mind. One of them may be wine, which, although it may seem like something really simple, has a lot of science behind it. And if you are not an expert in wines, you will surely have many doubts about which may be the best for a meal or some information that is needed to cover your interest. That is why there are many developers who have opted to create applications that are precisely focused on obtaining information about the wine that you are going to consume.
What to look for in these apps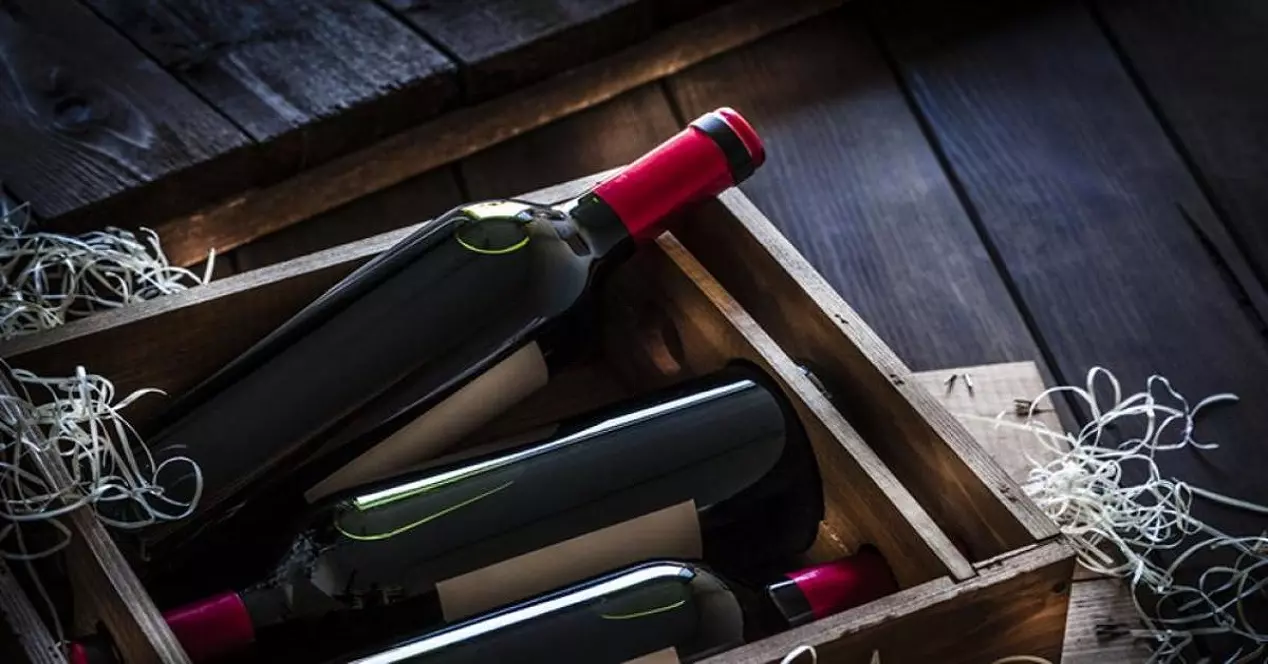 As with other app themes, in the App Store you can find many different apps that promise great features. But you have to be really smart in this field and always know how to choose with your head. The points to take into account in order to have the best app are the following:
Database quality: many different kinds of wine can be found on the market. That is why you should always prevail those applications of higher quality that allow you to have a wide variety of possible searches with which you are not going to get hung up if you scan a slightly strange wine.
Aesthetics of the application: when you want to query data, it is essential that you always have an adequate interface that is accessible to all people. Information needs to be quickly displayed at a glance when you access a tab. And this is something that must always be valued, added to the fact that it must have a color contrast as simple as possible so that it is not a visual aberration.
Entering data: something important to take into account is the fact of entering a wine to consult. In this way, it should be noted in this situation that a barcode reading system or a simple questionnaire must be integrated to enter basic data.
Vivino, the app to find the perfect wine
With 50 million users, Vivino is the world's largest wine app and marketplace, enabling everyone to enjoy wine to the fullest. With Vivino, wine lovers can access unbiased wine information from a community of millions. This makes it undoubtedly one of the great references when we talk about this type of service found in the App Store.
The operation is really simple. Simply, you have to choose to take a forum from any wine label or even from a restaurant menu. But it will also be possible to enter manually. Below will appear the assessment, the reviews, the tasting notes and also the pairing suggested by the expert tasters. But you yourself will be able to contribute to the application with your ratings and reviews.
In addition, the application will allow you to buy your favorite bottles from trusted distributors . In addition, you will be able to easily keep track of the wines you like and discover the recommendations offered by artificial intelligence. And if you have a favorite wine, finally you will be able to add it to the list of your favorites to access it instantly.
Other options we recommend
Beyond Vivino, other applications can also be found in the App Store that also allow access to other databases that will be complemented. Below we show you the options that you will be able to find.
Bodeboca: buy wine
This application combines a large alcohol store and a database with numerous technical data on any bottle of wine. In this case, the application allows you to access private sales with a discount of more than 30% on the best brands of wine and spirits . Likewise, you will be able to consult the technical sheet of any wine thanks to the bottle scanner.
But the really interesting thing is to know the opinion that people have about the bottle of wine. That is why you will have a large number of evaluations by the community. The tracker will also allow you to find the best wine for the meal you are going to have, choosing between different parameters.
Wine-Searcher
In this case, you will be able to find, buy and buy wines using a search engine that is really powerful in these situations. For this there are different options that are enabled when you have these applications in your hands. The first is the bar label scanner that any wine has. Discover grape varieties, growers and regions by accessing price information for different vintages and you'll even read critical reviews that are famous.
As you try different wines, you have the possibility to add your personal assessment. Likewise, different notes will be added to create an authentic ranking. And if you want to expand your knowledge, you can choose to access different encyclopedias to read about wine regions and grape varieties.
decant it
Do you like wine? Are you looking for a wine from one of the great wineries? A wine from a small producer that is difficult to obtain perhaps? Any special wine? If the answer is yes to all these questions, you will be able to enjoy this application a lot. It is an online store of numerous wines and that allows you to find the best possible Spanish wine and above all in a 100% safe way.
The distributor works to be able to offer the latest developments in the Spanish market. There is a base of 7,000 references available. At all times in the manual search engine you will be able to carry out a general search of a specific broth to have as much information as possible. You will have all the data such as the origin, the type of grape or the pairing here.
WineAdvisor
Thanks to a simple photo of the label, you can access the key information about each wine, such as the tasting notes and community opinion, the best pairings, food and wine, the aging potential or the comments of eminent sommeliers. This is all the data that you will need to be able to choose wisely the best options that are going to be presented.
In addition, with the application you can create your virtual winery. At all times you will be scanning the labels of all the wine bottles you have at home. So in a simple way you will be able to know at all times what you are going to have, in this case in your cellar at a glance with your mobile.
Tell me1wine
Dime1vino is an online wine recommender that suggests 6 different national wines for each dish you are looking for. The important thing in this case is that of all these options that are raised you will be able to have all the necessary data. For example, the winery, the type, the denomination of origin and also the approximate price after making the consultation in different stores.
This makes it necessary to have some knowledge about wines to know what you are going to choose. The problem with this application is that it is starting up and that is why you will be able to find a reduced number of wines in the wine cellar.
What we recommend
Unfortunately, in the App Store you cannot find many applications of this theme that are of great quality. But in this situation we recommend above all Vivino that has great features such as good aesthetics and also a good database that is really complete. Practically, you will be able to find any type of wine in this application that you want to search for.
Beyond this, it should be noted that Bodeboca is also recommended. This is because it combines both the database with all the wine data that can be found, and also adds the option to use the integrated store to buy the best bottles of your favorite wines at an unbeatable price.