As technology continues to advance, mobile phones have become an essential device in our daily lives, offering a wide range of features and options. While there are high-end smartphones with exorbitant prices, there are also affordable options that provide good performance and a satisfying user experience.
In this article, we will be providing a selection of the best mobile phones available on the market for less than 100 euros in 2023. This list will help you gain a clear understanding of the different alternatives available, as well as the specifications and features of each of the selected models. With this information, you can make an informed decision and select the phone that best fits your needs and budget.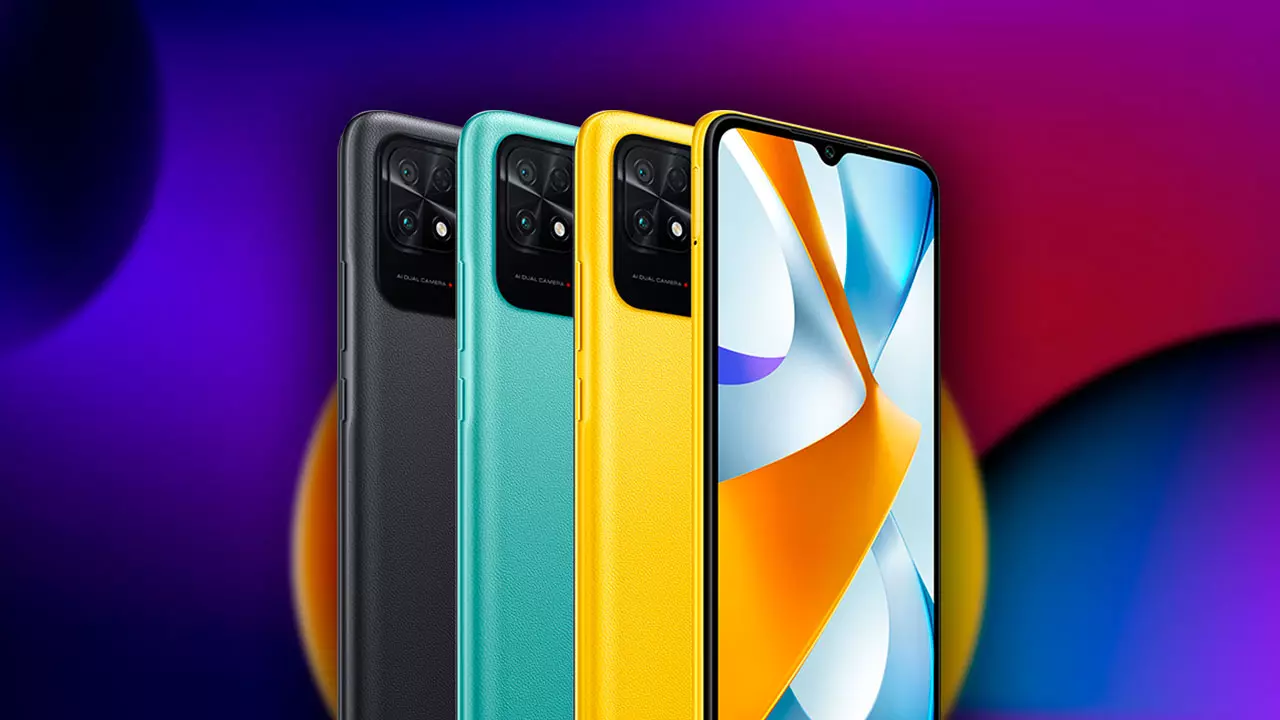 Cheap and good phones
This collection comprises of 7 different smartphones from popular brands such as Xiaomi and Nokia, catering to a range of preferences and needs. Whether you're after an aesthetically pleasing design or a phone with physical buttons, or even a rugged device for extreme conditions, this selection has got you covered. And the best part? You can get your hands on a new smartphone for less than 100 euros.
Xiaomi Redmi 9A
Xiaomi's Redmi 9A is a budget-friendly smartphone that offers impressive performance and an excellent price-to-quality ratio. With a 6.53-inch display and a 13-megapixel rear camera, this device boasts outstanding features that set it apart from its competitors. Its 5000mAh battery life also ensures extended usage, while its octa-core Helio G25 processor, 2GB of RAM, and 32GB of internal storage, expandable with a microSD card, make it an attractive option for those on a tight budget. You can get your hands on this device for as little as 85 euros.
Xiaomi redmi a1
Xiaomi is known for producing affordable smartphones, and the Redmi A1 is no exception. This model, which is reminiscent of the popular Xiaomi Mi A1, features a 6.52-inch LCD screen and runs on Android 12 Go, a stripped-down version of the system that offers a pure Android experience on budget smartphones. The device comes equipped with a sizable 5,000 mAh battery and boasts a distinctive leather-like design. It is priced at 77 euros on Amazon.
POCO C40
The POCO C40 from Xiaomi is another budget-friendly smartphone that boasts a massive 6,000 mAh battery capable of providing hours of entertainment with its 18W fast charging feature. The device runs on MIUI 13 based on Android 12 and features an IPS-LCD screen with a Full HD+ resolution for an optimal viewing experience. It is powered by a processor designed for basic tasks and is priced at 98 euros, making it a great value for money option.
Nokia 5310
The Nokia 5310 is a mobile phone that offers a unique design with a focus on music playback. This device features a physical keyboard and a 2.4-inch QVGA screen, making it easy and comfortable to handle. Additionally, its long-lasting battery allows you to enjoy your music for extended periods of time. With 8 MB of RAM, 16 MB of internal storage, and the ability to use an SD card, this phone is an excellent option for those seeking a basic yet functional device. The Nokia 5310 is available for a price of 59.99 euros.
DOOGEE S35T
The DOOGEE S35T is a budget smartphone that is known for its ruggedness and durability. It boasts an IP68 certification, making it water and dust-resistant, and features a Corning Gorilla Glass screen for added protection. This device is an ideal option for hikers or mountaineers who need a sturdy phone that can withstand the elements. The DOOGEE S35T is priced at 98 euros.
DOOGEE X98 Pro
The DOOGEE X98 Pro is an affordable smartphone option for those who want good performance without breaking the bank. This device comes equipped with a large 4,200 mAh battery that ensures long hours of use, as well as supporting external storage of up to 1 TB. With a 6.52-inch HD screen, it runs on Android 12, offering a smooth and responsive user experience. This smartphone is currently available at a discounted price of 99.99 euros, making it a great value for money option.
ZTE Blade A52
The ZTE Blade A52 is a budget-friendly smartphone that offers a similar experience to the Xiaomi Redmi A1. It runs on Android 12 Go and MyOS 12, and features a FullHD screen with the ability to expand storage up to 512 GB with a microSD card. The device also boasts a triple camera setup and a large 5,000 mAh battery. It has an integrated fingerprint reader and a sleek design, all for a price of 89 euros.