Waiting for that enticing discount on the POCO F5 can be quite a test of patience, even though it's one of the standout releases of 2023. Its impressive features and sleek design make it an irresistible smartphone, but sometimes, waiting for a discount can be exhausting. That's why we've compiled a list of 5 smartphones from various Android brands that are just as impressive as the POCO F5 and might even come at a lower price.
Brands like Samsung, Xiaomi, OPPO, and more offer excellent alternatives to the POCO F5. If your patience is wearing thin, any of these alternatives are worth considering, promising a similar experience and possibly a more budget-friendly price tag.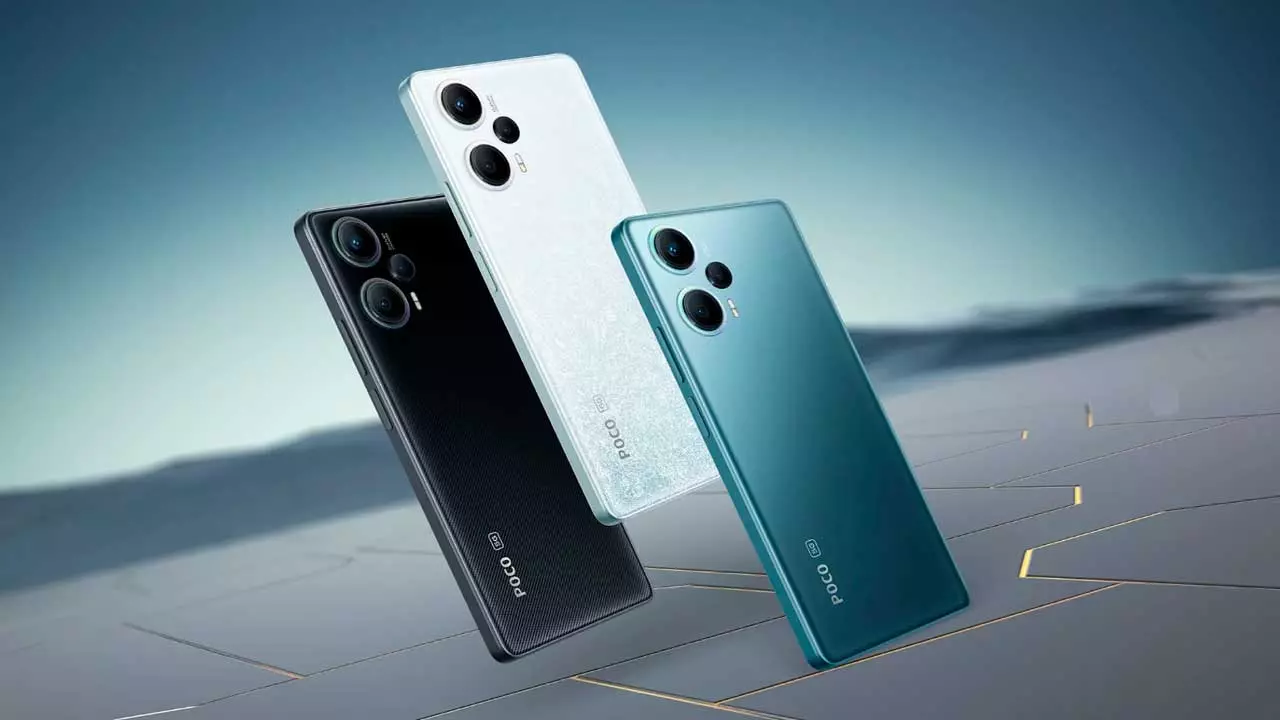 Mobile phones like the POCO F5
With the POCO F5 currently available at approximately 380 euros after a temporary discount, some users may be on the lookout for more budget-friendly options that offer similar features. Below, we've curated a list of some of the best alternatives you can consider:
Xiaomi 13 Lite
The Xiaomi 13 Lite, priced at around 375 euros, is part of Xiaomi's impressive 13 series. It offers a compelling option compared to the POCO F5. While the screen is slightly smaller at 6.55 inches and the device weighs 171 grams, it boasts the same 120 Hz AMOLED screen. It provides plenty of power, though slightly less than the POCO F5, and comes with a larger battery. The camera performance is slightly inferior but still decent.
Samsung Galaxy A54 5G
The Samsung Galaxy A54 5G, available for just over 350 euros, gives off a high-end vibe with its design reminiscent of the Galaxy S23. It features a top-notch main camera for its price range, delivering true-to-life colors and impressive detail. The Super AMOLED screen offers precise color reproduction, and the device comes with an impressive 5-year update support.
Redmi Note 12 Pro+ 5G
The Xiaomi Redmi Note 12 Pro+ 5G, priced at around 300 euros, is among the most recommended mid-range smartphones. Its 120 Hz AMOLED screen is complemented by HDR10+ compatibility, Dolby Vision, and Dolby Atmos for a top-notch audio-visual experience. Notable features include a blazing-fast 120W fast charge and a high-resolution 200 MP main camera, although some users may find the POCO F5's camera more realistic.
OPPO Reno8
The OPPO Reno8, priced at around 380 euros, offers an attractive design and solid camera performance. While it falls slightly below the POCO F5 in terms of specifications, it's still an impressive option. Its AMOLED screen has a 90 Hz refresh rate, and it excels at capturing photos in low-light conditions. The device charges relatively quickly, taking approximately 25 minutes.
OnePlus 10T
The OnePlus 10T, available for less than 400 euros, offers a user experience akin to high-end devices. It boasts one of the most powerful processors in the Android ecosystem, ensuring lightning-fast performance. The screen automatically adjusts its refresh rate to match the content, and the standout feature is the blazing 150W fast charging, which means you won't have to worry about running out of battery.
These alternatives to the POCO F5 cater to various preferences and budgets, providing a range of features and performance levels to suit your needs.