We are at a time where the telephony market is full of options of all kinds. No matter what you are looking for, you can choose from several alternatives depending on your tastes and budget. In case you want a perfect cheap mobile to play, you are in luck.
Today you can get smartphones with great features in terms of performance without having to spend a considerable and important sum of money. The search may be somewhat complicated due to the enormous variety, so we make it easy for you to save you a long and tedious exploration.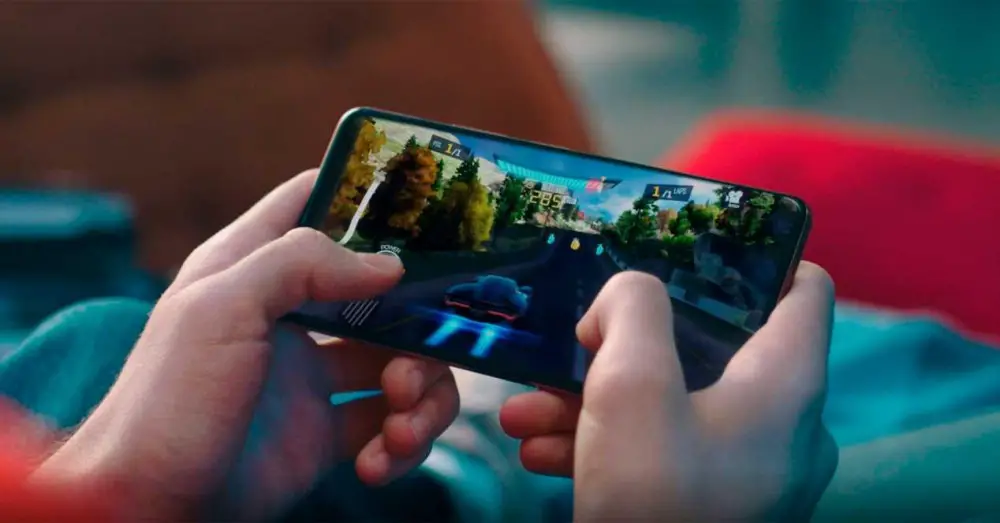 Ideal Requirements
The truth is that practically any terminal can currently run almost all existing video games. Of course, the difference has to do with the quality at which we intend to enjoy our favorite game. That is why you should bet on one that has a powerful enough processor to provide the maximum possible power.
In addition, it is also advisable that the refresh rate of the screen is as high as possible to enjoy extreme fluidity. On the other hand, it is convenient that the touch sampling frequency is high, because in this way the device will react quickly to our touches. Finally, the icing on the cake would be that it has a connection to 5G networks so that the speed is very high.
POCO X3 Pro
The Chinese company belonging in a certain way to Xiaomi offers some of the best budget smartphones for gaming. A house brand property in line with the sales philosophy of the Asian technology giant.
The features of the POCO X3 Pro are perfect for playing at the highest quality thanks to its Snapdragon 860 processor from Qualcomm. It is a CPU used in the high range of terminals. So it is an incredible opportunity given its low price close to 250 euros.
Not to mention that its screen shows optimal conditions with a refresh rate of 90 Hz and a sampling rate of 240 Hz. Which, together with its immense 5,160 mAh battery that guarantees hours and hours of play, form spectacular qualities for play without slowdowns.
Xiaomi Redmi Note 10 Pro
In this case some power is sacrificed to obtain more balanced properties. The chip that stars in the Redmi Note 10 Pro is a Snapdragon 732G that also offers sublime power.
The differential factor is the use of AMOLED panels on its screen to achieve much more vivid colors and greater sharpness. Another of its features is its refresh rate of 120 Hz, that is, the highest amount currently on the market at a cost close to 300 euros.
To this must be added its compatibility with HDR 10 video technology, which guarantees a totally immersive content display; and its 5,020 mAh power to enjoy non-stop.
Realme 8 5G
Compared to the previous ones, it is true that it does not enjoy comparable power, since the Realme 8 incorporates a MediaTek Dimensity 700 processor that shows clear differences compared to Snapdragon. Even so, it continues to allow playing at an above-average quality and with acceptable performance.
The main asset of this phone is the possibility of taking advantage of the 5G connection speed at a price that does not even exceed 300 euros. In fact, it is among the cheapest options under this condition. It should be noted that the refresh rate of your screen is 90 Hz, a pretty good figure. The best of all is that at such a low cost you can play for hours thanks to its great autonomy of 5,000 mAh.
TCL 20R 5G
Another of the companies of Asian origin also has an exaggeratedly profitable alternative in relation to its low cost of 200 euros. At such a low price it is a delight to be able to experience 5G .
On the other hand, it should be noted that its performance properties are identical to the previous phone. What sets it apart is the use of NXTVISION technology that characterizes the television manufacturer. Thanks to it, the visual quality will be much higher and your portfolio will not be affected.