SkyShowtime began its journey in Spain on February 28, allowing registration on the platform and having a wonderful welcome offer to have the subscription available at half price forever.
However, there are many potential customers who have not decided to subscribe because they do not see their Fire TV device among those officially supported, but that has a solution.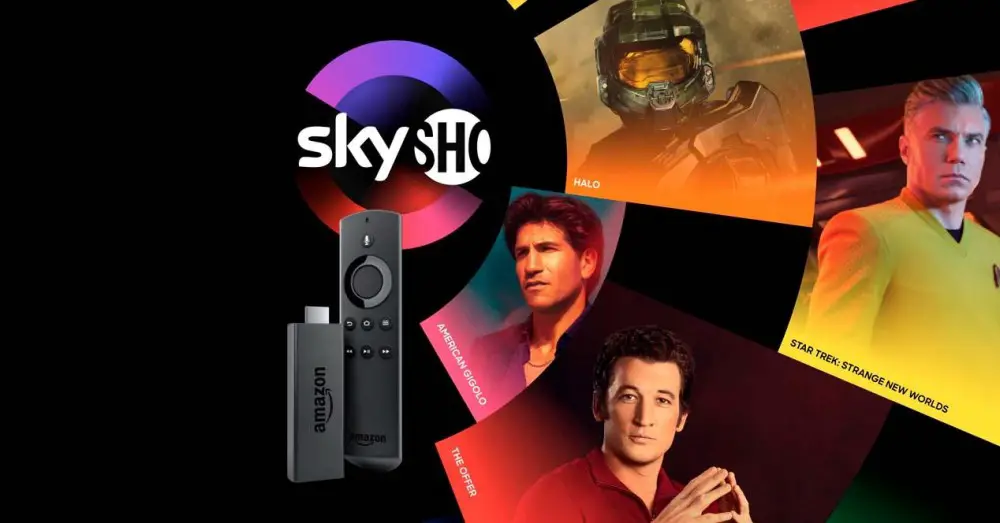 How to install SkyShowtime on Fire TV
Remember that the Fire TV operating system FireOS is really a modified version of Android , so any app that works on Google's TV operating system can become installable on Fire TV and SkyShowtime is no exception.
In this way, we can use the installation of an app in APK format and be able to play the contents of the new streaming platform on any Fire TV. First, install a download manager. We recommend you download Downloader.
You activate the developer options as in any Android mobile, going to Settings> My Fire TV> About> press the name of your device seven times . After this, you will see that new settings options appear, including the possibility of installing applications from unknown sources, so as not to depend exclusively on the official app store.
Download this SkyShowtime APK for Android TV . Look for the path where it has been downloaded using the Downloader program or the alternative that you have chosen, click on the file and click on install. Voila, you already have SkyShowtime on Fire TV while the official compatibility is launched.
Installation from your mobile phone
It is a slightly more cumbersome process than the previous one, but managing Fire TV from your mobile phone may compensate. We can install SkyShowtime on the Amazon Fire TV if we send the APK from a mobile phone on which we have previously installed it. In this case, there are several steps that we must follow: download the APK on our smartphone, download a file transfer application that allows us to send the APK from the mobile to the television (to the Amazon Fire TV) and we will need to install an application on the Amazon device. application that allows us to download and install that application officially. Although it seems very long and complex, it will only take a few minutes.
First of all, download the Send Files to TV application on your mobile phone. You can download any other similar application, but by downloading this we will make sure that it is an app that is compatible with both your smartphone and your Amazon Fire TV so we will not have problems when linking them. Download this same app on Amazon Fire TV from the app store as well.
Once we have this, we go to the device settings:
Open your Amazon Fire TV using the remote control.
Access your account if you have not done so before, with email and password.
Go to the gear icon to open the settings or configuration.
Go to the "My Fire TV" section.
Once here, look for "Options for developers" in the menu (if it does not appear, follow the steps in the previous point).
You will see "Install unknown apps" .
Access and allow access to these types of applications by following the steps on the screen.
Once we have done this, we need to have the streaming video app application. To do this, from your mobile phone, download the SkyShowtime APK from the same link above, which is a trusted application store and thus you can make sure that it is an official version and free of viruses and malware. With the file already downloaded on your smartphone, go to the Send Files to TV application and tap on "Send" to send it to the Amazon Fire TV Stick.
Once we have sent the APK, we need an application or program that works as a file explorer on the Amazon device. You can choose Download as in the example above or use one you already have installed. With this file explorer we can go to the "Download" folder where we will see the APK of the streaming application.
Tap on the file and then tap on "Install app" . After a few seconds, the Amazon Fire TV will tell you that the app has been installed correctly and you just have to open it to access SkyShowtime and log in with your credentials.