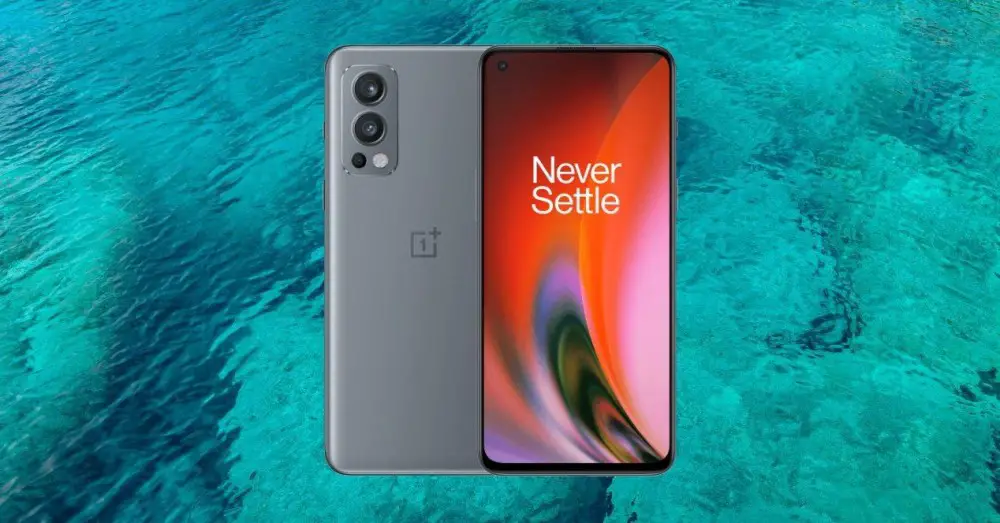 If you are thinking of changing your mobile and you are looking for a model that offers you great features but that does not end your pocket, this mobile is a real bargain for this price. Right now it is on sale for only 359 euros compared to the 499 euros or more that can be sold, it has 12 GB of RAM, a large memory of 256 GB and everything you need in a mobile at an incredible price.
Right now, for this price, it is a great offer on a mobile that has stood out for its excellent features since its launch, and now it can be yours for much less. Do you want to know more about the incredible features of the OnePlus Nord 2 5G?
A very complete and powerful mid-range mobile
The OnePlus Nord 2 5G has a large 6.43-inch FullHD+ AMOLED screen with a 90 Hz refresh rate so you can enjoy all the content on your mobile. With its 5G technology, great RAM, excellent MediaTek Dimensity 1200 processor and all its great features, you will enjoy each of the uses you give to your mobile. Even in online gaming, streaming or demanding tasks. It is very comfortable and it will be easy for you to take it wherever you want.
Its triple camera with a 50 MP Sony IMX766 sensor with OIS and AI optical stabilization is amazing, it offers you high-quality photos, and its 8 MP wide angle and 2 MP macro contribute to this. To this we must add its excellent 32 MP front camera so you can enjoy the best selfies.
It has a 4500 mAh battery so you can take advantage of the mobile throughout the day without problems or fear of running out. In addition, with its 65W fast charge, it goes from 0 to 100 in just half an hour . A super fast charge that you will love.
Right now you will not find many more mobiles with these features and power to stop a train for so little money. Therefore, it is one of the best offers at the moment if you do not want to spend a lot on your new mobile. Although it runs because they sell out, it's a great limited-time offer on a mid-range smartphone with incredible features.
Do not forget these accessories for your new mobile
Now protect your screen for very little with this offer of 3 units of 9H hardness tempered glass , resistant to fingerprints and scratches without bubbles for less than 7 euros, and you will save more by applying a 5% coupon. Take advantage of this offer and buy at least one pack.
You can also take a good transparent case to show off the color and design of your mobile while protecting it even more, but hurry because there are few units left.
If you are looking for good headphones to complete your sound experience , the OnePlus Buds Pro are now on sale at 43%. They have intelligent adaptive noise cancellation, 38-hour battery life and much more.
For 30 euros more, you can get the most recent and complete OnePlus Buds Pro 2.