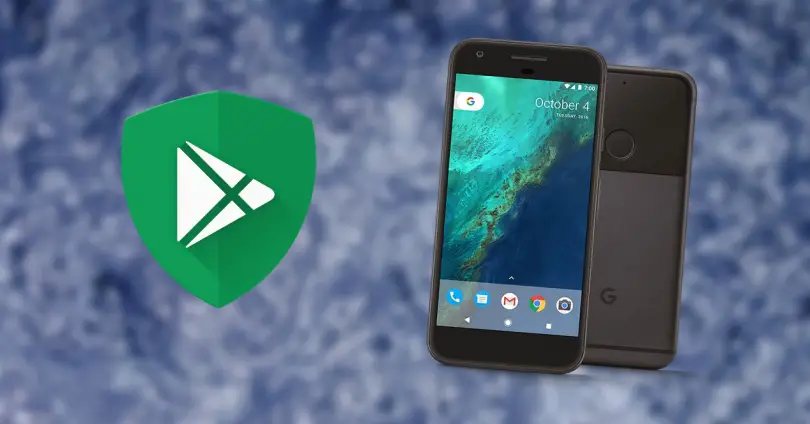 One of the questions that many users cannot solve is whether or not their Android mobile device has a certificate . Since it is a basic and fundamental aspect so that smartphones can continue to use the different Google applications, also known as GMS, which are all the services that the American company offers us.
One of the phone brands that have been most affected by being certified has been Huawei. So it is normal that those users who have any mobile device want to know exactly what uncertified smartphones are. In addition, the simple fact of knowing that your terminal is certified generates a lot of peace of mind, since we can continue to use both Google apps and services normally.
What is a smartphone without a certificate
One of the first aspects that must be taken into account of an Android phone that does not have certification is that it has not managed to pass the definitive test of compatibility with all the services that the American company offers us in its operating system. That is, these types of devices do not meet a minimum guarantee that they require in order to meet all Google security and standards.
That is why, among their settings, we can see that they do not have Play Protect to guarantee their users good security when they go to download different apps on their terminals. Although, it is not the only negative consequence that we will mention, as we find several.
Also, for those who do not know it, it is the case that when a new mobile phone is launched on the smartphone market it does not have the definitive certification . However, this does not mean that you will have it 100% or that you will not get it, but that it could take more or less to finally get it.
In addition, it may be the case that the North American manufacturer has decided not to approve a certain manufacturer, as has happened with Huawei in recent times. However, this does not have to prevent said mobile from being launched on the market for sale, as this is already the decision of the brand itself. However, this may mean that certain users are in danger of having an uncertified Android smartphone and not knowing it.
How to find out if your mobile has
The truth is that when we buy a mobile from a brand with an important reputation, we usually do not usually worry about something as basic as the fact that it includes Google Play Services . And also that we can install any application in a normal and current way through its store.
However, if we buy a mobile whose manufacturer is not validated by Google, we may have to install the Play Store by additional flashing the GApps. But, after the policy change by the company a few years ago this got much more difficult.
Fortunately, we can get to know if our Android terminal is really certified or not in a very simple way. Although it is something that we can get to check between the specifications of said mobile before making the final purchase. After purchasing it, it can be checked on the mobile device itself, in order to clear up doubts at any time we want.
In the event that you had a phone without certification, you may find that in the not-so-distant future as one might think, I know of the fact that certain apps do not continue to work on our mobile. Therefore, in order to review this, we will have to follow the following steps:
Enter the Google Play Store and click on the three stripes in the upper left to display the menu.
Access its settings and look for the information section.
Check at the end of everything within Play Protect Certification . Right there it will inform you if you have a certified device or not.
You can also find out without having to go to your store. Well, the company made available to users a complete list of all the mobiles they had accepted. So you will have to know the exact model of your terminal by accessing Settings> About phone or Phone information. In this menu, you will have to look at the exact name of the smartphone.
The problems of not having mobile certification
There are different consequences of having a mobile with these characteristics. One of them is that it may be the case that they come with pre-installed malware. These devices have different problems with ads that appear by themselves, adware installed on their own system which is practically almost impossible to uninstall, and different APKs with malware. Another negative aspect is that they will not be able to count on future updates for their Android operating system, as would happen with their apps.
The company itself assures us that there are also the following problems:
Those mobile devices without Play Protect certification have a great risk that they are not safe for users, as they run the risk of installing applications with some type of malware.
The Google apps that are included in these terminals without a certificate will not have the corresponding license and could have been forged. Giving themselves the possibility that they stop working at some point
They also ensure that the apps and functions of these mobiles may not run properly.
Even that the backup copies of the data made on these smartphones may not be kept safely.
Possible errors caused by this
Although access to the GMS has been blocked, there are different ways for us to continue installing downloaded applications through the corresponding APK. The main error that the vast majority of users who choose to install do not take into account is that they will not have the corresponding certificate . So the experience that we will have after installing the GMS by one of the alternative routes that we can find will not be the same.
And all for not having this, causing various apps such as those of banks to fail to run, since it is not a certified device. But not only will this happen to us, but to this must be added the fact that the payment system of our terminal through Google Pay will obviously not be available. Although it is not the only one, since other apps such as Netflix will not be able to reproduce content in HD since this smartphone does not have the Widevine certification.
However, the American company has allowed the ROMs to have the opportunity to continue accessing the applications of the North American manufacturer without problem. But, they will have to manually certify the device ID with the ROM.
So if you have a non-certified device you need to go to a Google page that takes care of them and enter that ID. Although, to know what ID our Android has we will need to install an app called Device ID.