Running out of battery in the controller while you're playing PS5 can be pretty inconvenient, to say the least. It is not always feasible to charge the controller while you are playing, as there can be a long distance. Don't worry, we bring you these external batteries for the PS5 DualSense controller and continue playing for hours without problems.
The big drawback with the PS5 controller is that the battery is internal and cannot be replaced. The Xbox Series X controller allows you to change the battery or batteries in an instant so you can continue playing. But, they have developed external batteries that fit the DualSense controller quite well.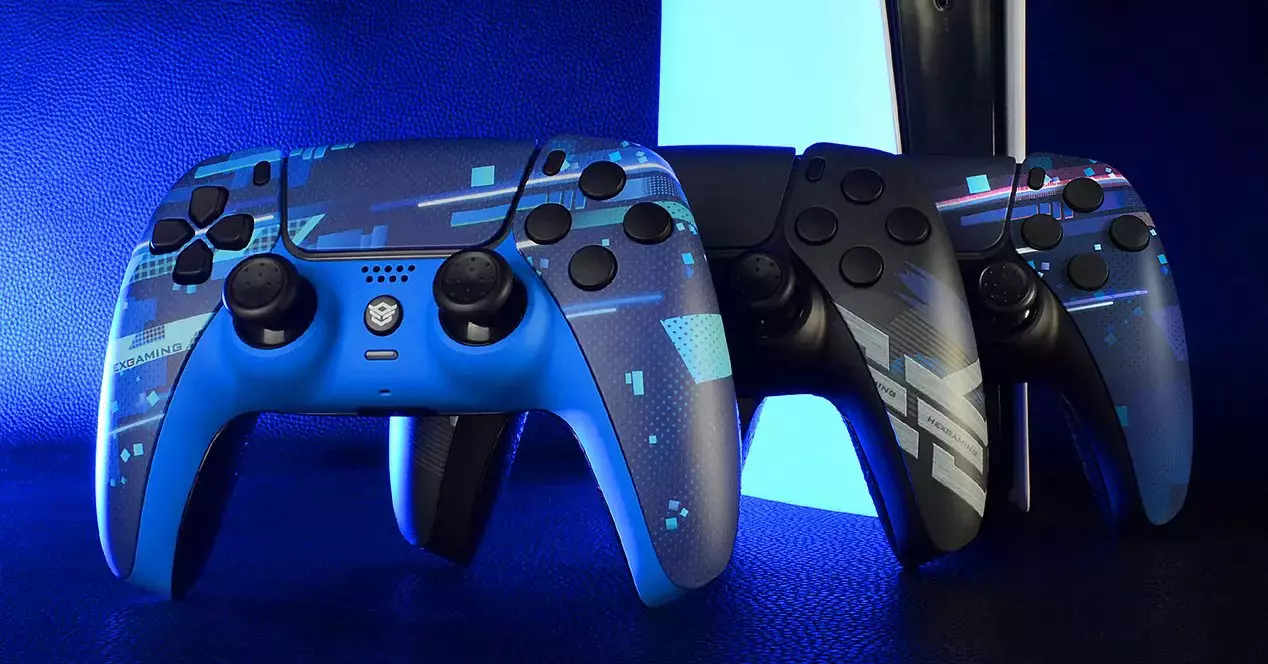 Keep playing with these external batteries
Not being able to easily access the battery has meant that different solutions have to be devised. We can find different types of external batteries that are compatible with the PS5 DualSense controller. These are interesting options when the battery runs out and we want to continue playing normally.
Possibly the most "comfortable" solution is to use a typical external battery for smartphones and tablets . We can buy a cable that is USB-C type at both ends and thus be able to connect the controller and charge it while we use it. If you're looking for a more specific option, they do exist, but they're a bit rougher, to say the least.
We have in the first instance the NexiGo external battery , which does not have the best possible design. The problem with this battery is that it is quite wide and can be a bit annoying when using it while playing. This battery has a power of 1500 mAh, which is equivalent to about 10 hours of autonomy while we play, so it's not bad at all. Charging is done through a USB-C connector and in three hours this battery is fully charged. According to the manufacturer, this battery has an approximate weight of 100 grams .
If you are looking for something more discreet and elegant, as well as more durable, we have the Remotto external battery. This one is much narrower, so it should be much more comfortable to use, at least for its compact design. This battery has a power of 3000 mAh, which offers us up to 12 hours of autonomy while we play, a little more than the previous model. Something very interesting is that it is quite light, weighing around 74 grams.
Which battery would we choose?
The two specific batteries for the DualSense of the PS5 what they do in the end is charge the controller itself. They do not technically differ in anything from what a smartphone battery does. Simply, they have been designed to disturb as little as possible and adapt to the control of the Sony console.
If we are practical, the best option is the typical smartphone battery, which is usually 10,000 mAh and, therefore, offers more autonomy. In addition, this type of battery is that they are much more versatile, since we can use it for the remote control and for the smartphone.
It is true that we will have a cable through, but it will always be more comfortable than a hulk in the middle of the controller. In addition, with this system we will not add weight to the controller. This already depends on each one, but come on, the typical external battery for smartphones becomes a more than interesting option compared to existing solutions.