If you have started a crusade with the idea of domotizing your house as much as you can, this curious device will allow you to complete one of the needs that could give you the most headaches: controlling the curtains.
Turn your curtains into smart models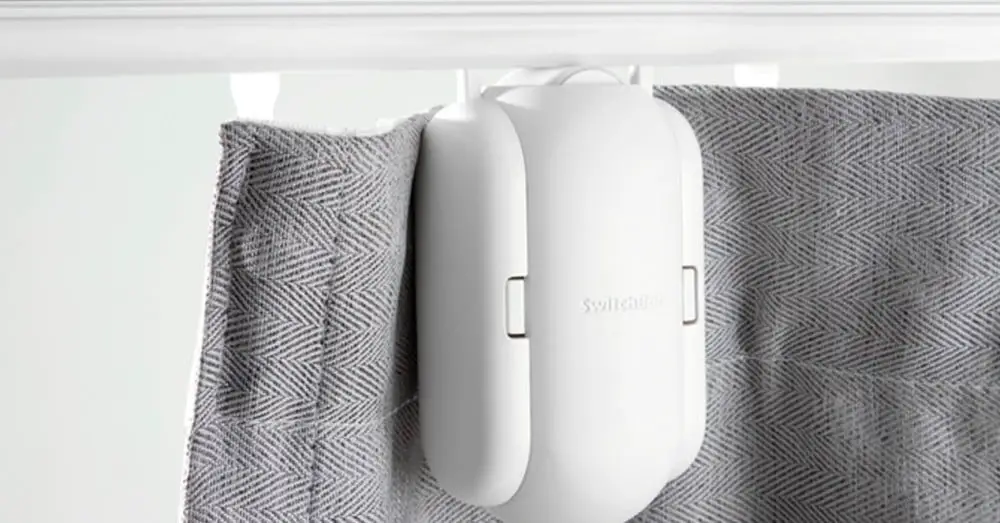 This Switchbot Curtain is quite an interesting accessory. Today, the solutions that exist to install a motorized system that controls the curtains usually take up a lot of space and require a permanent electrical connection, however, at SwitchBot they have devised a practical solution that incorporates an integrated battery with which to eliminate any type of possible cable.
The device is responsible for pushing the curtain to the side that you configure to open or close it depending on your needs, so that we can, for example, control the control of natural lighting from a distance, and even simulate that we are at home opening and closing the curtains at different times of the day.
How does it work
As we have already mentioned, traditional solutions require a point of electricity to operate the motor, however, this SwitchBot Curtain works with an internal 18,650 mAh battery that we can replace in the event that it runs out or, even better, automatically recharge thanks to an accessory in the form of a solar cell. According to official data, the autonomy of the battery is capable of offering up to 8 months of use.
According to the manufacturer, the pulling force of the small motor can carry up to 8 kilos of curtain weight, and is compatible with almost all models of rails and curtain rods, being able to place it on those of rails or on simple cylindrical rods.
The only handicap is that, like other products on the market, you need a manufacturer's own hub to be able to connect with smart assistants such as Alexa, Google Home or Siri. Otherwise, you can only control the curtains via Bluetooth or a remote control, which is also sold separately.
Where can you buy?
Although the brand distributes its products through Amazon, this new accessory is still in the period of reservations through its official website, and will not be on sale for everyone until the end of the year, probably in December. At the moment the product is presented in its version with internal battery, and the solar cell accessory has not given too much detail at the moment, so we will see when it will be available.