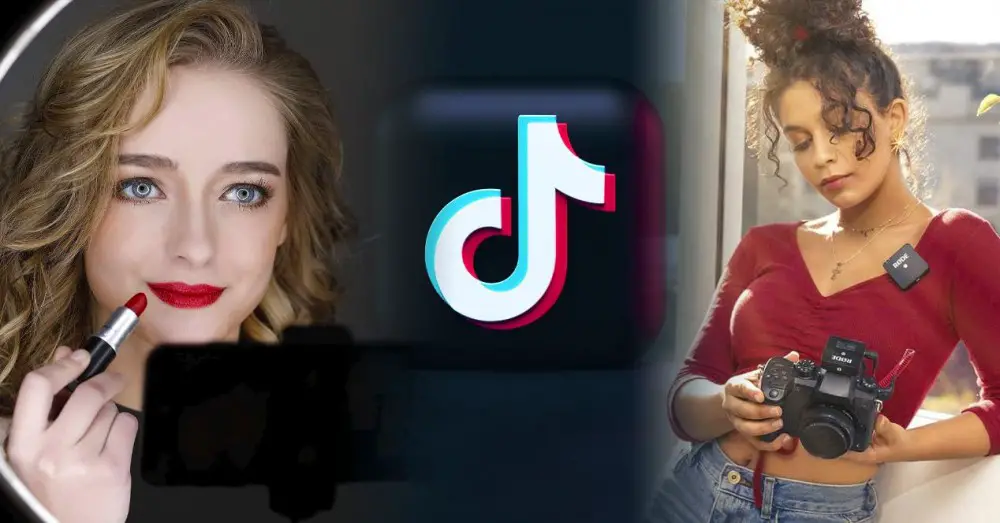 There is no doubt that TikTok is the social network of the moment. A place where millions of creators try to open a hole to become, hopefully, the new charli d'amelio or the Twin Melody, for example. But of course, how can we stand out from all the TikToker? There are different ways of course, but perhaps one of the best is to create high quality content with a good camera, microphone, lights or whatever we need depending on the post we make. Today we show you several products from the perfect team to succeed on TikTok .
Betting on quality, is it worth it?
Surely you are wondering why you should improve the quality of your publications on this social network if most users take the mobile in any way and start recording.
Here it depends on what you are willing to do or the degree of "professionalism" you want to achieve, but think about something: in a social network where everything is the same, (almost) everything is invented and tested, where anyone can do something identical to the rest by simply pressing the record button on your mobile, how are you going to attract people's attention if not by being different?
For this reason, it will never be the same as, when going to the next post, a person sees a well-lit image, which is heard well, which has a beautiful background, etc. This set of things, which you don't need to do with all of them from the beginning, will make at least that person stop for a moment to see your content. And, at that moment, it will already depend on whether what you offer is interesting enough for them to leave a like and start following you.
What does it take to record a TikTok?
That said, what team do we need to substantially improve our videos on TikTok? Well, as you might be imagining, there are different options: camera, lights, microphone, tripod, etc.
There are different options to achieve this, some cheaper and others that require a considerable investment. So, next, we are going to show you our recommendations for all price ranges.
Cameras for TikTok
Perhaps the easiest way to post on this social network is to use the selfie camera on our phone and that would be it. In the end, it is an all-in-one and one that most of us will have in our pockets.
Nowadays smartphones already record excellent video quality. A clear example of this can be the iPhone 12 family, so popular among content creators, the Samsung Galaxy S21 or, Oneplus 9, Xiaomi Mi 11 and many other phones. But of course, introducing a slightly better camera (or even using a "trick" that we will now discuss) can make our videos look much better.
Without going excessively "crazy" about the price, an interesting option could be to opt, for example, for a Sony ZV1 . It is a compact camera that we can take anywhere due to its small size, but don't be fooled by this, with it you can get incredible quality images.
For example, we can record video up to 4K at 30 fps and 1080p at 120 fps. All this accompanied by a stabilization system and flat profiles to better manage the color of our images. And, of course, accompanied by a folding screen so that we can see each other at all times. If you want to know it a little more, you can take a look at our in-depth analysis on YouTube.
Another interesting option in the camera market can be this Canon EOS M50 MII . In this case it is a mirrorless that also has a folding screen to see us in front of it.
As for the video, it is capable of recording in 4K at 30 fps. Remember that an advantage of these cameras is that we can change the lens at any time. The model that comes with it when you buy it is the 15-45mm which, despite being a kit lens, is not bad at all to start with.
Regarding the "trick" that we mentioned before, this refers to using your own phone but achieving higher quality when recording your TikToks. It is true that the most comfortable way to record ourselves is to use the front camera to see ourselves at the same time. But, if we use the main lens , that is to say the rear, the quality will be much higher. Here you will have to figure out what you are recording with it: you can ask someone for help, use an app with a remote control to record like FilMic Pro or simply, through trial and error, get used to the recording angle.
Microphone for TikTok
The audio section is also very important when creating content. In the end, it is half of the audiovisual experience and, even, many value it above having a great video quality. Therefore, if we add a good microphone to our equipment, whether to record with a mobile phone or with a camera, the sound will improve a lot.
One of the most popular and inexpensive microphones on the market is the Rode VideoMic . This has its version adapted to mobile phones (with a 3.5mm jack or its lightning alternative) or for cameras. It provides great audio by connecting it directly without the need for batteries, batteries or amplifiers. If you are going to be close to the camera, it is one of the best options.
However, if you are looking for absolute freedom of movement, you can opt for the Rode Wireless Go . A system of wireless microphones that you can connect to your mobile or camera to record audio through them without connecting cables. Of course, as you can imagine this option is more expensive than a "conventional" mic.
Lights and tripods for TikTok
On the other hand, there is the issue of lighting when recording videos. In the case of social networks, this issue is closely linked to the holding of the mobile or the camera that we use.
The most used system within TikTok are the rings of light . This type of lighting kit consists of a, as its name suggests, a ring that provides diffused light directly towards us, leaving a very homogeneous lighting. And, one of its star characteristics is that in the center it incorporates a thread where we can attach the mobile or the camera. In addition, this pack also includes the tripod that will support all the weight and that will allow us to place it where we need to record our TikToks. And, specifically, this lighting kit also brings a remote trigger for our camera that will work via Bluetooth.